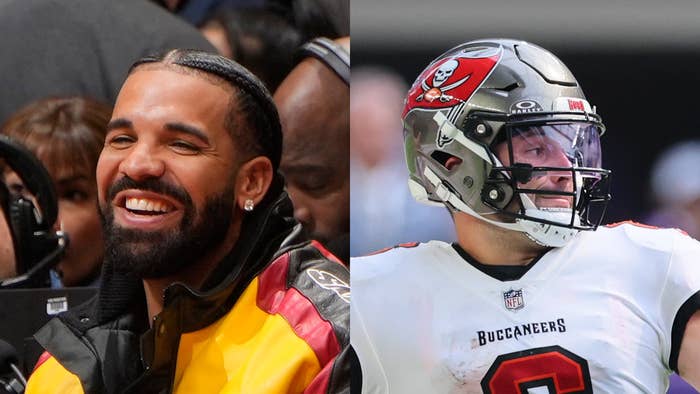 Drake was recently amused with several players from the Tampa Bay Buccaneers who mentioned his albums and songs during a round of interviews.
On Friday, the Buccaneers' Instagram account shared a video of Baker Mayfield, Chris Godwin, and Rachaad White doing interviews while mentioning the titles of several Drake albums and songs in their conversation. The team's social media manager decided to have some fun and counted all the times the players mentioned Drizzy's work.
"Started From The Bottom," "The Motto," "Chicago Freestyle," "Nonstop," Views, Nothing Was The Same, and more titles were shared through their interviews. There could only be one winner, though, and that ended up being Baker Mayfield, who made eight different references to Drake and his music.
The 6 God caught wind of the video and co-signed it by reposting it on his Instagram Story without a caption.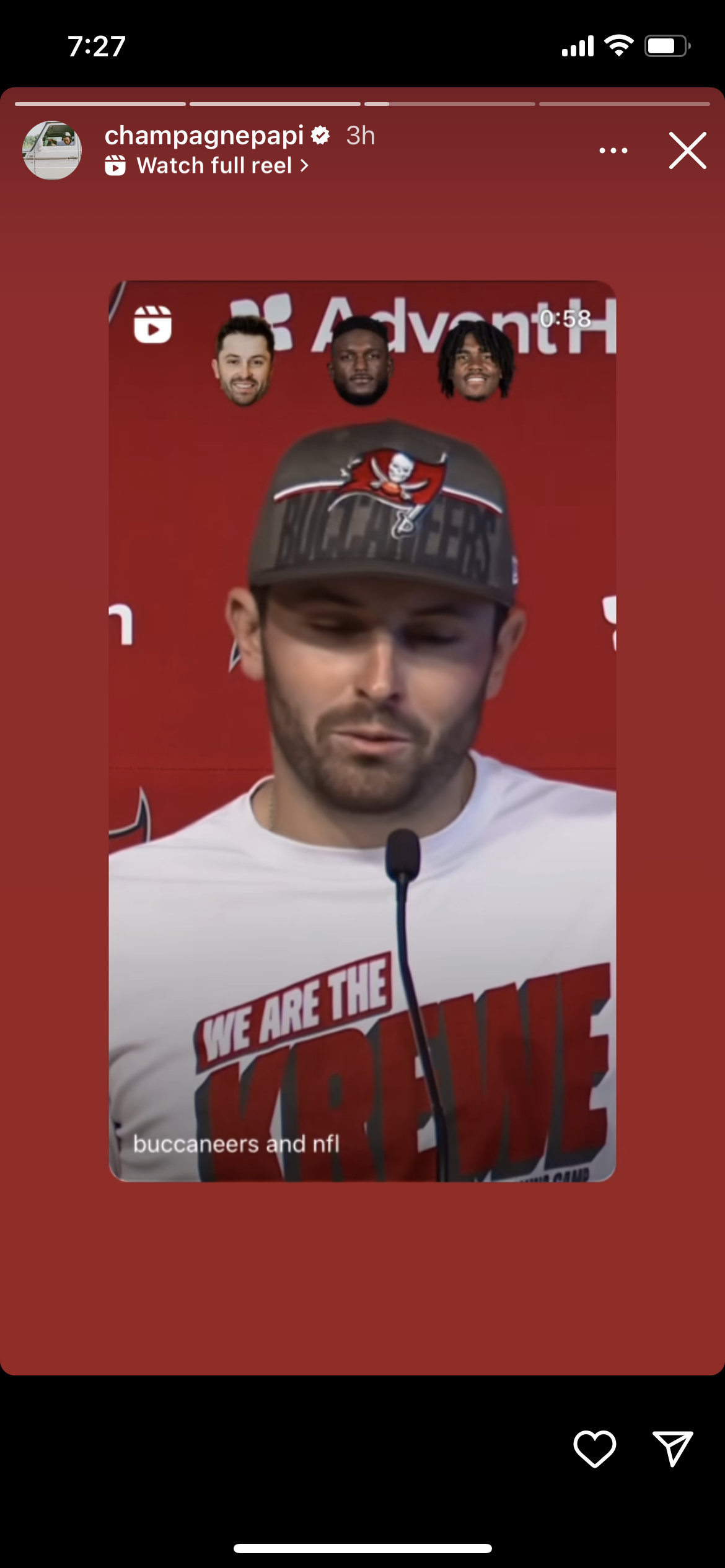 While expressing his appreciation for the Buccaneers showing him some love, Drake is also celebrating the release of a brand new single titled "Slime You Out" featuring SZA. The single was released on Friday after days of promo material, such as a cover art of Halle Berry getting slimed at the Nickelodeon Kids Choice Awards 11 years ago.
Drake is getting ready to release his highly-anticipated album For All The Dogs on Sept. 22. Lil Yachty has said the album contains "some of the best Drake verses that I ever heard" and "deals with some controversial things."
Meanwhile, Drizzy's dad, Dennis Graham, described the album as "some of the best music that I've heard him do."