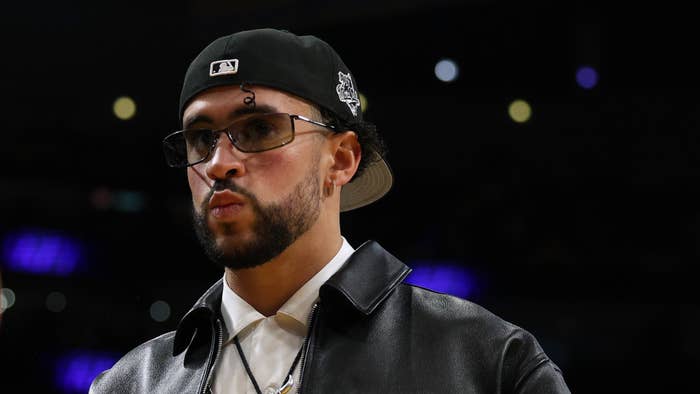 Bad Bunny has once again defended himself over the phone-throwing incident he was involved in with a fan back in January.
During a conversation with Rolling Stone for their latest cover story, the 29-year-old reflected on the incident where a fan approached him while he was hanging out in the Dominican Republic and tried to get a selfie with him. According to Bunny, he was "waving to everyone" that was "recording" him when the women suddenly jumped in front of him, trying to snag a selfie.
Bad Bunny explained his instinctive reaction was to grab and toss the woman's phone. He revealed he felt terrible about it the next day, but that didn't erase how he felt how the woman invaded his personal space. He also didn't appreciate certain outlets stating he threw the phone into the ocean when it actually landed in some bushes.
"Bro, that cellphone didn't break," Bunny told Rolling Stone. "It exists. It bothers me that people haven't said that. I didn't throw that phone into the water. I threw it into some bushes. She has it. She should upload the video."
Bad Bunny initially addressed the incident after footage of it went viral back in January. According to his tweet, the Puerto Rican megastar claimed the controversy had everything to do with "respect."
"The person who comes up to me to say hello, to tell me something, or just to meet me, will always receive my attention and respect," he wrote in a tweet. As for those who "put a phone … in my face," Bad Bunny added, he will treat this type of interaction for what he believes it is: a "lack of respect."