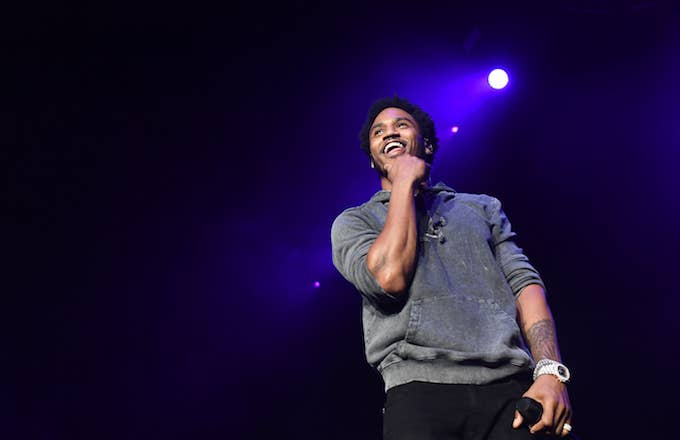 In February, Trey Songz was accused of hitting Andrea Buera at a party in the Hollywood Hills in Los Angeles during NBA All-Star weekend. Buera claimed Songz beat her for speaking to another man, with his assault being so shocking to her system that she ended up vomiting. While Buera issued a restraining order against the singer a few weeks later, this story seems to be coming to a close now—with the L.A. District Attorney skeptical of the veracity behind the Plaintiff's account.
According to TMZ, Songz's statements that he was "being lied on and falsely accused for someone's personal gain" seem to be gaining steam as the singer's lawyer, Shawn Holley, provided the LAPD with witness testimonies that heavily contradict Buera's account. Additionally, Holley offered up certain background information about Buera's character, which apparently isn't helping the Plaintiff's credibility. As it stands, law enforcement tells TMZ that this case isn't strong enough for a domestic violence felony charge and that it will now be kicked down to the L.A. City Attorney who'll consider a misdemeanor charge on the same grounds.
Unfortunately, though it seems like Songz might've been falsely accused here, this isn't the first time he's been involved in alleged domestic violence. We previously reported on the singer allegedly slapping a fan at a Philadelphia strip club, and getting arrested for assaulting a 36-year-old woman at another strip club in Queens. This most recent case will likely go away, but it certainly seems like Songz might be a habitual perpetrator of assault against women—unless every single incident has been misrepresented by the victims, of course.