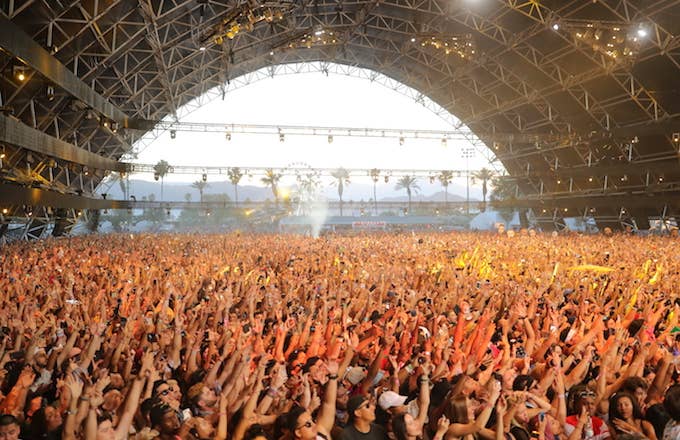 The lawsuits against Coachella just keep coming. Earlier on Tuesday, reports came of Oregon music festival Soul'd Out suing the California-based festival and its organizers over a radius clause that claims anti-trust statues are being violated. Now, the family of a former Coachella employee who died near the campgrounds is filing a lawsuit against the festival, according to TMZ
Documents say the security employee, Micha'la Josephine Freeland, was hit by a Jeep Cherokee while crossing the unpaved Avenue 52 near the campgrounds. She died in the hospital from her injuries that night on April 15, 2016. Her family claims that the fatal accident happened because the festival failed to equip the campground's surrounding area with proper barricades for pedestrians, lighting, warning signs, and fences.
The complexities here are largely rooted in Freeland's employment by Coachella. She reportedly wasn't assigned to a shift on the night of the accident. Nonetheless, she planned to spend time with her family at the Avenue 52 campsite, where the Jeep struck her. Her parents claim the festival's organizers were aware that employees and their families would be moving back and forth from campsites to the festival, and that it was their negligence in adequately securing the area that caused their daughter's death. Her family is suing for an undisclosed amount for damages.
The news pops up right before Coachella 2018's start on Friday. The festival organizers haven't commented on the lawsuit.