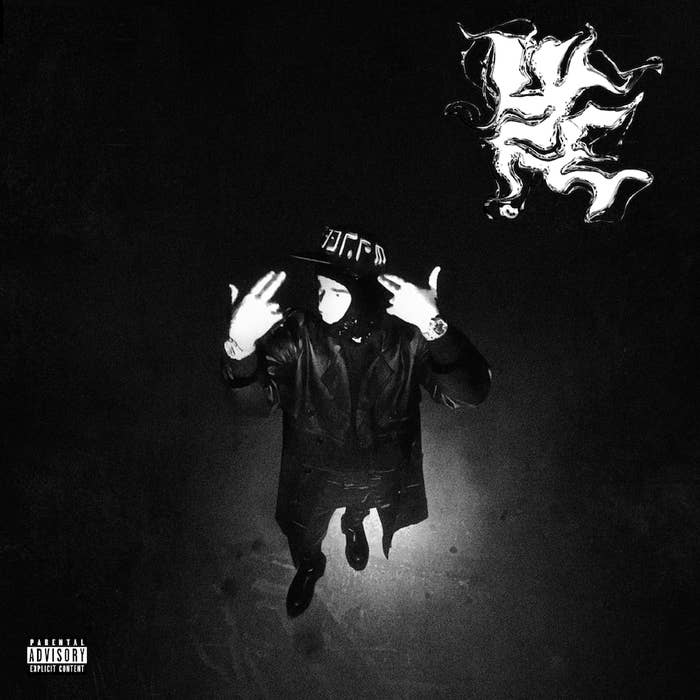 Yeat has returned with LYFË, the 12-track follow-up to February's 2 Alivë. The EP's sole guest is his previous collaborator Lil Uzi Vert.
The 22-year-old California artist announced LYFË in a message to his fans last Thursday and followed up the reveal with the single "Talk," which as of this writing has nearly 7 million streams on Spotify.
Yeat dropped off 2 Alivë earlier this year and built on the album a few weeks later with a pair of Uzi collabs, titling the re-release the 2 Alivë (Geëk Pack). The "on tha linë" rapper additionally went viral over the summer with a Cole Bennett-directed trailer for Minions: The Rise of Gru, which was soundtracked by a new Yeat song titled "Rich Minion."
"​​We already had somebody locked in and ready to go, but I was like, 'Guys, I have this feeling right now that I want to make a pivot,'" Bennett said to Complex. "I was like, 'There's this artist, and a lot of his catalog is about things that don't mesh well with the Minions' aesthetic. You know, he mentions drugs and money and all sorts of things. But I really think he's the perfect fit for this. He grew up watching Minions, he has this sound that somehow complements Minions, and I can get him to make a PG song about Minions for this trailer.'"
He continued by saying he knew the moment he heard the finished product that it would be a smash. "I was so curious what he was going to say," Bennett said. "But as soon as I heard, 'I count money,' I was like, 'Oh, this is outta here. This is crazy.'"Listen to LYFË below.