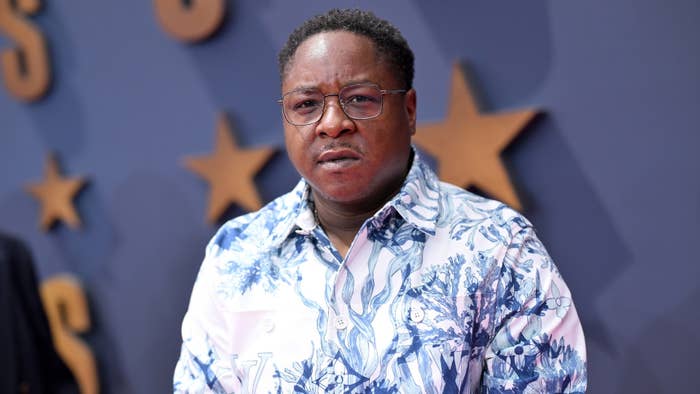 Jadakiss has admitted that despite his lengthy rap career, he still suffers from performance anxiety before "every show."
The LOX legend sat down for an interview with Hot 97's DJ Enuff on Wednesday for an episode of GOAT Talk and said regardless of how big the show is, or how long he's on stage, he's always catching "butterflies" before each show.
"I catch butterflies at every show," he said. "No matter which caliber, which city, no matter where I'm at."
Enuff added that those butterflies were inherently a good thing, since they show how much he cares for hip-hop.
"Facts," he said. "Every show, there's some butterflies before you gotta go out there."
He continued: "They both legends. It's always dope when there's no extra additives…if it stays like that and if there's no lines crossed outside of rap, I'll love it. Just keep it rap."
In other Jadakiss news, the Yonkers rapper has been aggressively hyping up Symba these past few months, praising the Bay Area rapper for his lyrical talents.
The "Never End Up Broke" rapper shared a video of himself and Jadakiss embracing backstage at one of this weekend's BET Awards events.
"They don't make 'em like you, baby," he told Symba. "They don't make 'em like you. I love it, baby. Dog, you one of dem ones."