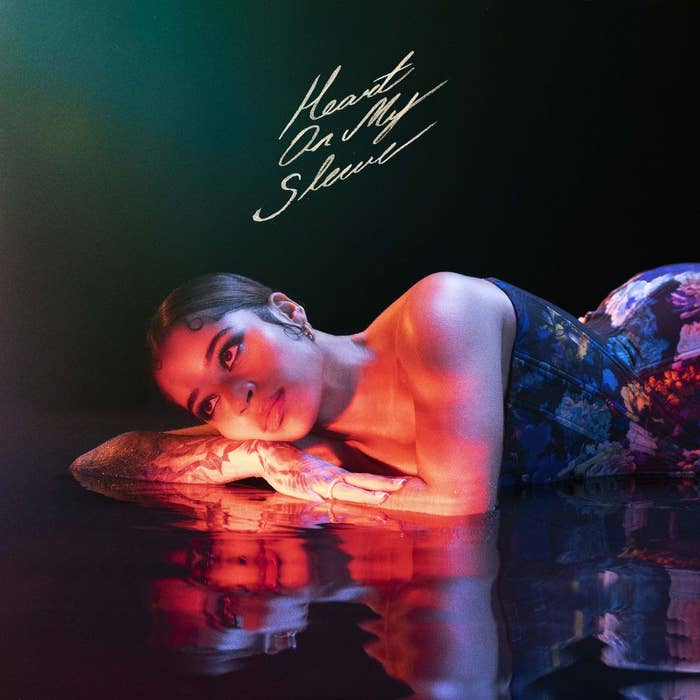 Four years after her debut, UK R&B singer Ella Mai has finally returned with her sophomore record.
Titled Heart On My Sleeve, the 15-track album features appearances from Latto, Roddy Ricch, and Lucky Daye. Ella kicked off the rollout by releasing the singles "DFMU" and "Leave You Alone" in January and March. She then officially announced the album on her socials in April.
"I poured my whole heart into this album, more so than ever before," the "Trip" singer wrote on Instagram recently. "I am overly excited for this sophomore journey. let's do it all over again!"
"Heart On My Sleeve really depicts my life in real time," Mai explained in a press release. "The album takes you on a love rollercoaster through the affairs of the heart, ups and downs of a relationship and all the complexities that are the grey areas in between."
In an interview with Complex UK, Mai said the platinum success of her self-titled debut back in 2018 forced her to grow up a lot for this new record.
"This era is a mature version of myself," she said. "I'm still the same me, but it's just more of an elevated version. People seem to forget I was 23/24 when I released Ella Mai. I'm 27 now and I've changed so much as a person—I'm a woman now! I experienced a lot that my younger self couldn't relate to."
She added that her four-year hiatus was by choice, even though people were clamoring for new music.
"I would be getting people messaging, like, 'Are you still doing music?' and I'm like: 'Hmmm… Yeah!' I feel like in this social media era, it's very fast-paced and people tend to lose attention quite quickly. We listen to one thing, then we're ready for the next straightaway. It's not like rap where you can drop an album then next year drop another project. R&B doesn't fit that realm. You have to take your time and do it properly."
Listen to Heart On My Sleeve below.