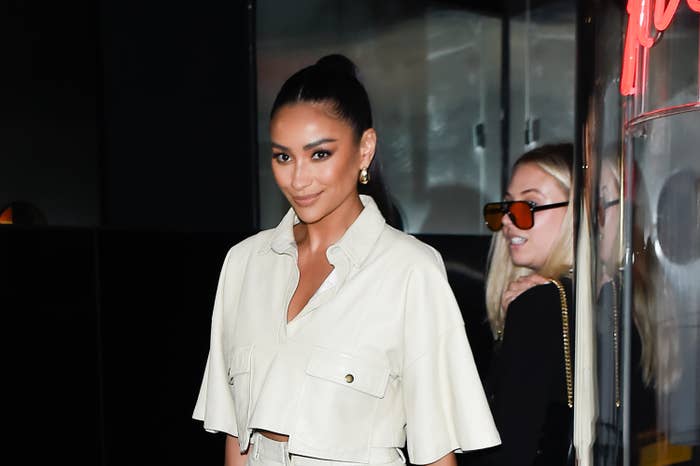 Tate McRae's latest song "Greedy" has made an instant impact across pop music and Shay Mitchell is the latest celebrity to show her love for the song.
The Pretty Little Liars actress posted a TikTok of her getting ready while a sped-up version of "Greedy" plays before transitioning to her rocking out to the track while filling up gas.
The Canadian-on-Canadian video has already racked up 1 million views.
"Someone definitely filmed me shooting this LOL," Mitchell wrote in the caption.
McRae immediately took notice of the TikTok and commented on it.
"Omg ily," she wrote in the comments.
Though the video for "Greedy" is already out, it's possible the two could collaborate on a future music video.
McRae is currently through October 5 and made stops in Montreal and Toronto earlier this month.
The Calgary artist previously told Yahoo Canada that she's "genuinely so terrified to perform in [her] hometown."
"But I love Montreal. I love Vancouver. I love Toronto, everywhere else I literally think are some of the best crowds."