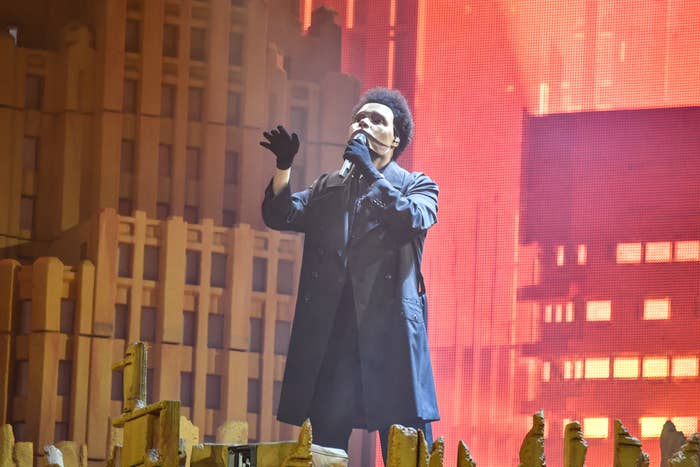 It's been just over a year since The Weeknd released his lauded Dawn FM album, but the singer may be looking to drop more this year.
On Twitter, The Weeknd announced that The Idol Vol. 1, likely to be a companion album to his forthcoming HBO series of the same name, would be releasing soon.
The Toronto artist went live on Instagram earlier this week to tease several new songs, including a collaboration with Future and a cover of John Lennon's "Jealous Guy." In the previously mentioned tweet, he also said that the songs were "just a taste."
The collaboration with Future boasts production from the legendary Mike Dean, who during the live stream performed a saxophone solo on top of the song's sombre instrumental.
Though The Weeknd hasn't formally announced a new album, he did confirm that Dawn FM and After Hours, the album that preceded it, were part of a brand-new trilogy, similar to House of Balloons, Thursday and Echoes of Silence.
"I wonder… did you know you're experiencing a new trilogy?" The Weeknd asked on Twitter just days after Dawn FM dropped.
Recently, The Weeknd celebrated the five-year anniversary of My Dear Melancholy, by releasing new merch alongside the project on vinyl.
Before that, he delivered a Starboy deluxe edition featuring new and old remixes of songs from the album.