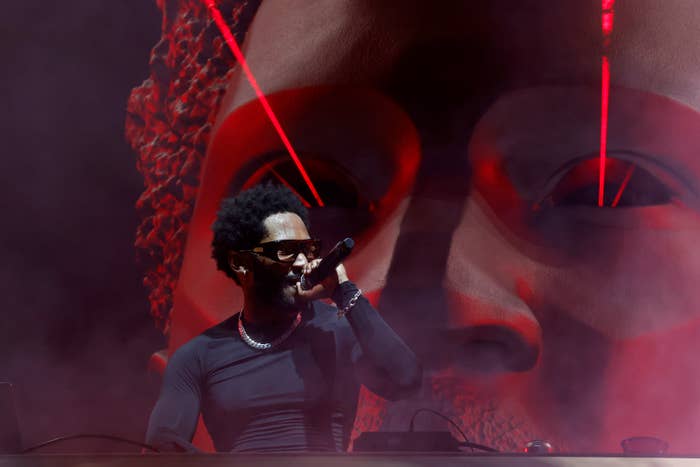 Back in 2013, Montreal DJ and producer by the name of Kaytranada hosted a Boiler Room show where one woman stole the show with her dancing. It's been nearly 10 years since and some people are now just finding out that the woman in question is a talented artist herself: singer Shay Lia.
Shay Lia, whose song "Takuta" was featured in our Best New Canadian Songs list earlier this month, had already addressed her presence multiple times throughout the years, yet it hasn't been enough. In a TikTok video chronicling her journey, Shay Lia once again revealed that she was the dancer that turn everyone's head in that Boiler Room video from a decade ago.
The TikTok video eventually made its way to Twitter and many people were shocked that she was in it.
Some were pleased to find out she had her own music with Kaytranada too. The pair teamed up in the past for single "Chances," as well as "Leave Me Alone" on 99.9%.
Though some are still learning that Shay Lia was the iconic "boiler room girl," many on Twitter were happy to report that they knew it was her from the jump.
The 10th anniversary of the famous Montreal Boiler Room with Kaytranada is later this year. Kaytranada performed at this year's Coachella, with guests including Kali Uchis and Kaytraminé collaborator Aminé.