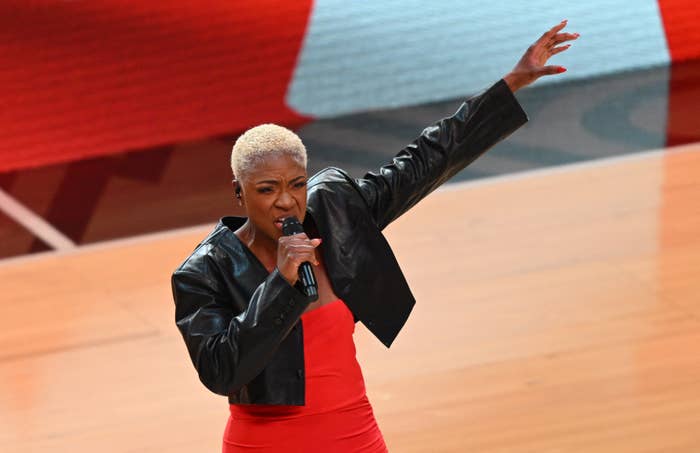 This week, the Assembly of First Nations (AFN) honoured Canadian R&B singer Jully Black after she subtly changed the lyrics to the Canadian national anthem during the NBA All-Star Game festivities in February.
Black attended the AFN Special Chiefs Assembly in Ottawa where the indigenous leaders commended her update to "O Canada." The singer changed the lyrics from "Our home and native land" to "Our home on Native land," acknowledging the country's dark history of colonization.
"I didn't realize that my actions would garner such a response," Black said, as reported on CTV News, after members of the AFN gifted her with an eagle feather and placed a blanket on her back. "But on behalf of the Black community, I say, 'We are one. We are better together.'"
After her speech, National Chief RoseAnne Archibald spoke highly of Black and her rendition of the national anthem.
"As an artist, Jully is a truth teller and she represents how artists are a part of the conscience of society," Archibald said. "She created an energetic shift in February when she changed one word in O Canada. She shifted consciousness in the moment on a huge international stage simply for singing the truth."
Black went on to perform her updated version of the anthem shortly after being presented with the aforementioned feather and blanket.