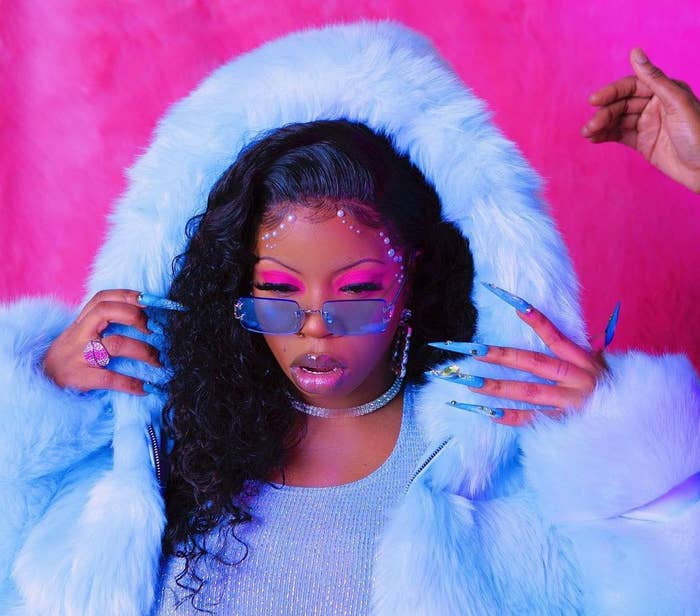 2023 may have just begun, but that won't stop the flurry of new tracks releasing every week. To make things easier, we've compiled the best new Canadian songs of the week.
It was a busy week in music. You can also check out new music from Joey Stylez here and new music from Partynextdoor here.
Manila Grey, "Comfortable in Silence"
Vancouver's Manila Grey is learning to find comfort in quietness on their latest track, looking for the perfect moment with their partners and finding it in moments of serenity with nothing else to distract them.
Charmaine, "Jeez"
Toronto's Charmaine wastes no time on her latest track "Jeez," letting her ego take the front stage while continuously altering her voice to show just how versatile her raps can be.
Realestk, "Wish You Well"
"Wish You Well" is built for the Canadian winter with its solemn piano-driven instrumental and Toronto artist Realestk's torn vocals wishing his ex the best in what seems like the end of the road for them.
Savannah Ré f/Nonso Amadi, "Closure (Remix)"
"Closure," a standout from Scarborough artist Savannah Ré's No Weapons EP gets the remix treatment, adding the lively Nigerian-Canadian singer Nonso Amadi to the track.
Fuego f/ Roy Woods & Polimá Westcoast, "Luces"
Brampton's Roy Woods hops on Fuego's reggaeton anthem with an auto-crooning verse that fits the track well. Though he's the only Canadian on the song, Fuego and Polimá Westcoast add their own flair to it, making it an essential party song for January.
ThxSoMch, "Caroline"
"Caroline" blurs the line between grungy rock and auto-crooning R&B and succeeds at making the song feel like a high-energy venting session for the "Spit in My Face" hitmaker.