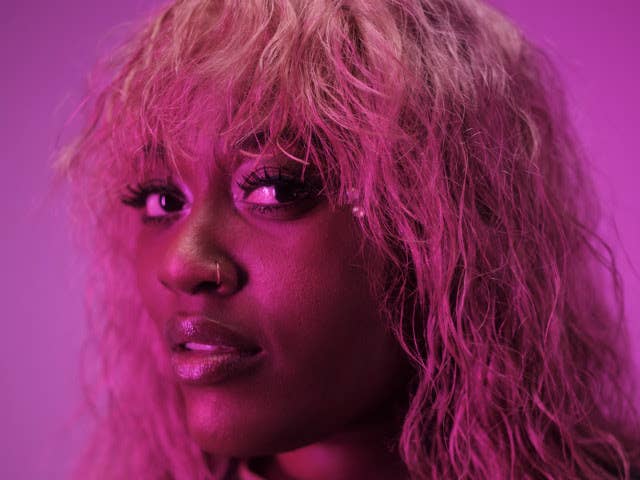 It's hard to keep up with new tracks every week. With a bevy of songs being released every day, we made a list highlighting new tracks from Canadian artists.
Money Muzik f/Nav, SoFaygo, "Double Faces"
On "Double Faces," Nav's go-to producer Money Muzik serves up a spacey beat backed by boisterous verses from both Rexdale's own and Sofaygo, along with a sticky hook.
Täbï Yösha,  "Pause"
The opening lyrics to Quebec singer Täbï Yösha's "Pause" shows that she understands the difference between quality and quantity (quite literally). Bolstered by soulful vocals and mature lyrics, "Pause" sounds primed for success.
Ryzzlah, f/Seinssucrer, Nicholas Craven, "Le Sceptre"
A beat from Nicholas Craven is sometimes all it takes to bring out the best in his Montreal peers. Both Ryzzlah and Seinssucrer rap with a chip on their shoulder over the cold string-led instrumental.
Babyfase James, "M's"
Preme's latest protege Babyfase James sing-songy flows has hints of Post Malone mixed with Juice Wrld but his higher-pitched vocals distinguish him from his fellow crooners.
Jahkoy, "Loving Game"
Jahkoy's latest single "Loving Game" is tender but not a traditional R&B ballad. Though the Toronto singer's vocals sound lightweight, the sincerity of the lyrics ground the otherwise bouncy track.
Shubz, "Deep Ends"
Rapping over a ponderous beat, Ottawa's Shubz tackles his falling out with a once close friend who got too comfortable with him. The raps are fierce and direct showing that Shubz certainly does not pull his punches back.