How Underground Halifax Rap Duo DK and Ghettosocks Wooed the Legendary CL Smooth
Haligonian rappers DK and Ghettosocks talked to Complex Canada about their new album 'Listen to the Masters' and working with rap legend CL Smooth.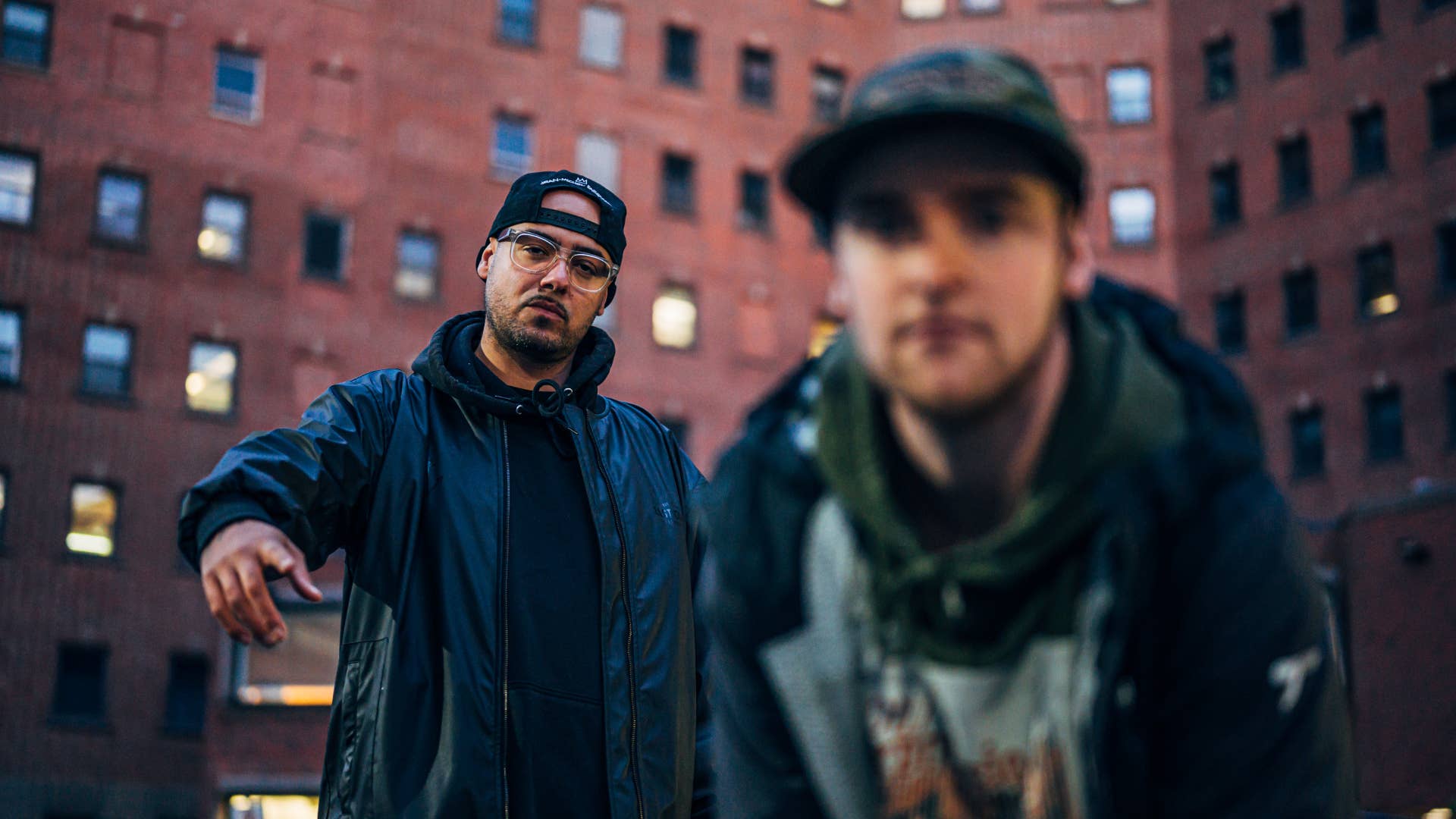 Publicist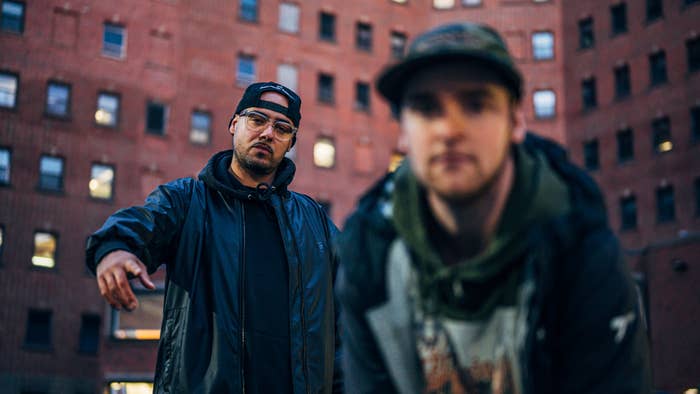 Some underground Canadian hip-hop producers would be discouraged by the pandemic botching their chance to record with a major act in New York. But Halifax's DK prefers to persist. The result: an even better collaboration with the don of that rap Mecca. 
"I was somewhat frustrated being at home here in [the Halifax suburb] Dartmouth back in April 2020 or so. So I was just playing around with my beat machine and found this floaty, smooth sample," DK tellsComplex Canada about the origins of "The Masters," a milestone-setting song on Listen to the Masters, his new album with Haligonian rapper Ghettosocks. The sample helped distract him from the dashed glamorous New York trip as he set to work and began fantasizing about how those horns would suit CL Smooth. 
Also known as The Mecca Don, CL Smooth became a sensation in his then-dominant native New York by teaming with iconic producer Pete Rock for the cult classic 1992 LP Mecca and the Soul Brother. CL's nimble flow was buoyed by Rock's ear for soaring horn samples on standouts like "They Reminisce Over You (T.R.O.Y.)". Their chemistry clearly influenced DK's gritty throwback beat-making throughout Listen to the Masters, inspiring enough magnetically catchy golden era homages to beckon any rap diehard. That's especially true of the hummingbird wing evoking horns he sampled for "The Masters." DK also looped a vintage CL line about being a champ like a green-jacketed pro golfer, asked his neighbour DJ Uncle Fester to chop "The Masters" up, then tracked CL down and sent him the instrumental, on the off chance the old school vet might be interested. 
To DK's delight: CL, who "hadn't done music in awhile from what I had noticed, loved it and sent a verse right back to me," recalls DK.
And what was it like to have one of his heroes rhyme on a track he produced? DK says it was "surreal" especially hearing the MC that broke out in 1992 "Rap about something modern like the pandemic."
Ghettosocks was not merely impressed by this coup. When asked about his reaction, he says, "I'm pretty sure I threw my sandwich out of a moving vehicle and caused an accident—in a good way."
"In all seriousness it was tremendous to hear the Mecca Don again—let alone on our track—having not lost a step and just killing it," Ghettosocks adds. 

'Socks upped the ante by inviting another seasoned rapper on the track: El Da Sensei, for whom he'd opened on the New Jersey stalwart's Canadian tour. 
DJ Uncle Fester says: "While I've been lucky enough to work with legends throughout my career, it's always very special when you can have someone like CL Smooth involved or our homie El De Sensei." He goes on to compliment DK's "amazing vision for the track, and how he brought us all together to execute it. The track is great, and the whole album feels that way as well."
Fester isn't lying. Over ten tracks Listen to the Masters finds 'Socks spitting the dependably inventive lines that make him a Halifax underground rap mainstay. He not only carries the conscious hip-hop torch on "John McEnroe" with bars about residential schools and missing and murdered Indigenous women. What's more: Ghettosocks tackles toxic masculinity and misogyny on "Be a Mango," a collaboration with Toronto rapper pHoenix Pagliacci and PEI MC Lxvndr, who more than hold their own with vehement female vantage verses. All the while, DK's jazzy and soulful production—especially the ever dynamic horns—evoke hip-hop's finest vintage like a fine wine worth savouring.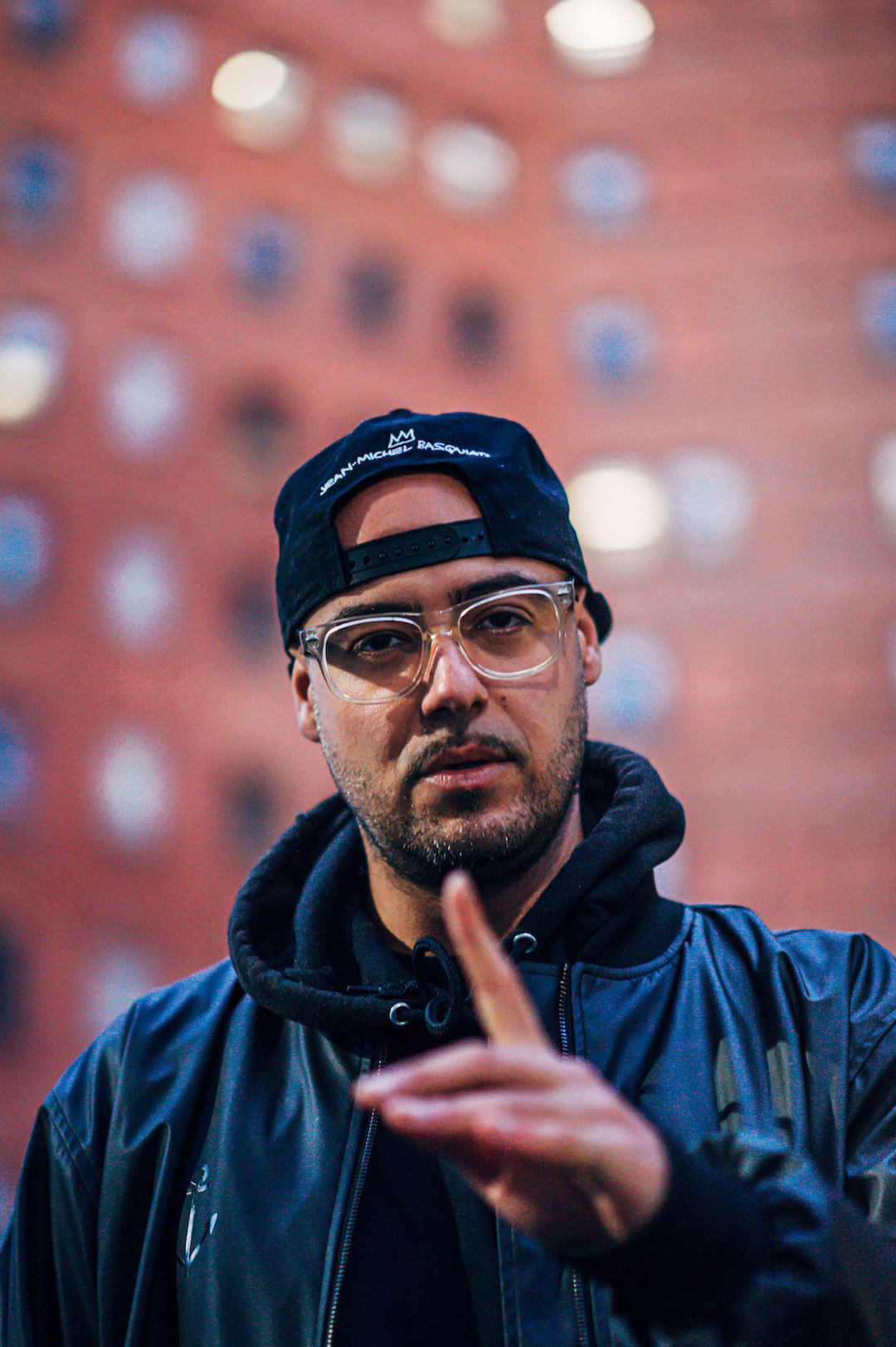 Although Fester praises the entire project and was keen to contribute, DK is equally complimentary. So enthused was DK by the rhymes laid down from the generations spanning MCs on "The Masters" that he asked Fester to put the song over with a longer than average scratched outro. He says it worked well because "DJs that have played it, such as DJ Statik Selektah who premiered it on his radio show, let it ride out."
Turning such heads, and beckoning such legends, with "The Masters" makes DK feel like he has come a long way. As he puts it: "I'm from a town outside of St. John's, NL, with a population of about 5000 people. So it's rather unlikely or unusual for this to happen."