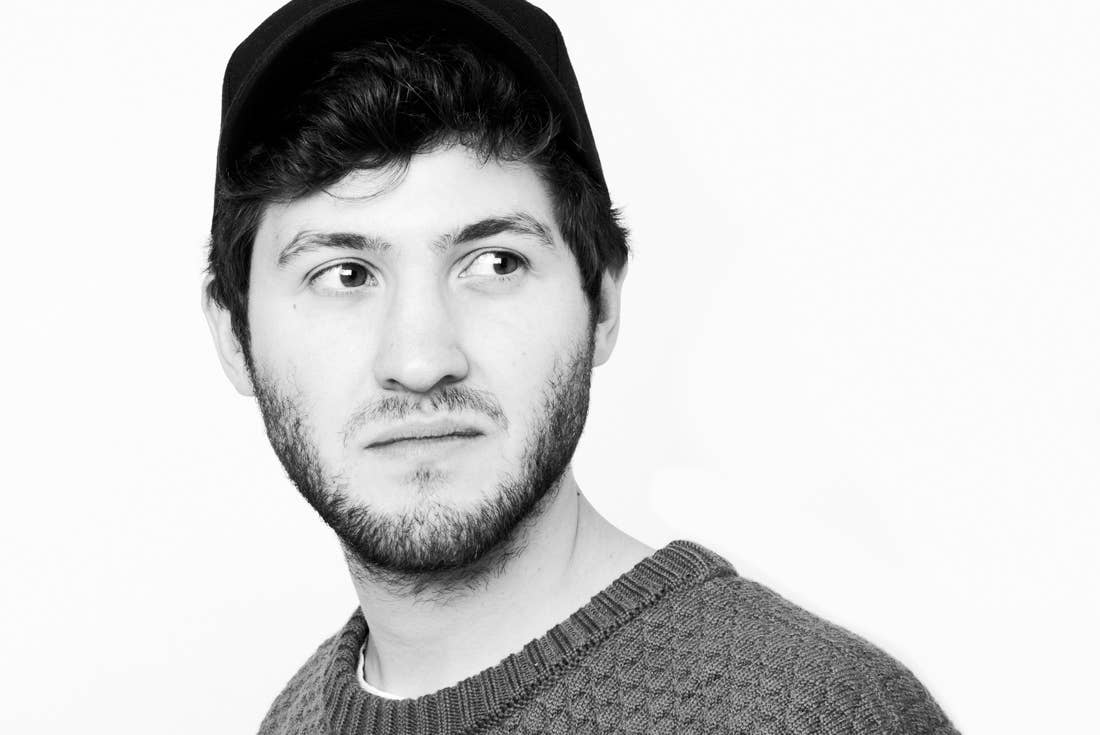 If you want to examine everything that's right and wrong with the American approach to "EDM," grab your magnifying glasses and take a long, hard look at the journey that Baauer's been on over the last four years.
For many, the first introduction to Baauer's biggest hit, the bombastic "Harlem Shake," wasn't from its Mad Decent co-sign via a free release on their Jeffree's imprint in May of 2012. Instead, it was almost one year later, in February of 2013, when the instrumental was used as the soundtrack to a comedy sketch of four men dancing in ridiculous costumes. That video turned into a viral sensation, leading to birth of the "Harlem Shake" meme, and at one time, 12,000 "Harlem Shake" videos were uploaded to YouTube... and watched over 44 million times. At the same time, Billboard and Nielsen added YouTube streams to their rankings, revolutionizing the impact that viral songs had on charts like the Hot 100. That eventually turned the millions of video streams featuring "Harlem Shake" into a No. 1 single (and a Billboard cover) for Baauer, almost a calendar year after that song was released for free on Mad Decent's SoundCloud. Diplo admitted to Rolling Stone that the success of "Harlem Shake" ultimately saved Mad Decent, and said that they "were going to fold because we couldn't figure out how to make money. Then we just started giving music out for free and it worked out."
"It was exciting, but I realized that it wasn't really about 'Harlem shake.' It was something else. I started to get annoyed with it, because it was over-saturation."
It also worked out well for Baauer, whose name (well, at least his one huge single) catapulted to the top of the iTunes charts and on the tips of the tongue of writers and critics across the globe. But based on his actual movements, he wasn't aiming for the bright lights of Las Vegas or the "EDM bubble" that was starting to burst in the States. Baauer remembers the situation a bit differently. When asked about his whereabouts when "Harlem Shake" started to go viral, Baauer remembers, originally, that he hadn't thought anything of it. "Then when I was in San Francisco I was like, Wait a minute, what is this?," he says. "It was exciting, but I realized that it wasn't really about my song. It was something else. I started to get annoyed with it, because it was over-saturation. But it was still my song and name on the title of it."
One would have to imagine that, for any number of artists trying to inject themselves into the EDM consciousness, a certified craze would be welcomed with open arms. Baauer's a different cat, though. He's the kind of kid who, while he calls Brooklyn his home, bounced from Philadelphia to Germany to London to Connecticut, all by the age of 13. The kind of kid who soaked up the sounds of Daft Punk, Missy Elliott, and Craig David as a youth, ultimately producing tracks as Captain Harry that ended up getting played by legends like Kissy Sell Out on BBC's Radio 1 while still a teen. The kind of kid who will release an undeniable banger like "Harlem Shake" for Mad Decent, only to sign with UK imprint LuckyMe (the same imprint that helped introduce the likes of Hudson Mohawke, Lunice, and Cashmere Cat to the world) in August of 2012, releasing his first EP Dum Dum the following October. If you were actually following his movements before "Harlem Shake" blew up, you wouldn't have expected him to be a part of the face of the EDM movement. The problem is, the folks in Vegas weren't listening to (or even aware of) Dum Dum or any of his other non-"Harlem Shake" tracks. "There was a minute at the peak of the hype [that] people would yell for it, and I would be like, Fuck. [Or] I overhear people saying, 'He didn't play the Harlem shake, that's all anyone came for,' and that was like, Ugh."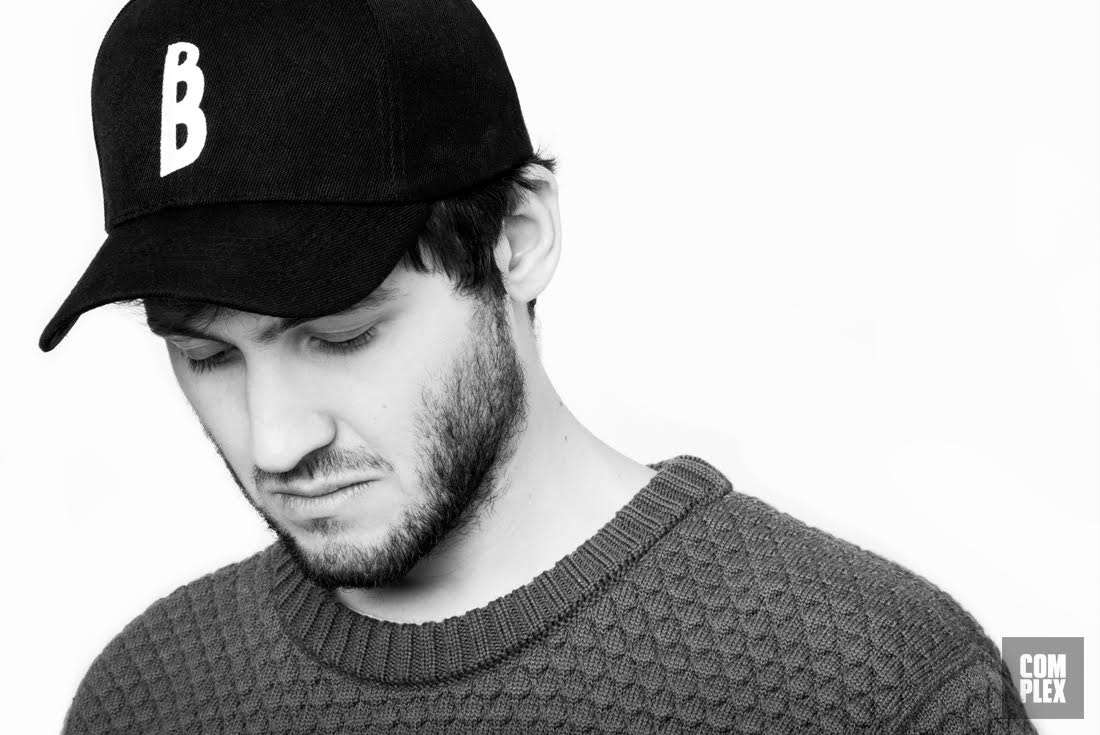 While it's no shocker for artists to have a healthy disdain for their biggest hits—Radiohead famously despised playing their massive single "Creep," for example—it's even different for a touring DJ, one who isn't just filling a set with "Harlem Shake"-esque bangers. On the flipside, Baauer was making moves; he'd already produced the monstrous "Higher" with Just Blaze (which has since been used in these recent H&R Block commercials), was remixing emerging acts like Disclosure while collaborating with the likes of Fetty Wap, Rae Sremmurd, and AlunaGeorge, among others. He's been ultimately looking to switch things up, sonically. The Red Bull documentary Searching For Sound followed Baauer and Nick Hook around the world, gathering samples from Japan to the United Arab Emirates, soaking in their cultures and ultimately building up a catalog of original samples, further accenting his sound and laying the groundwork for the release of his long-awaited debut album, Aa.
Why Aa? "It's kind of weird," Baauer says, "but I have two A's in my name, and also the first release I did on LuckyMe was ß, so this is gonna be Aa and in the future I'll do a U, and then ER." Answers like that play into Baauer's quirky charm—of course he'd have a series of releases that aren't anything more than the letters of his name, and during our conversation, you realize that Baauer's truly just into making dope shit. Aa is Baauer being Baauer; split into two halves, it's an intoxicating collection of instrumentals and songs, one that damn near no one else could pull off. Outside of Skrillex and Diplo linking up as Jack Ü, but even then, it'd be hard for them to pull off a collaboration like the Middle Eastern turn up of the MIA and G-Dragon-featured "Temple" while getting his funky, Daft Punk-esque freak on with gems like "Pinku."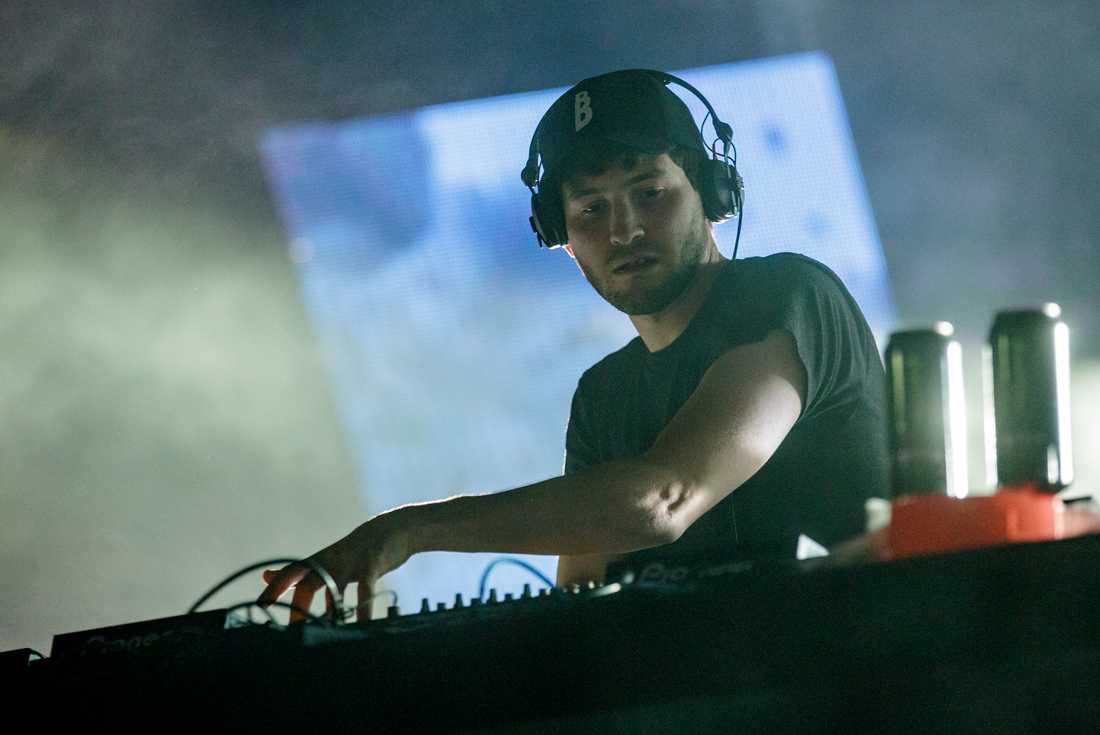 Baauer's the kind of guy who's only aim for this album is to "freak people out a little bit," and based on the collection of tracks, that's exactly what he's giving the world. "Pinku" is a funky little ditty that sounds what you'd expect from a producer who's lumped into the "trap" genre of EDM (for good or ill) would do on their album, but Baauer's not approaching the album as a way to explore sounds that you might not expect from him. "I would have done 'em anyway," he says. "I guess just an album is a place I can do it more; you can fit in a weird track...[I] just wanted to make some stuff like that."
It's easy to talk to Baauer—he's a tall, lanky guy with a backwards cap and a huge smile—but the question is whether he's just super modest or he just makes this shit sound super easy. One of the more impressive tracks on Aa is "Kung Fu," which finds Baauer aligning himself with Future and Pusha T for a banger that has the ability to be the most futuristic turn up for the spring/summer of 2016. "I was in the studio with Pusha—not in the studio with Future," Baauer remembers. "But that was more organic where they were both on the same track and it was like they were kind of both planning their stuff on the same track, knowing where the other was going to be." Tracks like "Kung Fu" really put Baauer's movements into perspective: He's a DJ who gets hype off of new Future just like you do, and can not only make the perfect Future banger, but could turn it into a radio gem, even if he isn't trying to. "It's definitely, 'This would be sick.' Then it grows," he says. "Future? Fuck yeah. Pusha? Fuck yeah. It's definitely thinking about what has the most potential to be a radio single, but never like pushing it to be a radio single."
One of the more explosive numbers is the proper lead single, "Day Ones," featuring UK grime upstar Novelist and the mysterious Leikeli47. When I met with Baauer, it was the morning after he brought Leikeli47 to The Late Show With Stephen Colbert to premiere "Day Ones." While Baauer was introduced, and had a laptop while sitting in a guest seat on stage, the rest of the performance was focused entirely on Leikeli47, who found a way to censor her "nigga"-heavy hook like a champ. With the appearance fresh in his mind, Baauer spoke on the challenge of "finding a way to do a cool performance with electronic music." "If it's a performance, you want to see a band," he says. "Any time you're trying to make electronic music live, it's tough, so we were trying to think of how to make it cool and exciting. We wanted to be honest about it, too, because what I'm doing is on the computer."
Baauer was talking to me about this one performance, but it's a bigger description of his career up until right now. He's the producer who's biggest hit comes not from him trying to make it so; he's just a dude on the computer who pulled his influences into a sick tune. He's the unassuming nice guy with the big smile and bigger appetite for culture that could pull your favorite artists onto one track, not because he's got an earn for a radio hit, but because he's got an ear for creating dope shit. While the acclaim that was hoisted onto "Harlem Shake" afforded him the ability to tour the world and collaborate with everyone from Fetty Wap to AlunaGeorge, Baauer's only mission is to blow your mind with his laptop while staying true to himself.