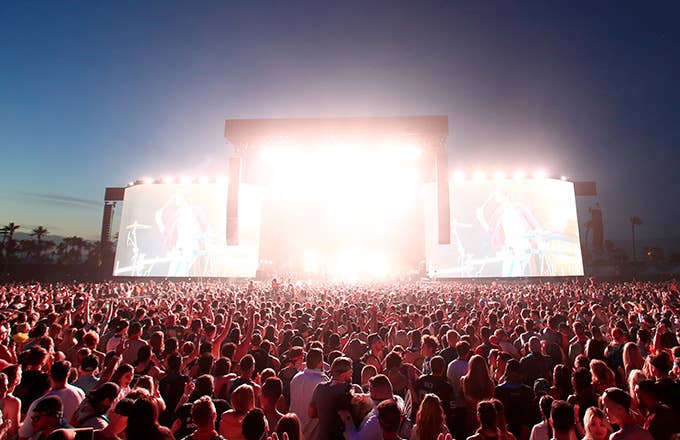 While Instagram models everywhere plan their outfits for Coachella, law enforcement is bracing themselves for something far more ominous.
In the wake of our multiple mass shootings, authorities on the ground are preparing for a "Vegas-like massacre," as per TMZ. In the Vegas incident, domestic terrorist Stephen Paddock killed 58 concert goers and injured hundreds more when he opened fire from the window of his hotel room window at the Mandalay Bay. It was the deadliest shooting in American history.
With that tragedy in mind, Coachella is taking all the necessary precautions not to get caught off guard in the event of such an attack. They're stocking up on tourniquets and other supplies to combat massive blood loss.
Coachella will be heavily surveilled as well. Authorities will be using drones to keep on eye on the on-goings of the music festival, looking out for anything or anyone that looks out of the ordinary.
Police and security are being trained to survey the festival grounds, even down to the very last trash can, so they will be able to easily identify anything that looks out of place or a suspicious item. If anything seems out out of the ordinary, police will investigate immediately. You can also expect your standard pat-downs and metal detectors.
Coachella is set to take place over two weekends. (Weekend 1 is April 13 through April 15; Weekend 2 is April 20 through April 22.) If you plan on attending, stay safe and make like the MTA, "If you see something, say something."