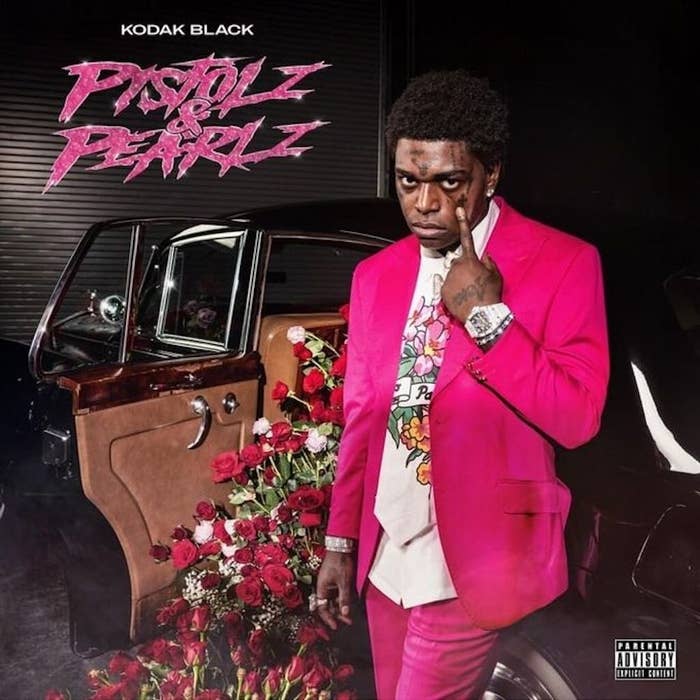 Yak SZN has commenced.
At midnight Friday, Kodak Black came through with his fifth studio album Pistolz & Pearlz, his much-anticipated follow-up to 2022's Back for Everything. The rapper confirmed the release on social media last week when he shared the official cover art and 21-song tracklist.
"Thanx to everyone thats been on this journey with me luvin & thuggin," he captioned the post. "I couldnt find peace without all the violence @atlanticrecords It's Been Well!!! Nothing But Gratitude & The Utmost Respect."
Though Kodak handles most of the cuts solo, Pistolz & Pearlz includes some notable guest artists, such as EST Gee, Loe Shimmy, Lil Crix, and VVSNCE.
Kodak will support the album with The Don, a short film he directed and starred in. The project will be screened Friday at secret locations in Miami, New York, Atlanta, and Los Angeles.
The album arrives just weeks before the rapper hosts his Kodak Black Day Festival in his hometown of Pompano Beach, Florida. The car and bike show will coincide with his 26th birthday on June 11.
Yak will also hit the road this summer for Lil Durk's Sorry for the Drought North American tour. See all those dates here.
You can stream Pistolz & Pearlz now.