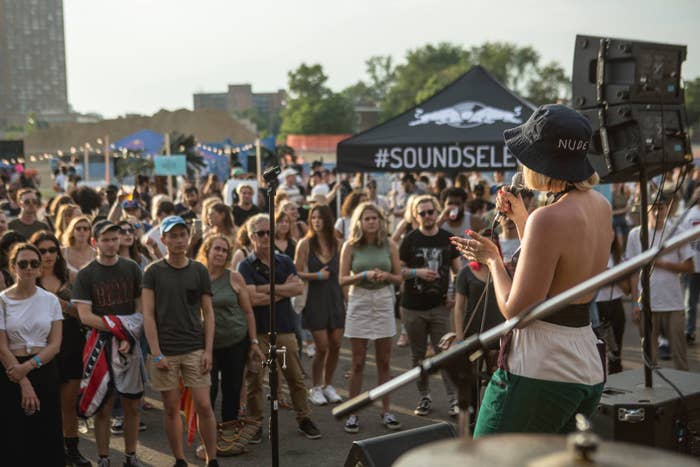 This Saturday June 9th Red Bull Music and Collectif NUDE's will host their annual block party, so if you're in the Toronto area you'll definitely want to check it out.
Headlining the show is Chicago soul sensation Ravyn Lenae who recently dropped her stellar EP Crush, joined by local favourites Birthday Boy and Trish, Montreal's R&B siren Shay Lia, young sensation Ebhoni and more. If you want a preview of some of the sounds you'll hear on Saturday, check out the Spotify playlist below that features songs from the performers.
In addition to the performances there will be live art, food and a skate installation hosted by Tj Rogers. It all goes down at the Drake Commissary starting at 3:00 pm. Entry is $5 with RSVP and $10 without, so head over to Red Bull's site to RSVP now.