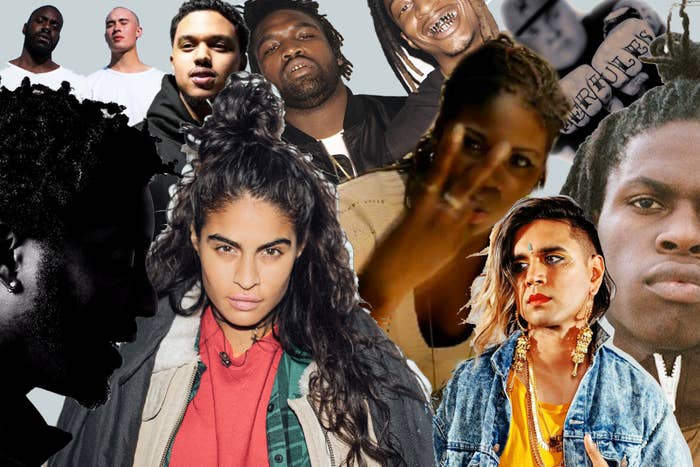 There's nothing we can put in this intro that hasn't been said or we don't already know: 2017 was another fantastic year in Canadian music. While global awareness about our homegrown talent remains driven by Drake and The Weeknd, the local scene is stronger than ever with the next wave poised for worldwide recognition—just ask Daniel Caesar and his two Grammy nominations. Here are our favourite releases by Canadian artists from this year, and while there are a few certified stars on this list, there's also a few rising talents that we're looking forward to keeping an eye on in 2018. 
Daniel Caesar, 'Freudian'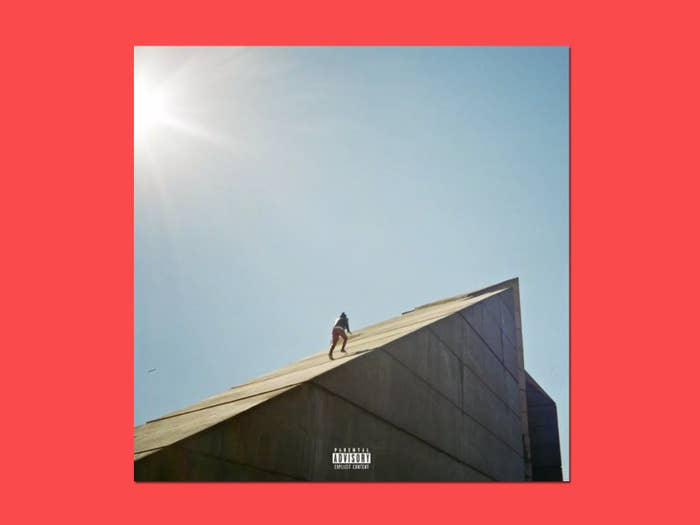 Daniel Caesar's debut album Freudian is stunning in many ways: its production, which relies heavily on gospel elements which played such a role in Caesar's upbringing, is lush and haunting; the featured artists—which range from fellow Torontonian Charlotte Day Wilson to the mysterious H.E.R. to Syd of both the Internet and Odd Future fame—are impressive without ever feeling gimicky; and the lyrics, which detail his own "most complex feelings and thoughts" and the highs and lows of love are heart-wrenchingly relatable. Perhaps even more impressive than all that, however, was the album's near-perfect roll-out (which you can review in this Twitter Moment) which included a steady stream of content releases, press opps and other appearances all culminating in the album's release. The two Grammy nods that he's up for in February are the proof in the pudding: Daniel Caesar isn't even up next; he's up now, exactly as he deserves.
Haviah Mighty, 'Flower City'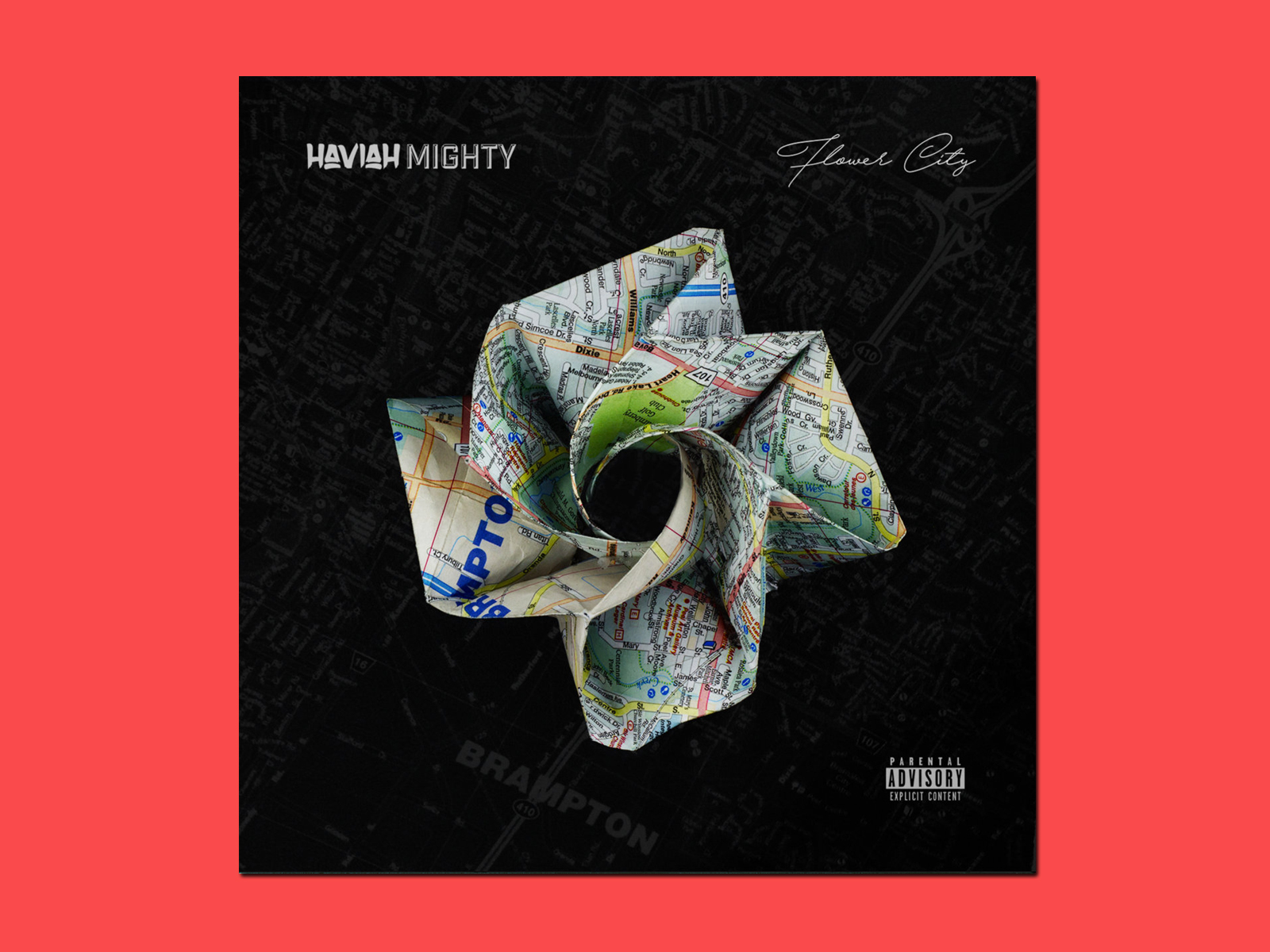 "Though she be but little, she is fierce!" It's a popular Shakespearean quote and one that comes to mind when thinking of Haviah Mighty.  She might be small in physical stature but this Brampton native more than makes up for it with her impressive lyrical prowess and irrefutable​ stage presence and energy. She's been making waves with her group The Sorority but Flower City is all about Haviah the solo artist, and she holds it down both singing and rapping her way through the seven tracks that pay homage to her home city. "Westside" is a standout that encompassing everything that this artist does best—rapid fire rhymes and a catchy, singalong hook—but her passion and power throughout the whole EP is undeniable.
Chris LaRocca, 'Voila'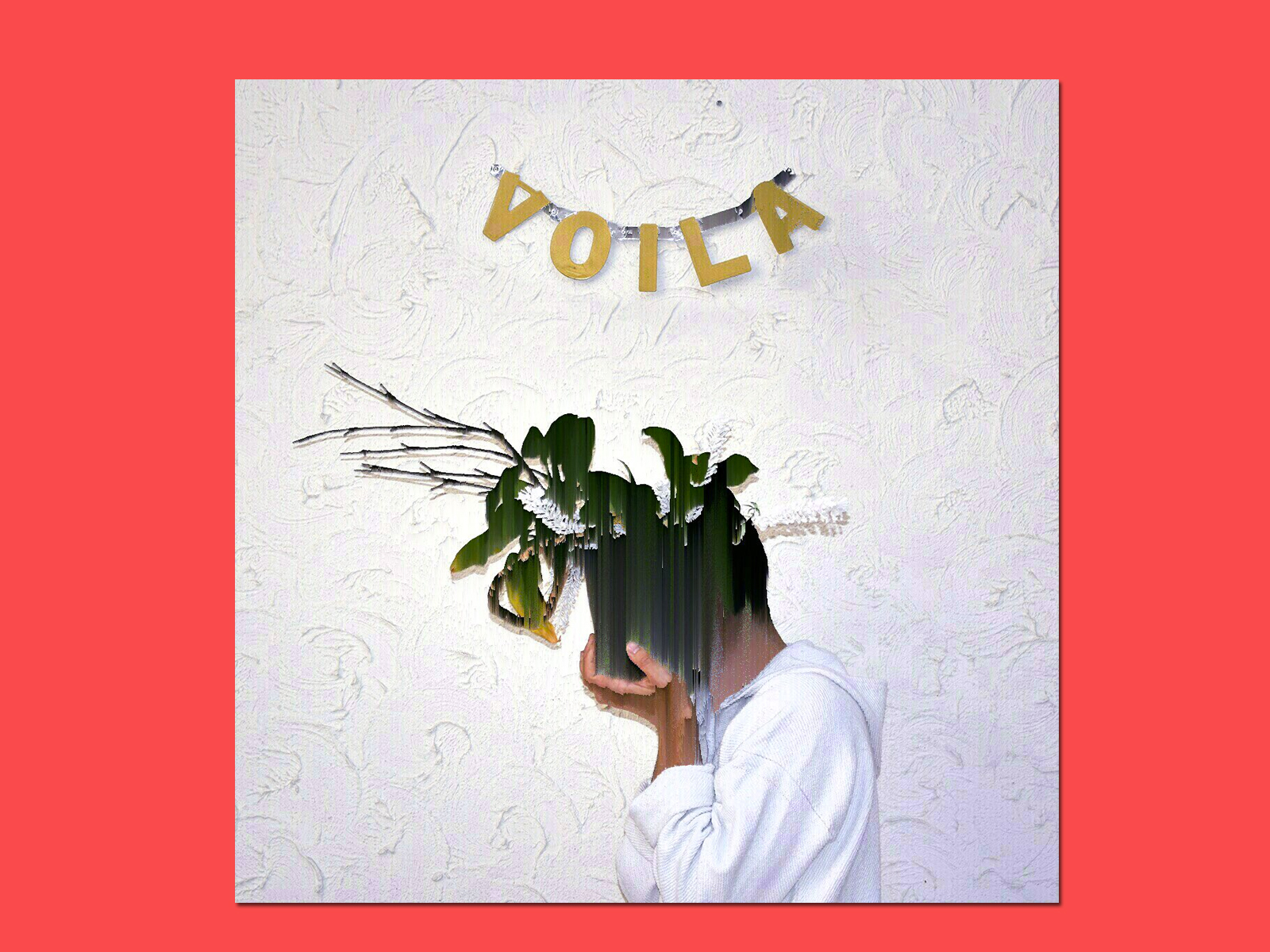 2017 was a breakout year for Chris LaRocca: he's established a fruitful relationship with Red Bull, attending their prestigious Bass Camp and performing as part of the successful #3DaysinTO festivities; he's seen Soulection's Xavier Omar remix one of his tracks; and most importantly he's come into his own as a solo artist after years of performing in bands and a brief stint under the moniker of "Sextape." At the centre of all this activity is LaRocca's excellent debut EP. The five-track offering impresses from all angles, showcasing Chris' songwriting and production prowess, neither one overpowering the other. Rich, glittery synth-centric beats, slick melodies and a fine-tuned falsetto: the 18-minute-long little gem that is Voila has it all and then some. 
88GLAM, '88GLAM'
Derek Wise and 88Camino are both dope artists as individuals, but you put them together on a track and magic happens (as evidenced in past releases like "Anuva Wun" and "I Can Tell"). Lucky for us, the two decided to make their longtime collaborative relationship official this year and reintroduced themselves to the world as a duo, 88GLAM. Their self-titled debut plays to their different strengths, with Wise's braggadocios and menacing delivery countered by the quirky, chameleonic charisma of Camino. Supported by a debut video featuring XO figurehead  The Weeknd himself, and a second single featuring Nav, 88GLAM came bursting out the gate this year, ready to prove they can play in the big leagues. 
Sean Leon, 'C.C.W.M.T.T.'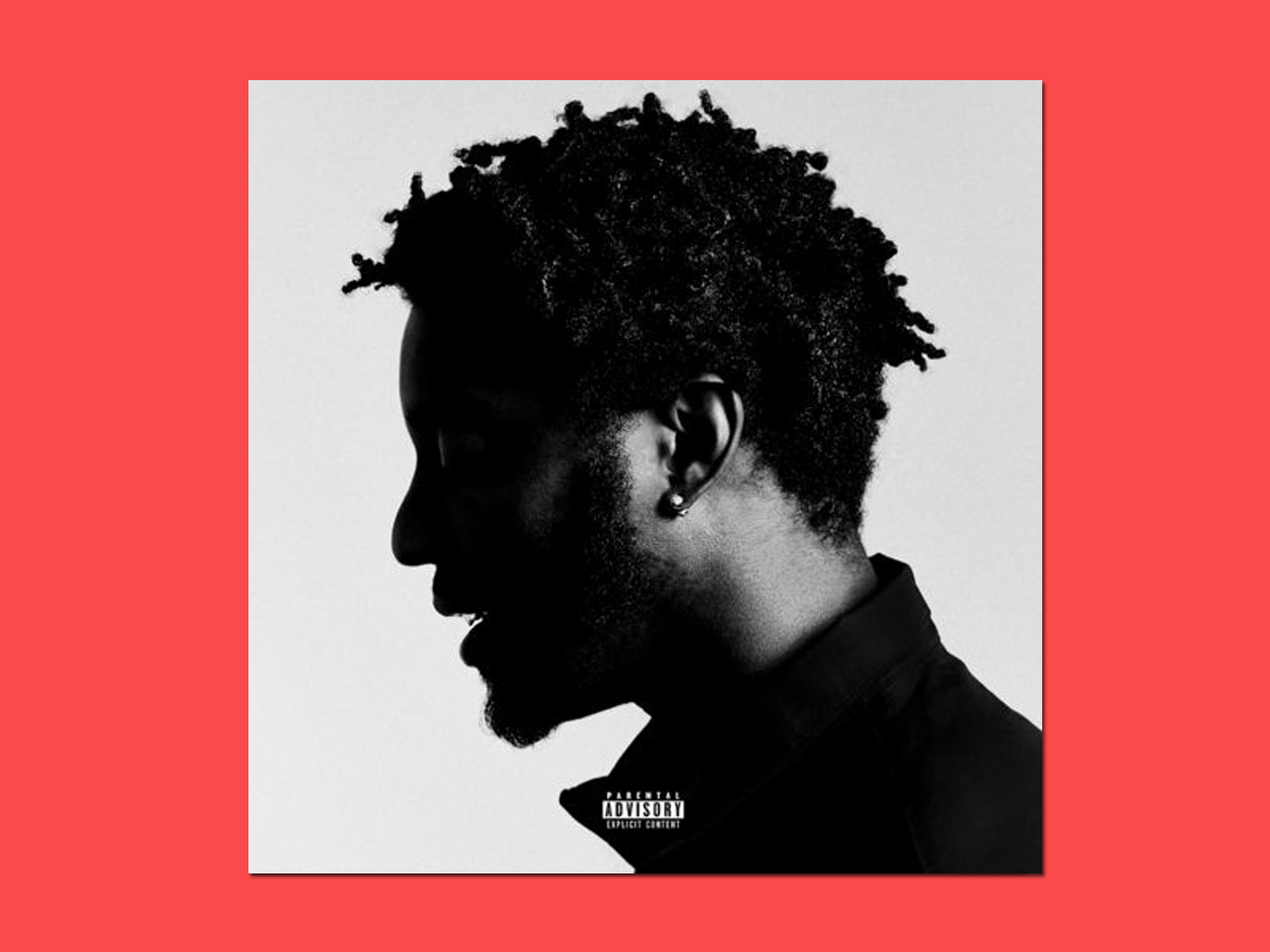 Sean Leon has been consistently putting out quality releases for YEARS, but 2017 saw Toronto's "black sheep" really hitting his stride with two releases, I Think You've Gone Mad (Or the Sins of the Father) in February followed by C.C.W.M.T.T. in November. Leon described the latter as the score for the "spiritual journey" which he went on this calendar year, and it serves as a tipping point for everything this hardworking, hard-headded rapper has been building over recent years. A cast of some of the best producers from the GTA including Wondagurl, Eestbound, Bijan Amir and Jordan Evans paint a complex canvas against which Leon's razor-sharp raps can explore equally-as-complex subject matter including confidence and self-doubt, ego and vulnerability, loving and losing. If you want a taste of everything that makes this artist so unique, take in the final track "25 & Whyln" which clocks in at 11 minutes and changes up five times throughout. It's not always an easy listen, but that's probably the point. He hasn't been shy about the amount of material he's sitting on, and it finally feels like the world is ready for Sean Leon come 2018. 

Vivek Shraya, 'Part-Time Woman'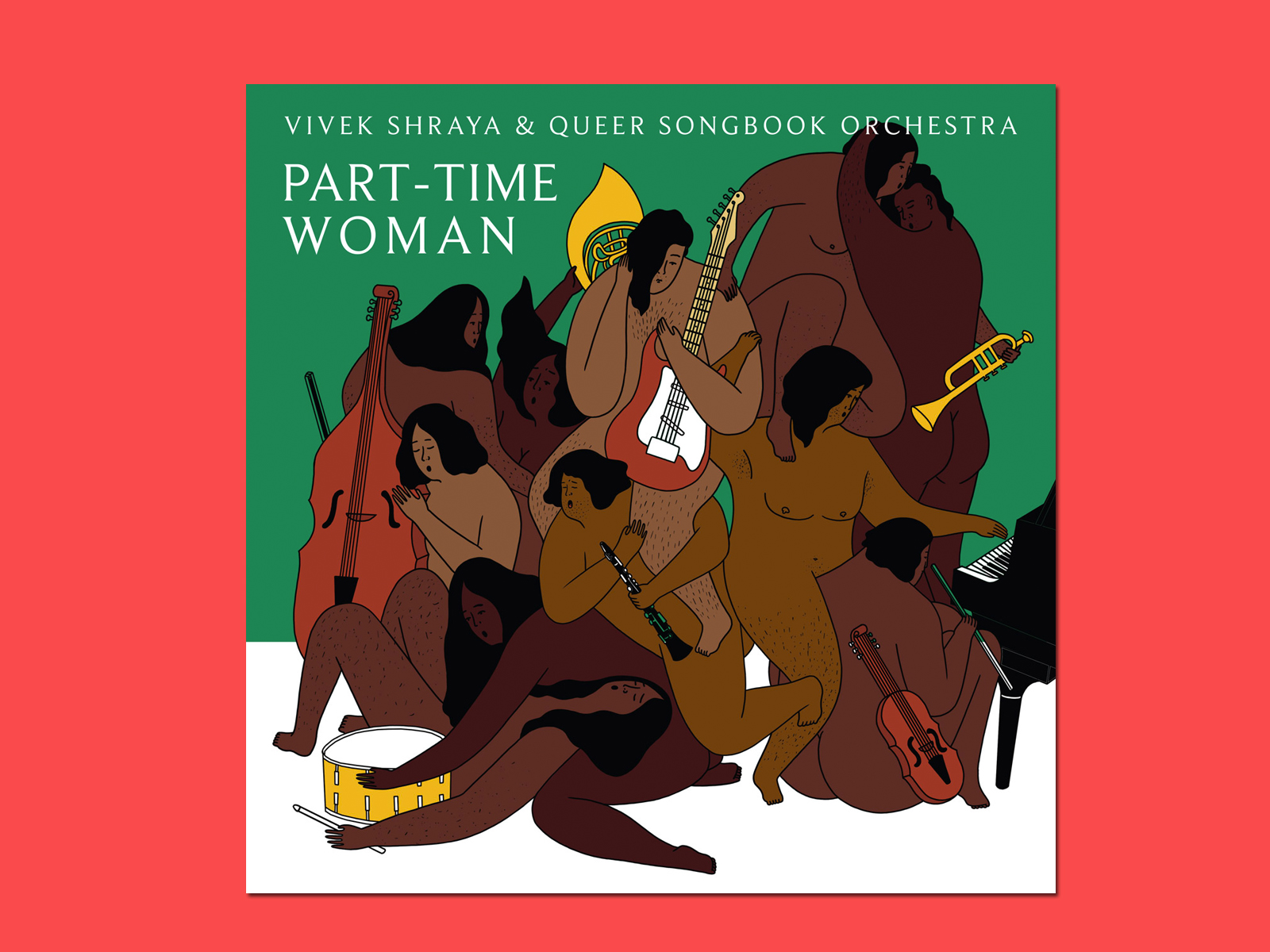 At its core, music is about storytelling.  It's the artist's choice how much of themselves they reveal through those stories; and every so often they choose to put it all out there. Vivek Shraya did just that with Part-Time Woman, the stunning exploration of femininity, race, identity, violence and belonging. Shraya is an award-winning musician, writer and filmmaker who came out as a trans woman last year, and shares her experiences with honesty, vulnerability and humor. Against background arrangements performed by Toronto's Queer Songbook Orchestra, Shraya serves up a incredibly unique brand purposeful pop music that, although the project is a swift six songs, gives the listener insight to an incredible journey that you won't soon forget. 
So Loki, 'Shine'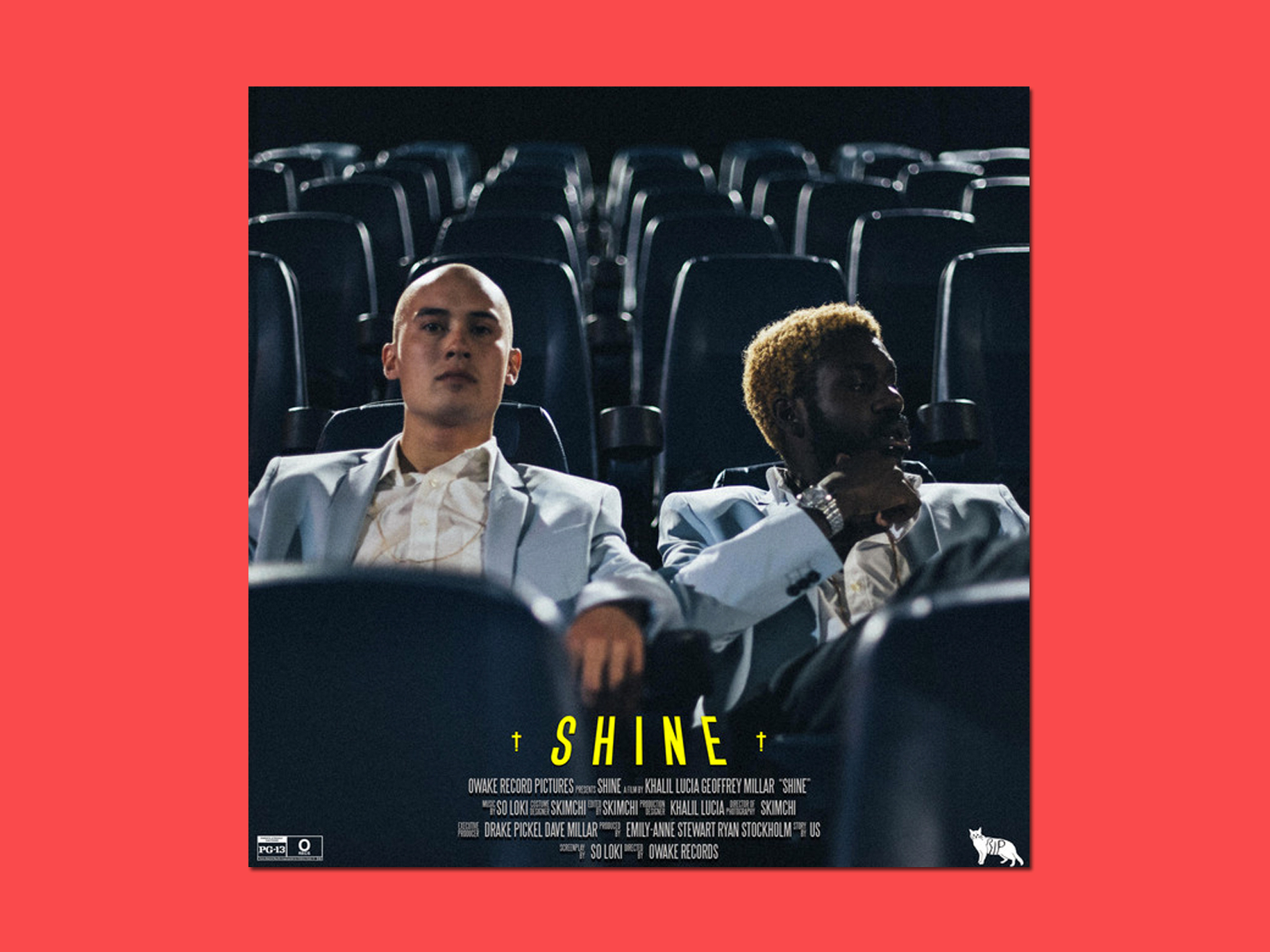 Shine was So Loki's second release this year, after the EP Baggage, and saw the hip-hop duo from Vancouver coming into their own after a few years of growth, evolution and experimentation with everything from their sound to their music videos (including one shot entirely on iPhone) to the way they deliver their music: their 2016 record V was released as a physical USB housing the album, a trailer, photos, the instrumentals, and the actual sample pack used to compose the tracks. The robust, 15-track Shine showcases the chemistry between frontman Sam Lucia and producer Geoffrey Millar, and with more material already in the hopper for 2018, we're willing to "Bet" on these two making some serious moves as the new year unfolds.
Drake, 'More Life'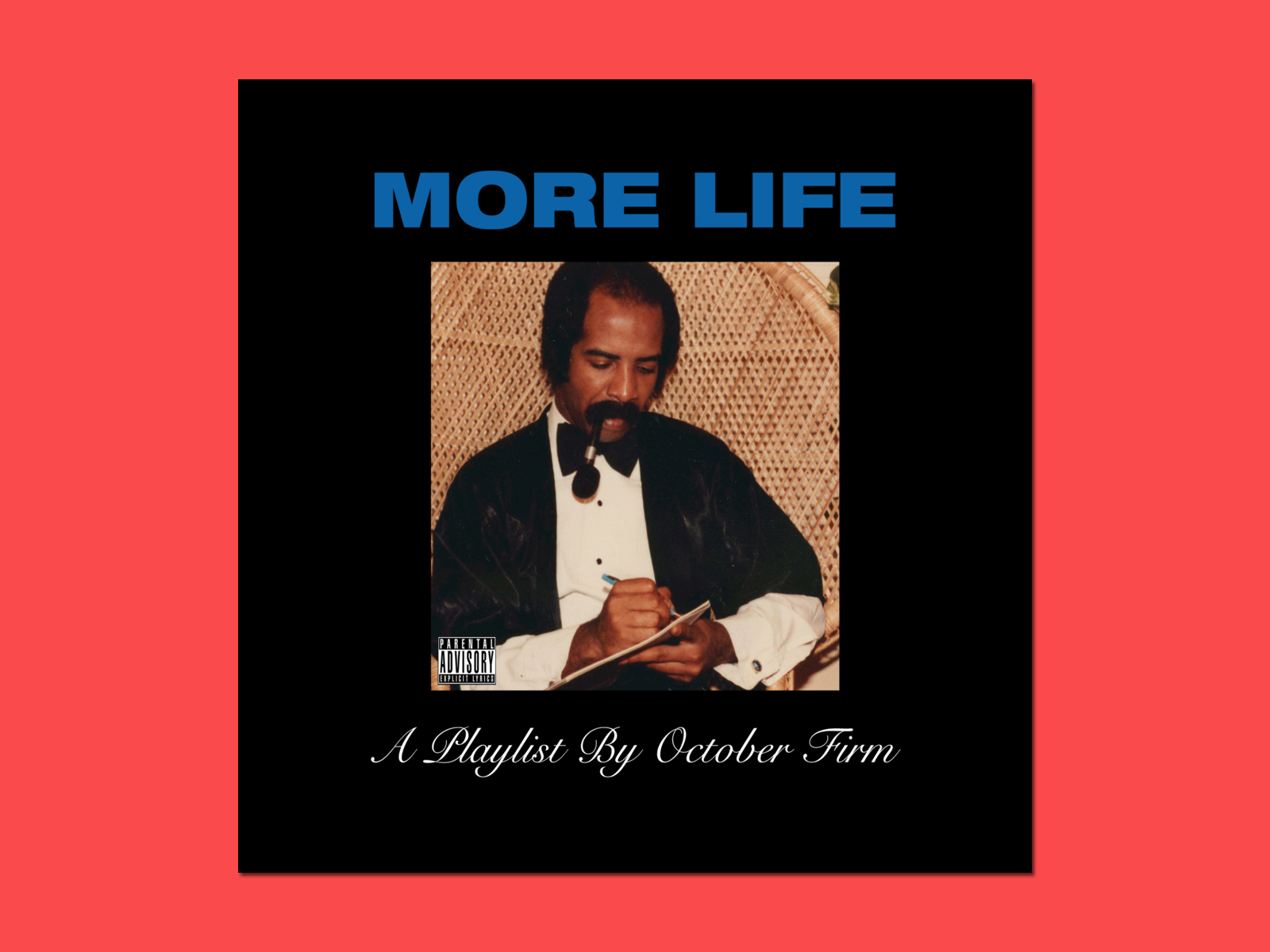 It seems almost a cliche to include Drake on lists like this sometimes. The self-proclaimed 6 God has—across his four studio albums, one EP, four mixtapes, one collaborative mixtape, one "playlist" and thirty-six music videos—become the global proprietary eponym for the Canadian music industry, and this year gifted us one of his best projects yet. Positioned as a "playlist" in the months leading up to its release (much to everyone's confusion), it all made sense once More Life premiered on March 18, 2017 on the 39th episode of Drake's own Beats1 show, OVO Sound Radio. The offering instantly had everyone saying "Views who?" with its laid-back, eclectic construction and sonic fluidity that bounced between club-banging rap ("KMT" and "Gyalchester") to warm Caribbean and Afro-infused vibes ("Blem" and "Madiba Riddim") to Sampha and Skepta tracks compeltely void of The Boy at all. Nine months later and we're still listening; More Life indeed!
Jessie Reyez, 'Kiddo'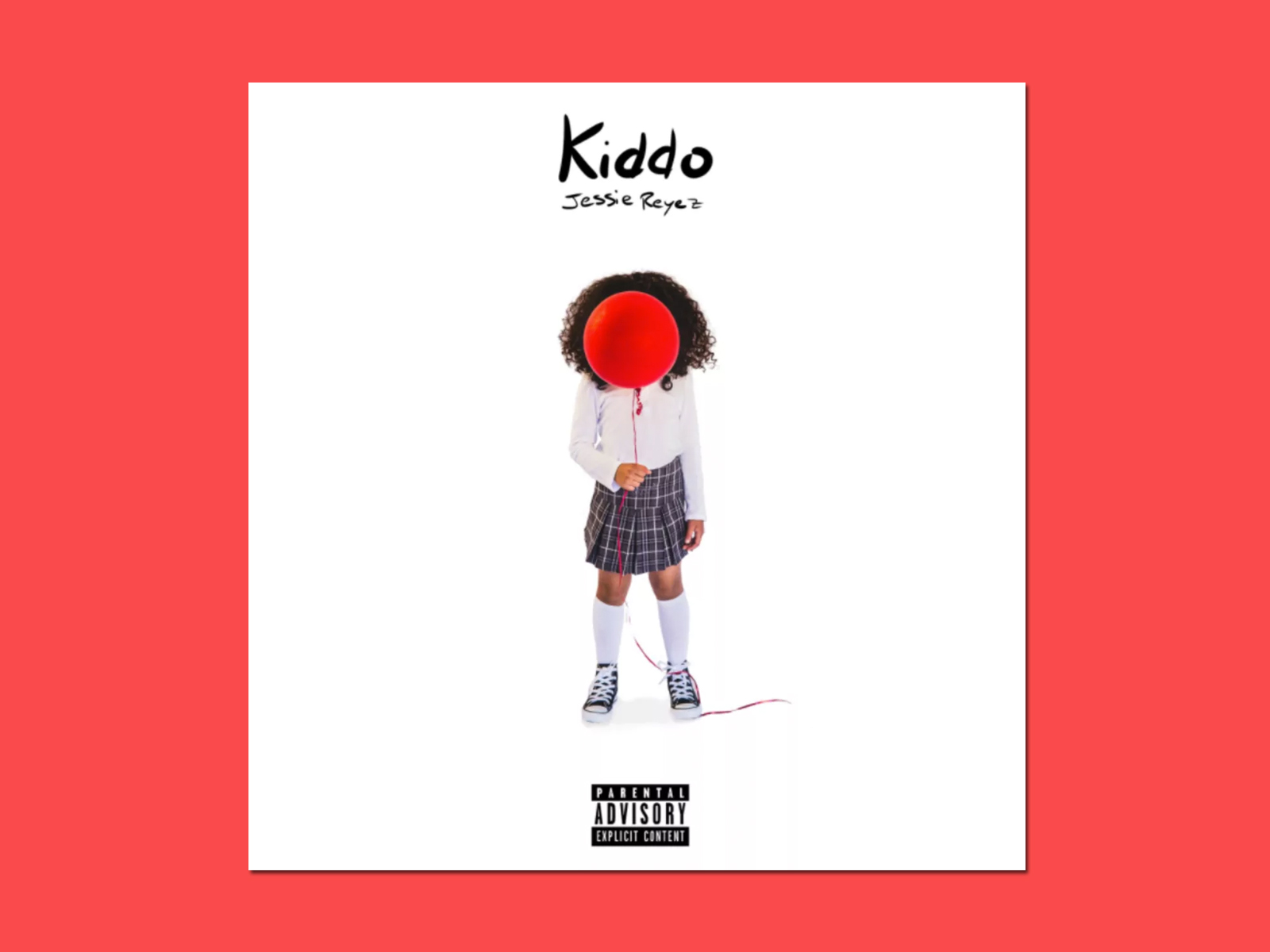 Along with Daniel Caesar, Jessie Reyez has been making waves all around the world in 2017 thanks to her excellent EP Kiddo. The talented singer-songwriter and graduate of Toronto's Remix Project seems to pour every drop of emotion she has into each song whether its dealing with love for her family (on "Great One") or industry sexual harrassment (on "Gatekeeper"). It's hard to deny the authenticity of it all, especially when listening to the minute-long interlude of her parents singing happy birthday to her in Spanish. Outside of Kiddo, Reyez had other career highlights this year that included performing at the BET Awards and working with none other than Calvin Harris; not bad for a kid from Brampton who, just three years ago, was bartending and busking on the beach in Florida to pay her bills. 
Speng Squire, 'Expressions of Now'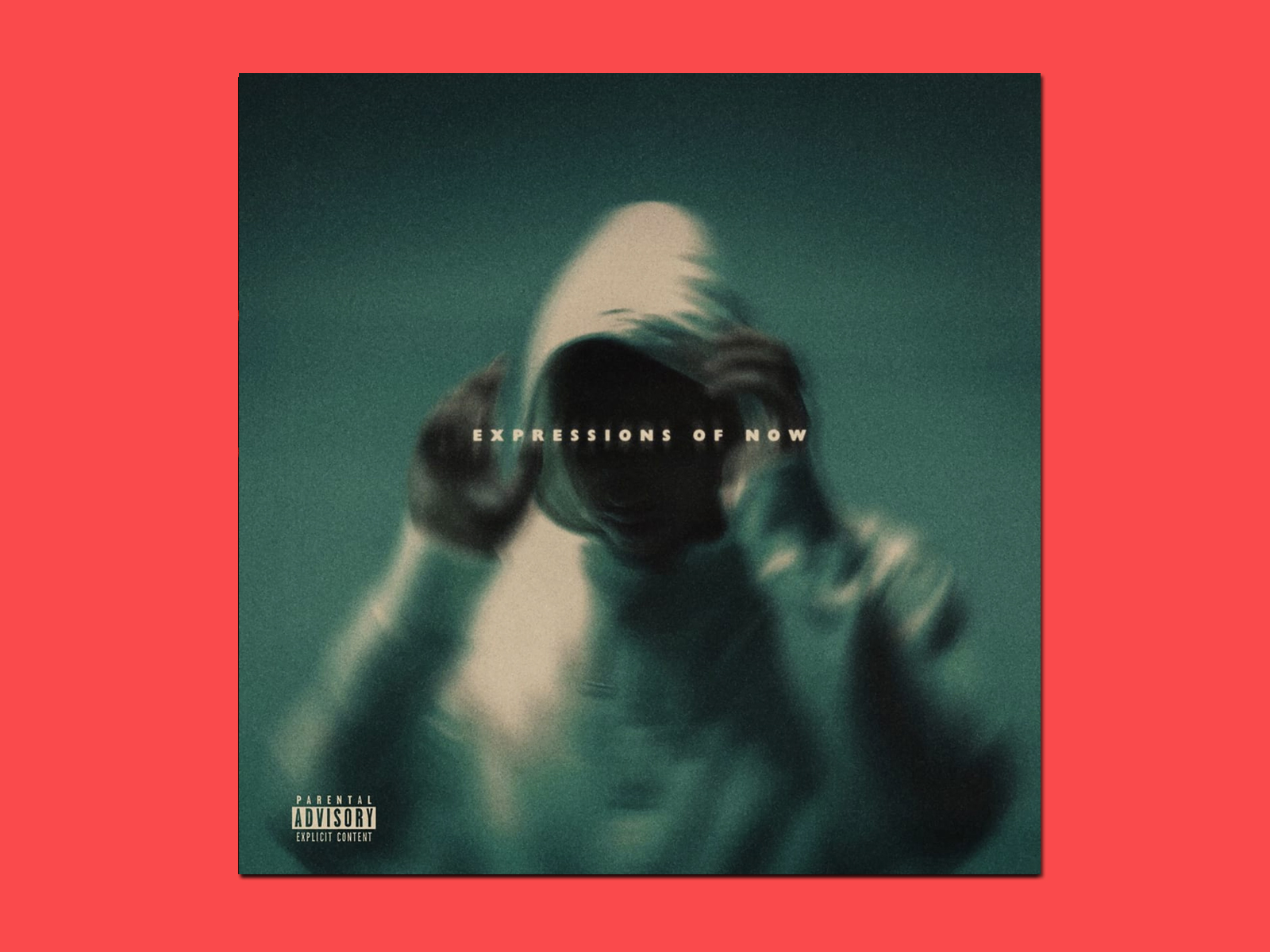 Montreal has always been known for it's incredible music scene and being the festival capital of the country, but when it comes to hip-hop it's been much more celebrated for its producers (Kaytranada, High Klassified and Lunice, just to name a few) than it's artists. That's all changing, however, thanks to a new crop of rappers popping up and commanding attention, one of which is Speng Squire. The talented youngsters' debut Expressions of Now is chock-full of quick-witted rhymes, catchy hooks and an overall sonic maturity thanks to his work with executive producer DRTWRK. Despite the fast-paced nature of music and releases these days, Expressions is still a satisfying, well-rounded listen even seven months later, so give it a spin if you haven't heard it yet. Squire recently shared a photo on his Facebook page praising a meeting he had with Universal, as well as alluding to a recently-wrapped new project, so there's clearly lots of exciting things on the horizon for this young artist.
Merkules, 'Trust Your Gut'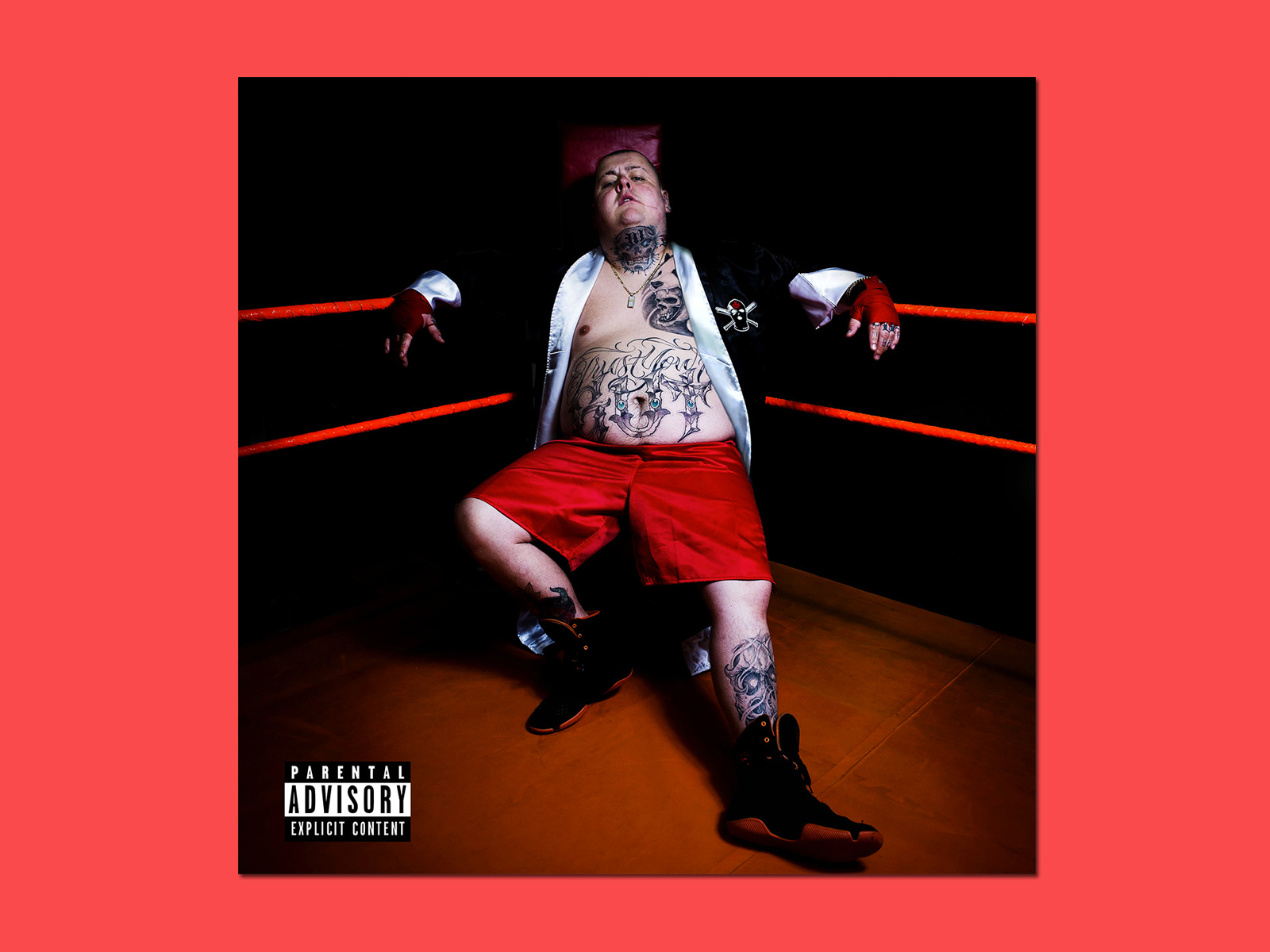 Merkules doesn't look like a typical rapper, which makes sense since he's been defying conventions for almost half a decade now. The tattooed Surrey native survived a vicious machete attack in his teen years that left him with extensive scars on his face (listen to 2015's "Scars" for the whole story), and his outlook on a life he almost lost is detailed across the five full-length albums he's released in as many years. Along the way he's amassed a loyal and sizable fanbase thanks to his undying commitment, which includes spending hours after each show doing free meet and greets with them, or literally offering them the hat off his head when he's ran out of merch. His latest offering Trust Your Gut is one of his best yet; if you're a Merkules newbie and don't know where to start we believe the hard-hitting title track and "Way Down" to be standout cuts. This year also saw a remix of Ed Sheerhan's "Shape of You" that Merk did go viral (11M views and counting!) showing that despite his sometimes gruff exterior, this big man with a big heart also knows how to have a little fun sometimes too. Merkules isn't slowing down, and has already announced his next album, COLE, dropping March 18, 2018. 
a l l i e, 'Nightshade'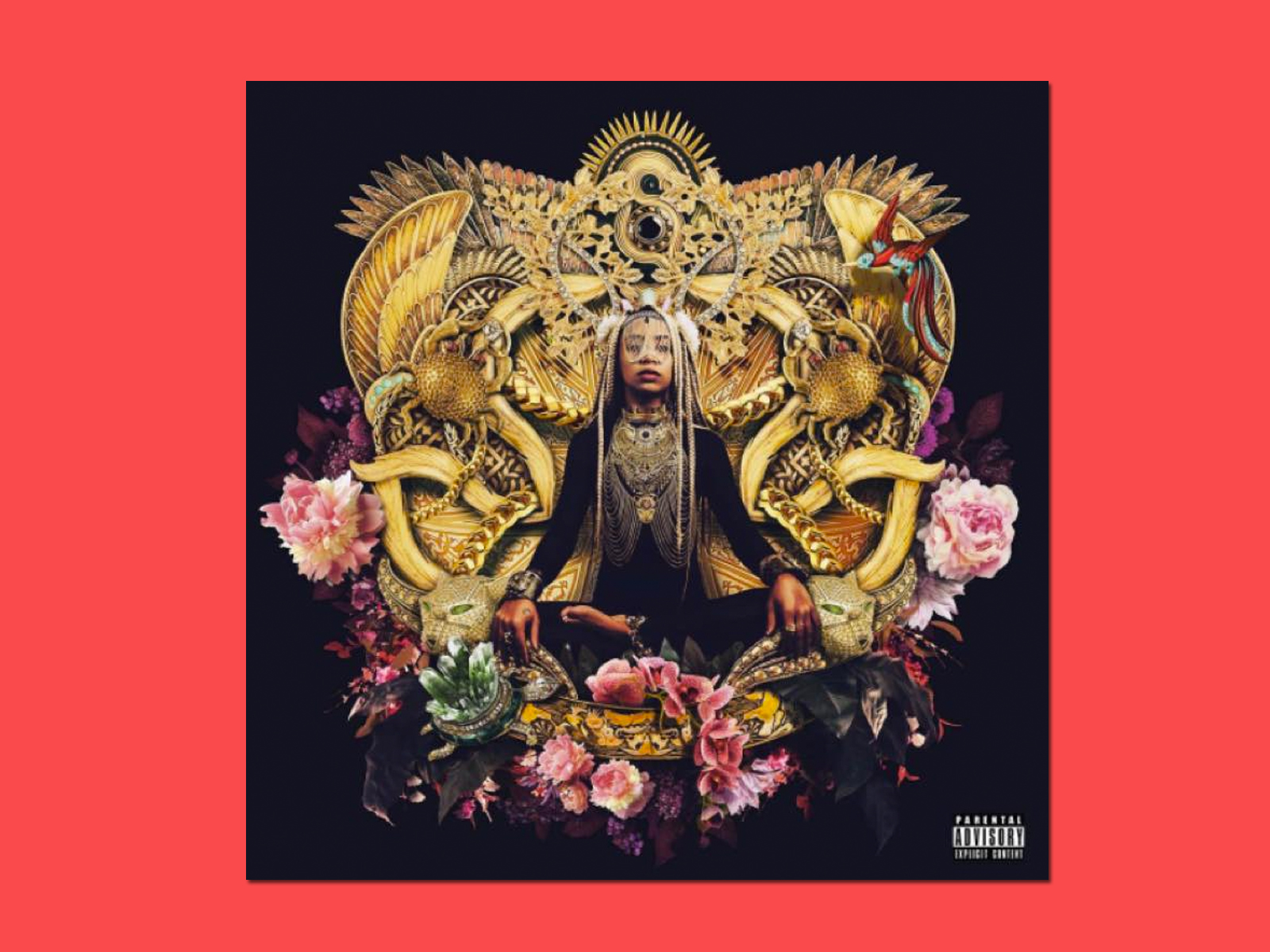 Canada is known as an R&B powerhouse and a l l i e is one of the artists who is shaping the sound of the genre in our country with her bluesy, feminine sonic brand. Every detail of her debut album, Nightshade was meticulously crafted, from the production—courtesy of a truly powerhouse team including River Tiber, The Kount, 2nd Son, Harrison and Birthday Boy—to the songwriting to the art direction. Nightshade evokes the soulful R&B from days of yore while still staying contemporary, and we have a suspicion that the albums ability to transcend eras will make it one of a l l i e's career-defining projects that will be around for years to come. a l l i e capped off her 2017 with two stellar performances—one at the Red Bull Sound Select #3DaysinTO and another at a solo show at Adelaide Hall in Toronto—and we're hoping for more chances to catch this goddess live in the new year.