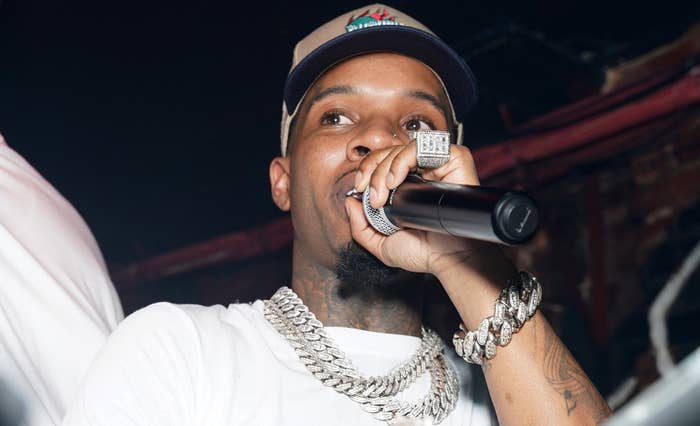 Tory Lanez has filed an appeal to dismiss the charges against him in the Megan Thee Stallion shooting trial.
As reported by TMZ, Lanez's attorney Jose Baez accuses prosecutors of using a photo showing his chest tattoo of a firearm to insinuate to the jury that the rapper has a fondness for guns. The motion also cites threats to use his lyrics against him, as well as attempts by Kelsey Nicole Harris, who was present at the time of the shooting, to recant what she previously told prosecutors.
Lanez hired Baez and former Suge Knight attorney David Kenner in January, a clear indication that he was prepared to appeal the decision. Baez most notably represented Casey Anthony in her trial over the killing of her daughter Caylee, and Aaron Hernandez in the murder of Odin Lloyd. Days after Tory Lanez's new legal team was set, his sentencing was rescheduled for a later date as his lawyers prepared to request a new trial.
Baez told TMZ Live at the time that procedural errors would be the primary focus of his argument in an appeal.
Lanez was found guilty in December of assault with a semiautomatic firearm, having a concealed and loaded firearm in a vehicle, and discharge of a firearm with gross negligence. His sentencing is scheduled for next month, where he faces up to 22 years in prison.
Complex has reached out to Megan Thee Stallion's team for comment.