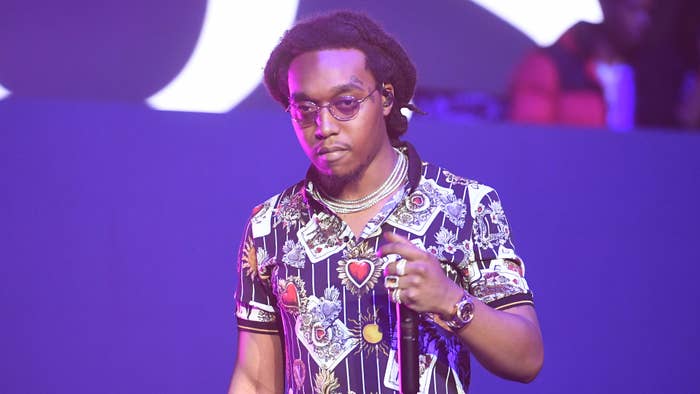 Titania Davenport, mother of the late Takeoff, filed a wrongful death lawsuit Wednesday against the owners of 810 Billiards & Bowling Houston, the venue where her son was shot and killed last year.
She's seeking $1 million in damages.
According to Rolling Stone, Davenport accuses the establishment of failing to provide proper security in the early morning hours of Nov. 1 when an argument escalated into gunfire and Takeoff, who was not involved in the dispute, was fatally shot.
The lawsuit claims the venue didn't utilize "screening mechanisms, [or] after-hour controls or security measures" that could have discouraged the possibility of criminal activity.
"In fact, social media posting in advance of the party made it clear that not only basic security measures needed to be followed, but advance planning and consideration should have been taken into account, which defendants were negligent in failing to do," the suit alleges.
The lawsuit claims venue owners should have known about the "significant number of violent crimes" at the location and in the vicinity. "Moreover, in addition to prior crimes, Defendants negligently failed to take necessary and unique precautions due to the specific event and the attendees," the suit added.
Davenport is seeking "compensatory, special, economic, consequential, general, punitive, and all other damages permissible under Texas law."
Patrick Xavier Clark was formally charged with murder in connection to Takeoff's death last month.