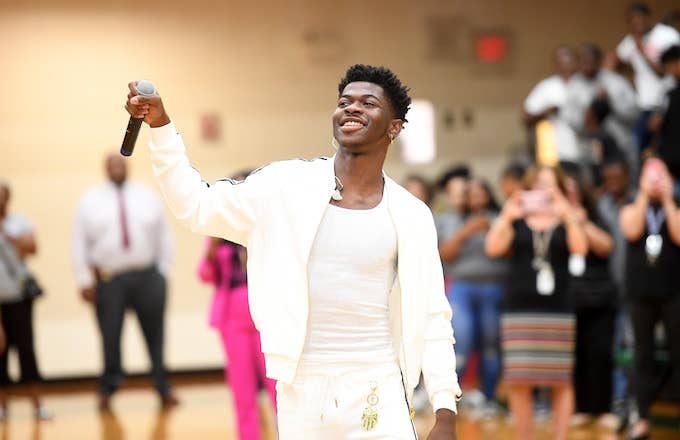 In a teaser for his upcoming appearance on CBS This Morning, Lil Nas X returns to his hometown high school in Atlanta, just a few years after he was one of the students roaming those same halls with lofty aspirations of making it in music. 
"Feels good being able to walk through the halls and not get in trouble for it," he says in the clip. He also sits in the principal's office and takes selfies with fans.
Lil Nas X's meteoric rise in the music industry is due in large part to the success of his genre-bending single "Old Town Road," which now stands as the longest-running No. 1 song in Billboard Hot 100 history. Aside from being an earworm of a track with a catchy, melodic hook that just gets stuck in your head, "Old Town Road" entered the public consciousness with a bit of unintentional controversy, after the song was removed from the Billboard country music charts.  
"Old Town Road" eventually reappeared on Billboard's country music charts, and as the old adage goes, all press is good press. The song's controversial genre designation only allowed for new sets of ears to pay attention to the track that would soon sweep the nation.
Less than a year has passed since Lil Nas X became a household name, and now he just wants a little time to himself. 
Check out Lil Nas X's interview with Gayle King on CBS This Morning on Tuesday.