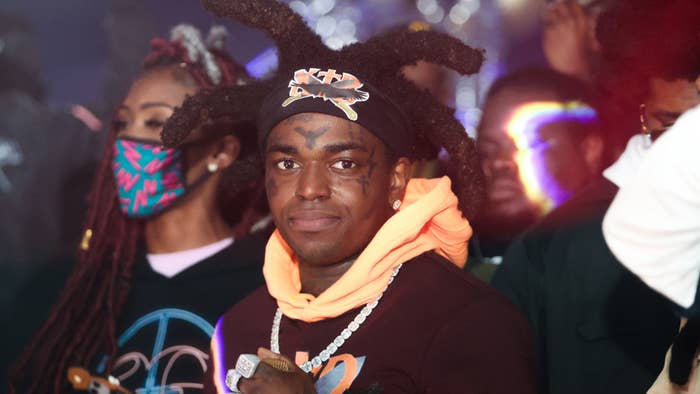 Kodak Black appeared to address the recent death of his close friend and Sniper Gang artist WizDaWizard. 
Kodak gave a speech on Saturday during a gathering for Jennifer Sepot after donating $20,000 to the child of the 27-year-old Fort Lauderdale officer who died from complications related to COVID-19. "The stuff with Jennifer, it touched me 'cause my beautiful girlfriend, she's expecting my daughter soon," he explained. 
Kodak then appeared to touch upon the death of WizDaWizard, without mentioning him by name. "I just lost a friend. A very close friend for, like – we've been friends for like over 10 years. I just lost him yesterday and he has a beautiful baby girl, too," he said, per HNHH. "It's crazy dealin' with losin' loved ones and stuff like that. It's hard. I've been dealing with losses my whole life." 
WizDaWizard was found dead early Friday morning in the front yard of a home in Florida's Broward County. An investigation has been launched by Hallandale Police, in which foul play has been suspected, even though incidents pertaining to a shooting or violence weren't reported in the area where the rapper's body was found. 
It has been an emotional roller coaster of a month for Kodak, who announced two weeks ago that he has a daughter on the way, and revealed during last night's speech that he recently attended a funeral for his cousin.