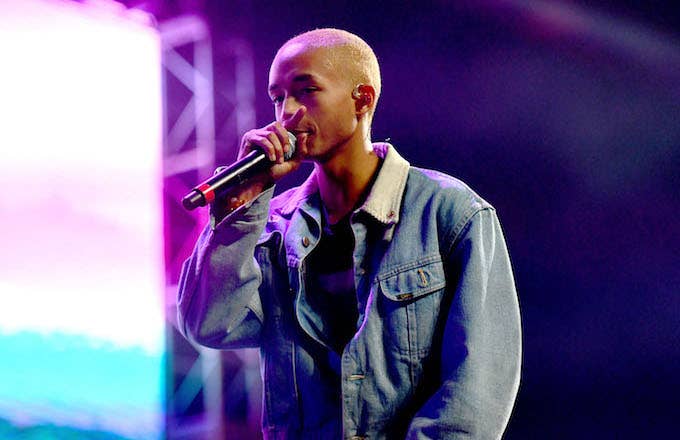 Jaden Smith is blessing us with a tour. Smith posted a tweet on Thursday with the caption, "Ask And You Shall Receive #EVERYTHINGVISION," accompanied by a poster for his upcoming Vision Tour.
The poster includes a rundown of the stops and dates on the month-long tour. Jaden will kick things off on April 4 in San Diego and make his way all over North America and finish up on May 10 in Atlanta.
The most interesting part of the poster is the message in parentheses, stating, "THIS SPACE IS PURPOSELY LEFT BLANK FOR SPECIAL GUESTS." Given Jaden's friendships with artists, like Drake and Kanye West, we can only hope that they're willing to hang out with Smith just one more time for the sake of giving his fans a once-in-a-lifetime experience.
In an interview with Complex, Jaden revealed that his relationships with certain artists have changed since he started charting alongside them. "It's more like, 'You can't hang out with us anymore,'" he said. "'We didn't know you were making an album this whole time. We thought you were just Little Homie giving us free water and shit. You're not really cool with us anymore.'"
To read his interview with Complex in its entirety, click here. To find out when you can cop tickets, stay tuned.