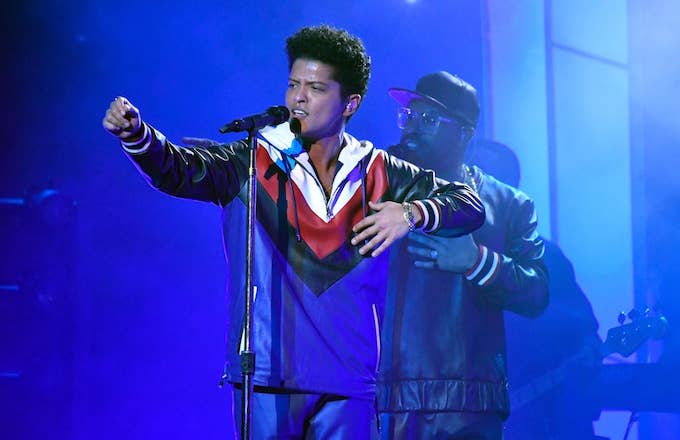 When it's used for good—which is a rarity—Twitter can be a great place for people to connect. On Sunday, Bruno Mars held an unexpected Q&A on Twitter with the hashtag #AskTheDragon where he responded to such burning questions as which artist he's currently listening to and his favorite comedic movie. 
One person asked Bruno to name an artist that he would like to work with. The singer's response? Chance the Rapper.
When Chance found out about Bruno's desire to collaborate with him one day, he made it clear that feeling is mutual, adding, "I already got choreo ideas."
It's the second time in as many days that Chance has been able to land a potential future collaboration. On Saturday, people started speculating whether Chance would be interested in working with John Mayer after the two took the stage together for Dave Chappelle's Aug. 17 show at Radio City Music Hall. 
As for a possible Bruno x Chance collab, needless to say, people are excited to see that happen.