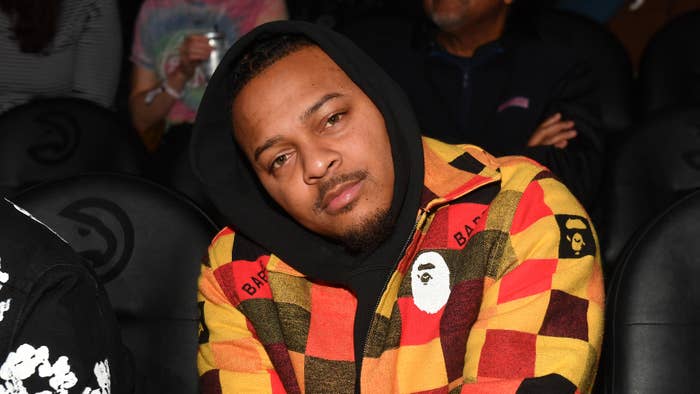 Bow Wow is being sued by the father of a 10-year-old girl who alleges the 36-year-old rapper was given $3,000 to submit a verse on her song, but failed to deliver.
In his lawsuit, which was filed in March, Steven Roberson claims he sent the money to Bow Wow—born Shad Moss—through Cash App in 2021, and as part of their alleged deal, he was required to deliver a verse for the song "Daddy's Girl" within two weeks, as reported by TMZ.
Roberson says they never received anything from Bow Wow and is now seeking $15,000, according to HotNewHipHop.
Bow Wow responded to the lawsuit Wednesday, arguing that he has never used Cash App and refrains from conducting business through apps. "So if you aint call management and send a wire..you def was NOT dealing w me," he wrote. "Be careful who yall send yalls money to online. This happens everyday to folks."

The rapper said this is the third instance that he's aware of where someone's been "acting like me catfishing people." His tweet opened with a reference to Dee Pimpin, who impersonated him on the Catfish TV series a decade ago.
Bow Wow faced criticism last year when it was revealed he was selling meet-and-greet tickets for $1,000 on the Millennium Tour – Turned Up! He later defended the price tag of the "diamond VIP experience," explaining there were three tiers for his fans to choose from, based on "how close do you want your experience to be."
The other options cost $150 and $450.