First Impressions Of Lil Durk's New Album 'Almost Healed'
Where is Lil Durk in his healing process? How do these vulnerable songs translate over hard-hitting beats? Here are some of our first-listen thoughts.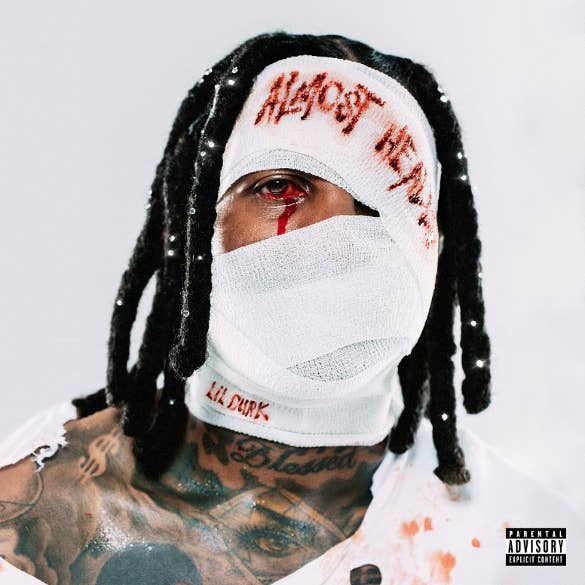 OTF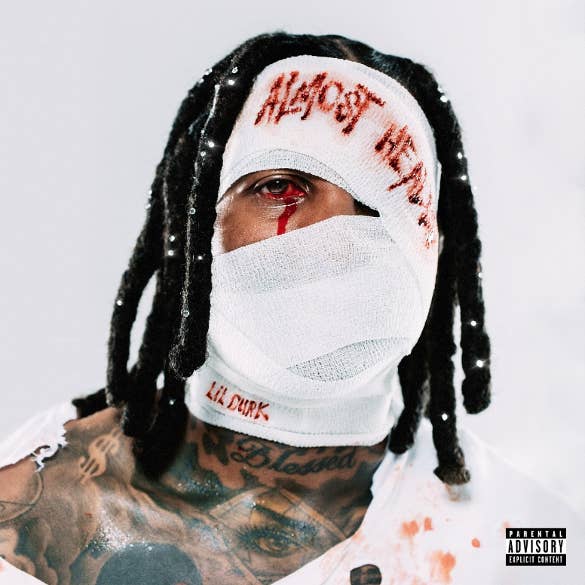 Lil Durk has been working on himself lately. Ahead of the release of his latest album, Almost Healed, Durk shared the project's lead single, "All My Life," featuring J. Cole. The song opens with Cole crooning, "Durkio told me he been on some positive shit." This message is a prelude to what Almost Healed has to offer: the reflections and revelations of a Chicago staple trying to overcome the demons of his past with positivity.
Over the course of 21 tracks, Durk takes listeners through his healing process and how he's been dealing with the losses of his brother and labelmate King Von, who died within two years of each other. Tapping artists like 21 Savage, Young Thug, Alicia Keys, and more, the Chicago rapper gets vulnerable while still delivering tracks for the streets that were present on previous projects like 7220 and The Voice. As his nickname suggests, Durk feels responsible for being "the voice" of his streets, and uses this new album to reflect and try to move beyond the trauma he's experienced.
So where is Lil Durk in his healing process? How do these vulnerable songs translate over hard-hitting beats? Some members of the Complex music staff share our first-listen thoughts.
Best song?
Jordan: "All My Life" encapsulates everything that Almost Healed is meant to embody—trying to change behaviors in order to help the next generation—and it's also the best-sounding song on the album.
Jessica: "Never Imagined" with Future stands out the most to me. Future's flow is captivating and exciting, and the transition into Lil Durk's verse is also seamless. I think the most enjoyable songs from Durk are when he's floating over a sentimental beat with a melodic flow. So, this song checks all the boxes for me.

Biggest skip?
Jordan: There never needs to be another Lil Durk and Morgan Wallen collaboration ever again. The Chicago rapper teaming up with the problematic country star on their 2021 track "Broadway Girls" felt like a numbers play, and it should have been left there. They clearly have a good relationship, but "Stand By Me" did not need to be on this album.
Jessica: Morgan Wallen's racist controversy aside, I'm not really here for the trap and country fusion. Sure, it may work if you're Nelly, but "Stand By Me" sounds a little too forced and inorganic. "At This Point We Stuck" is another skip. At moments, especially toward the middle of the song, the warped or distorted vocals make the song sound fragmented and incomplete.
Best thing about the album?
Jordan: Lil Durk is at his best when he's being vulnerable. Tracks like "Never Again" and "Dru Hill" show how multidimensional the Chicago rapper is, and they are almost some of the most complete songs on the album. There are layers to Durk, and the glimpses of vulnerability he shows on Almost Healed make it clear that he's putting real effort into his healing process.
Jessica: Lil Durk stays true to himself and offers up a project that many of his day one followers and fans in the streets can appreciate.
Worst thing about the album?
Jordan: The middle portion of Almost Healed drags, and I think that's because many of the tracks find Durk sounding like he is regressing in his healing process. We go from thoughtful reflections on how death and violence have affected his mental health, to tracks like "Before Fajr" and "War Bout It," which contradict those revelations. The overall theme of Almost Healed gets lost in the middle of the healing.
Jessica: I thought we stopped dropping 20+ track albums. It's just too long.
Biggest surprise?
Jordan: I was surprised to see Alicia Keys included in the album's intro, despite the project never returning to that skit. That was a fun and interesting choice that I didn't expect from Durk, and it speaks to how Almost Healed is different from some of his other albums.
Jessica: No surprises, here.
Final thoughts/overall first impressions?
Jordan: Almost Healed makes it clear that Lil Durk is trying. Healing is not a linear process, and though the album suffers from a dragged-out middle portion that feels like a reversion to his old ways, the bright moments that precede and follow it shine brighter. Alicia Keys' therapy session to open the album puts it perfectly—Durk has gone through a lot in the past three years. Between losing his brother and his protégé King Von in short order, Durk is just thankful to still be here. Almost Healed is a reminder that mental and emotional recovery is a long process, and Durk is taking it at his own pace.
Jessica: I'm not Lil Durk's target audience. Nevertheless, I can say this album is a solid entry to his discography and considering the anticipation built around it dropping, it will likely live up to the hype for his core fans. It suffers from being too long and not utilizing features properly, but there are a few songs that have replay value. It's melodic in some places, ruthless in others, and I think that is what the people want from "the voice."