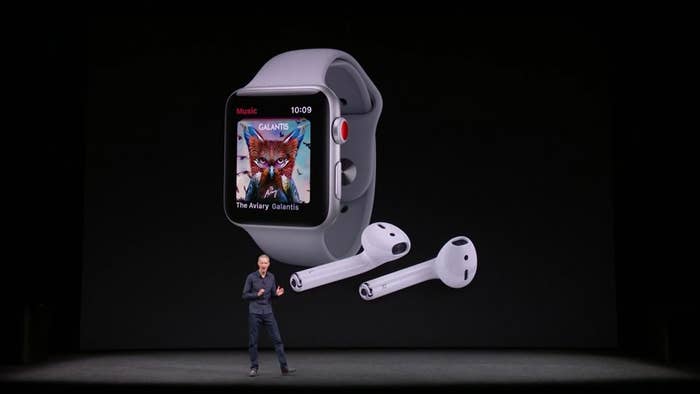 The all-new Apple Watch Series 3 with cellular connectivity hit shelves late last month allowing users to go out and still get messages or take calls without needing to take along their iPhone. Now, the experience is about to get even better with the release of a major software update.
WatchOS 4.1 will be released before the end of October and it's set to truly change your Apple experience. The software update will allow users to stream tracks, albums and playlists directly from the watch. Meaning you can go out for a run or just go out and still have access to your personal music library or Apple's massive catalogue of songs. All you need is your Apple Watch and your AirPods…Or any other Bluetooth headphones connected to your Apple Watch. But, let's face it. If you're an early adopter and already have an Apple Watch Series 3 with built-in cellular then it's probably safe to bet you already have a set of AirPods.
The update let's you use the Music app on your watch to browse through the cover art of your local music and listen away. The digital crown can help you accelerate through song titles and artists on your watch, just like an old iPod scroll wheel or you can use Siri as your own personal DJ. Simply say "Hey Siri, play 'Drake' or 'Hey Siri, play my workout playlist." Think of the Series 3 as a voice-activated streaming music player.
Plus, songs stream without any buffering.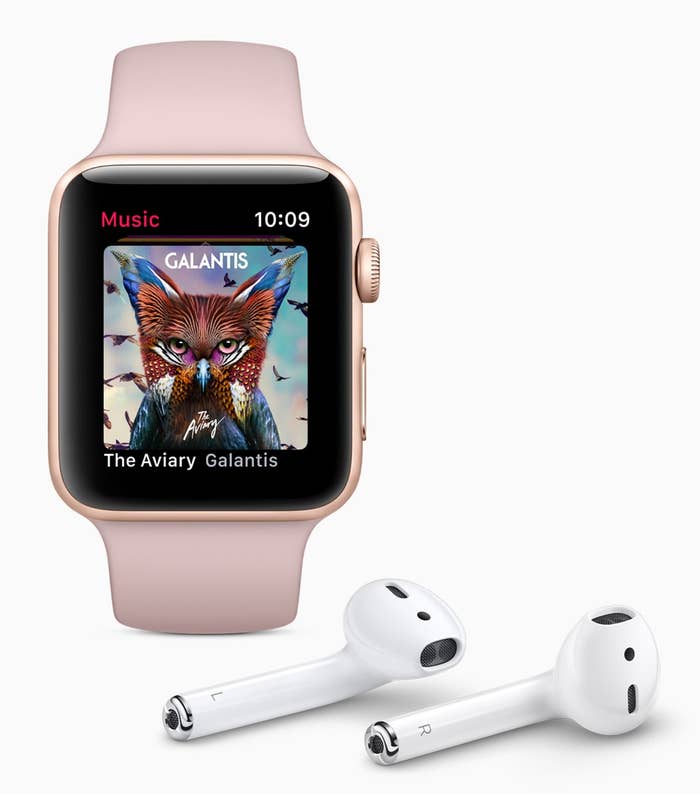 Apple Music customers can also access and stream music and radio over WiFi or on an LTE cellular connection. With the new Radio app, you can listen to Beats 1 live or any other Apple Music radio station. You can also ask Siri to help you find new music by searching by genres, or moods. "Hey Siri, play Hip Hop."
A new Radio app gives users access to even more music. The app can navigate to live and curated stations from Apple Music, including Beats 1 and dozens of other radio stations matching what you can find on your iPhone Apple Music app.
It's worth noting that music streaming does take a toll on battery life. Apple hasn't released official estimates, but when I tested out the new app I found that I was able to get through a solid day of streaming at the office.
WatchOS 4.1 arrives in the next few days. Of course, you'll need Apple Music and an LTE cellular connection to get the most out of music streaming from your Apple Watch Series 3, but you can still amp your music experience by just using Wi-Fi.