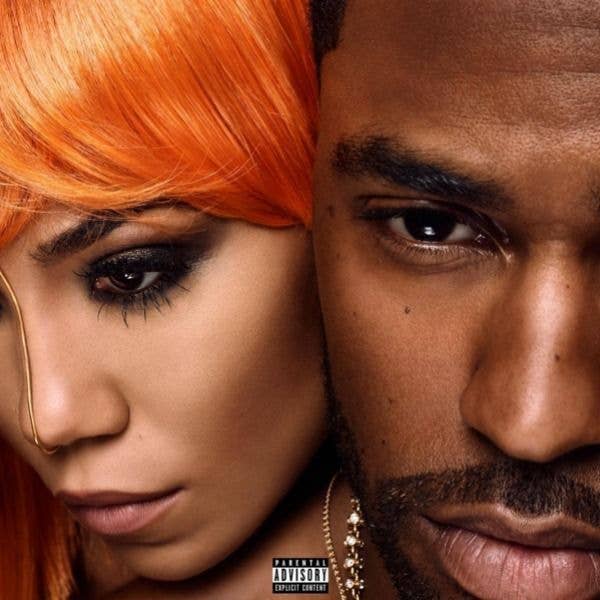 Big Sean and Jhené Aiko's collaborative album, TWENTY88, is here. The project is streaming exclusively for 72 hours on Tidal. TWENTY88 tells the story of relationships, conflict, memories, love, and sex all mangled into a cathartic release of buttery soul and '70s inspired glitched rock. K-Ci and JoJo make a crazy appearance on the sexually-driven track "Two-Minute Warning." Meanwhile, the project is injected with explosive production along the way courtesy of Da Internz, Key Wane, Detail, and Tommy Brown.
Of course, TWENTY88 is not the first time these two have collaborated together. If you remember, they teamed up for songs such as "Beware" and "I Know" which prompted us to discuss their special friendship in an interview with Jhené last year. "He just has a very good spirit, and he has great energy," she told us. "Especially now that I'm meeting more and more people, you meet the people that just give you the wrong vibes, or you can just tell they're so into themselves and it's annoying. But from the moment I met Sean—he was already famous—and he just had a great spirit, and he continues to be genuine." In an even more recent interview with Flaunt, both artists admitted they had actually been on a date back in 2012. Clearly, their chemistry has carried over from the real world and into their music.
TWENTY88 will be streaming exclusively on Tidal for the next four days, which you can listen to below if you're a subscriber. You can also purchase TWENTY88 on iTunes here. Look for the album to make its way to other streaming platforms April 4. You can also watch them perform "Selfish" on Jimmy Kimmel Live! below.