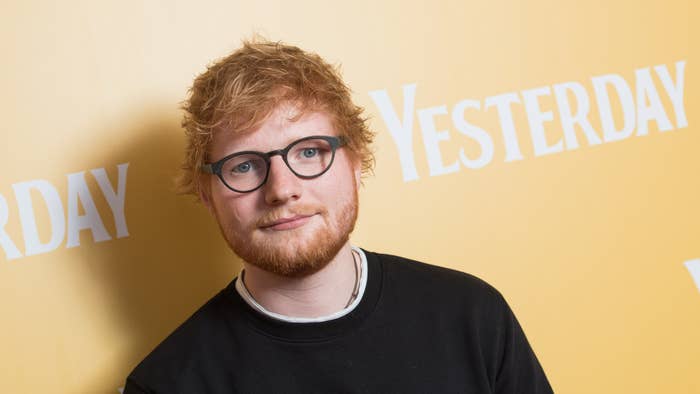 Ed Sheeran took to Instagram on Sunday to announce that all in-person shows and appearances will be canceled after he testing positive for Covid-19. The news comes after yesterday's announcement that Sheeran would be performing on November 6th's SNL show, slated to be hosted by Kieran Culkan.
Sheeran's latest album = is scheduled to be released this upcoming week on October 29th. The 30-year-old singer will continue with press interviews and performances from home as he quarantines. 
It is uncertain as to if Sheeran's performance on SNL will still happen considering November 9th is 13 days away. Sheeran was scheduled to be the musical mentor on NBC's hit singing competition show, The Voice this week. 
"I'll be doing as many of my planned interviews/performances I can from my house. Apologies to anyone I've let down. Be safe everyone x" the singer wrote in his Instagram post. 
Sheeran's new album is to be supported by a world tour, which will include stops in Belfast, Manchester, London, Amsterdam, Paris, Copenhagen and other locations. The tour is to start in Ireland in April and conclude in Germany in September 2022.