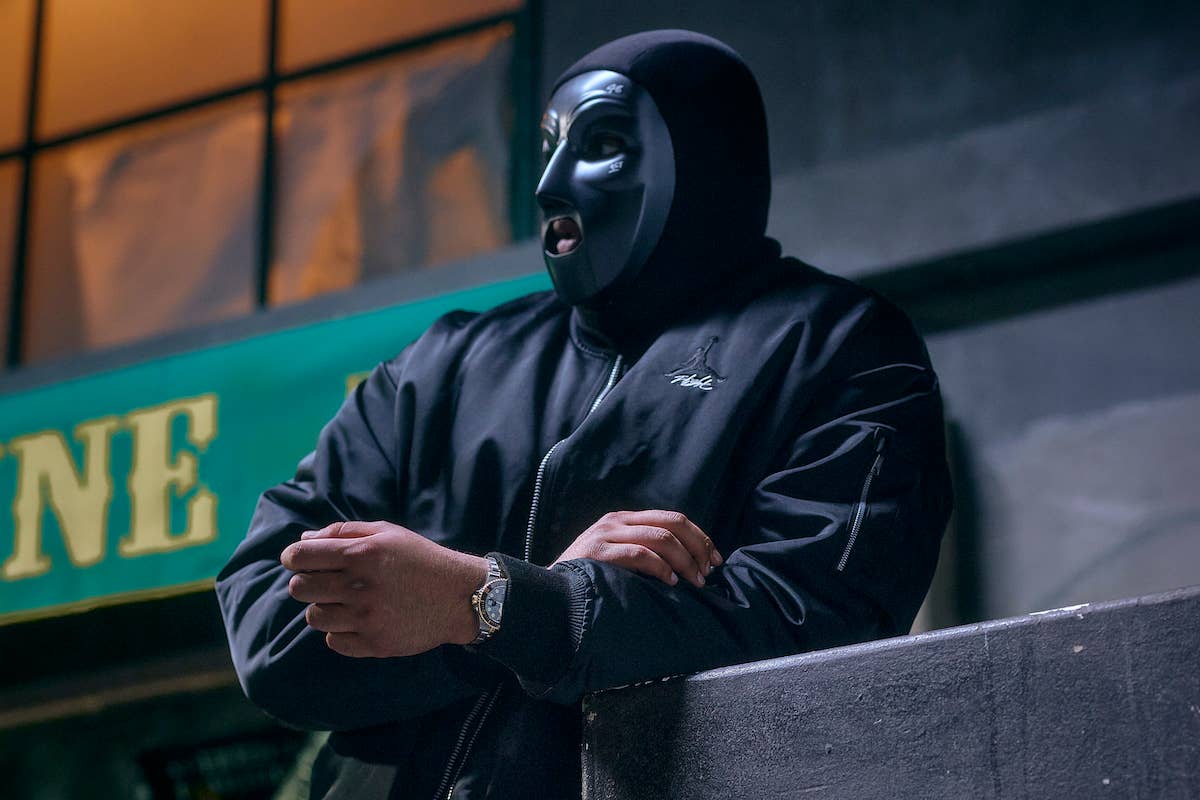 Last year, we brought you news of Soundbooth, a new hub for the development of artists across the continent that was created by SNIPES—one of Europe's biggest sneaker and streetwear retailers. The Soundbooth team had teamed up with three rising musicians from across the continent to push a new campaign built on the theme of collaboration. Last summer, we were introduced to their three selected talents from across Europe—France's Vicky R, Spain's DEVA, and Italy's Axell—and now Soundbooth have announced that the trio of artists have been collaborating with masked London rhymer M Huncho on a blockbuster track and visual that's out now.
The aim of the Soundbooth concept was to push the three talents, offer them mentorship and create meaningful opportunities to make their already impressive ascents that little bit steeper. Each of the artists included in the summer-long project already had considerable fanbases in their respective home countries, but the Soundbooth team wanted to focus on growing that, but even more importantly, help them to break beyond and find success on an international level.
In a world as competitive as the music industry, talent incubators like Soundbooth are essential. As M Huncho explains, it's not just about giving the next generation a promotional boost, it's about passing on essential knowledge that can sometimes be lost to gatekeeping. "I think the more platforms out to support the creative youth the better," he explains. "It's a hard industry to crack and support and guidance is definitely needed, especially for the younger generation."
To the credit of everyone involved, progress has been quick and it's clear their efforts have been focused on creating long-lasting and meaningful success rather than flash-in-the-pan buzz. In the initial phase of the plan last summer, SNIPES and Soundbooth spent time offering mentorship and guidance, laying the foundations, and giving each artist the right tools to sustain them in the long term.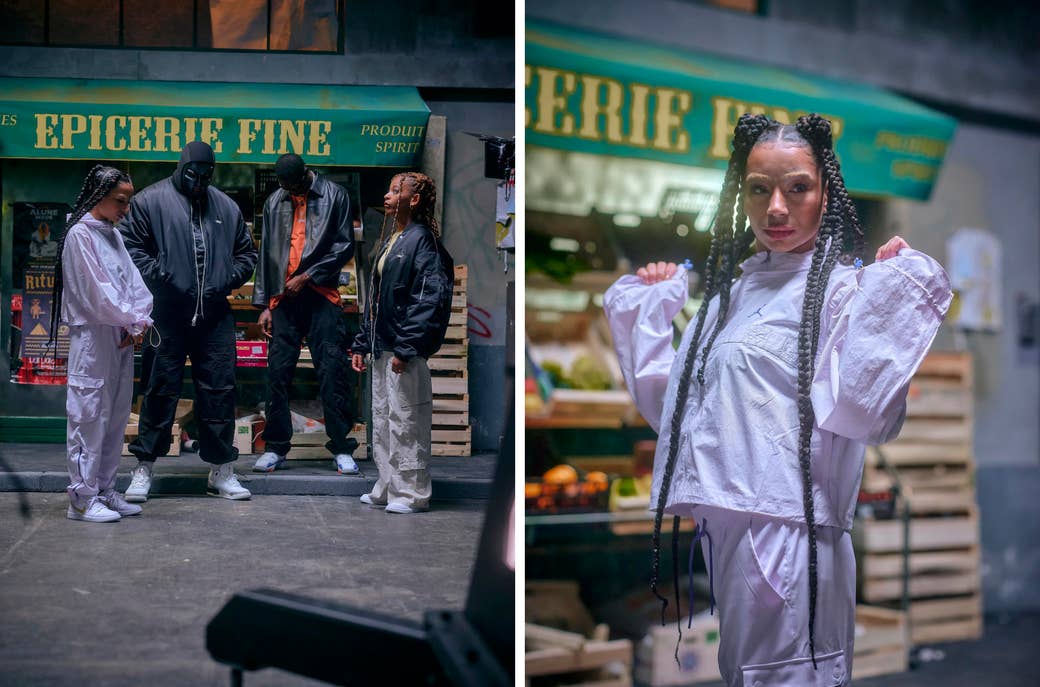 To help the trio forge international connections and introduce themselves to the UK's rap, trap and drill scenes, M Huncho was the perfect choice; an artist who's made a career out of bridging the rap-drill divide and even taking it into mainstream spaces, all without compromising on the content and without taking off that iconic mask.
We managed to catch up with Huncholini briefly and he was as enthusiastic about the concept as the three young artists, not least because it gave him an opportunity to give back. "Ultimately, I have to remember where I started," he told Complex. "I wouldn't be here without the support of the platform where I released my first freestyle. There is so much talent out there and I think it's important to shed light." 
For someone as versatile as M Huncho, it seems like a no-brainer. Turin-raised Axell, for example, is a man after his own heart, a dyed-in-the-wool drill and rap head whose mixture of explosive on-mic energy balanced with a tendency towards melodic makes him the most obvious and natural fit for a team-up with M Huncho. On the flip side is Madrid-based DEVA whose moody, sultry brand of R&B backed with bouncy reggaeton-leaning rhythms could draw something new but entirely fitting out of Huncho. Somewhere in the middle of all of that is French rap, trap and R&B hybrid Vicky R, an artist with scattergun flow whose as comfortable on both rap and R&B productions as Huncho himself. Regardless of how closely they seem to match up with M Huncho's style, all three are brimming with an insatiable energy that would make for a wildly successful big-name, cross-border collab.
They've been in the studio together already, hard at work on a track and a video to go with it. You can watch the official music video on YouTube.