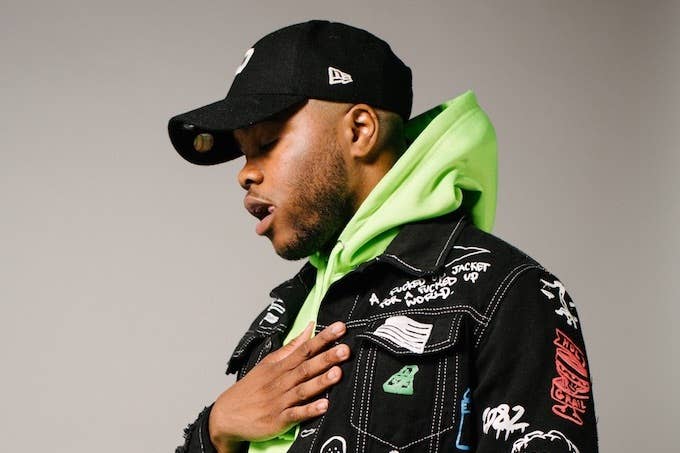 Edmonton rapper Akheim Allen, fka PW, made a bold debut when he dropped "Wavs Don't Die" last year, but it seems as if the three singles he's released so far are just the tip of the iceberg. As proof, Allen has just dropped his new EP, 10,000 Hours, on us.  
Production on the project comes from Octavian collaborator 012 and Slowthai hit-maker Earbuds, and together they've given Allen four booming, speaker-rattling instrumentals led by monumental walls of bass and galloping drums. Taking it all in his stride, Allen calmly skips across them with his fluid rhymes that are full to bursting with quick-witted punchlines and subtle wordplay. However, it is, as we said, just the beginning, so you can be sure he's going to put his stamp all over 2020. 
Speaking with Complex via email, Allen told us: "10,000 hours is a direct reflection of how many hours and how much work I had to put in to hone my craft. This a spontaneous drop to let my supporters know I have music to drop and I can release them any time. I will keep consistently releasing music till I reap the fruits of my labour. You have to put the hours in to achieve anything in life- that's what I am showing my fans with these releases."