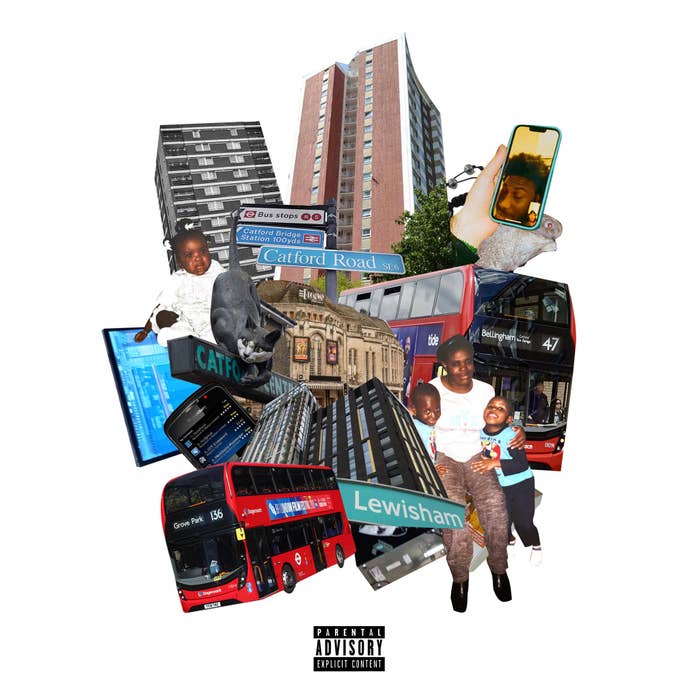 For the last year or so, Jim Legxacy has been on a steady and relentless rise, mixing alternative R&B and rap influences with a patchwork of pop culture references to create a sound that isn't really comparable to anything else. 
Earlier this month, the South East London native made the official announcement that he'd be releasing a new mixtape, HNPM (homeless n***a pop music), and today that project has arrived. The 12-track offering collects together every single Jim has released over the last year and some change—beginning with "Eye Tell (!)", released just over a year ago, and leading up to last month's "Old Place"—along with seven new creations.
HNPM is the culmination of a long and winding journey that began in 2018 when Jim released his first tracks online while battling homelessness. Gradually, Legxacy began to gather momentum and before long he'd earned support from artists such as Stormzy, Dave and Headie One.
Speaking on the project's creation, Jim calls it, "a collection of all the songs I started whilst I was homeless. Thank you [to] everyone that gave me a place to sleep, record and create."
HNPM fleshes out his stitched-together sound, setting dynamic rap against fragile R&B melodies, Afrobeats drum patterns, echoes of Jersey Club, and emo melancholy. Sprinkled through that, he also incorporates 2010s references like drops from Nigerian streaming service Iroking and a sped-up Hannah Montana sample—a reflection of the hodge-podge media consumption of a generation raised online.
Take in this future classic after the jump.