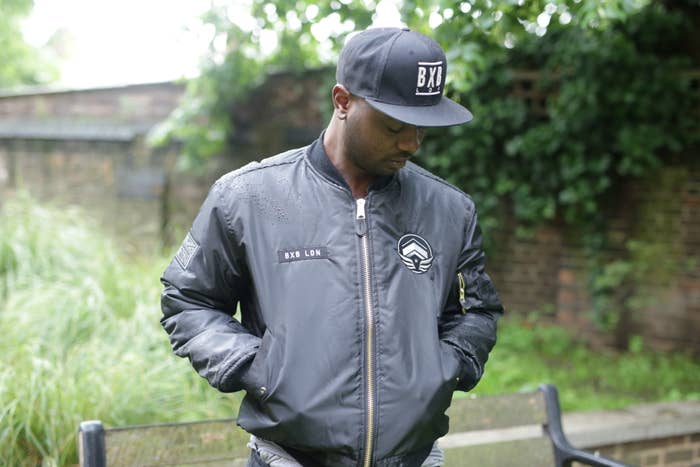 Prolific UK drill producer Carns Hill was recently profiled by Yemi Abiade in a new column for TRENCH magazine, where he broke down his upbringing, his influences and the experiences that have shaped him as a musician.
Over the past few years, Carns has worked with the likes of 67, Youngs Teflon, Blade Brown and Reeko Squeeze—leaving an indelible stamp on the UK rap scene. Below, we've broken down some of the key takeaways from the interview. You may not be surprised to read—for example—that Carns Hill was heavily inspired by the likes of Timbaland and Swizz Beatz (everyone of a certain age was), but, on the flipside, you might be surprised to learn he's related to another UK production legend.
Take a peep at the highlights below, and head here for the full interview.
On discovering new music as a kid: "We had a Videotron as well so I could stay up until 12 to watch Yo! MTV Raps, because you didn't see a lot of black people on TV at the time. When I got older I just gravitated more towards hip-hop."
On discovering the producers that would push him to become a producer: "Timbaland. In the '90s, he was crazy—Missy Elliot, Aaliyah, Da Brat and all of that—and [his beats] were always different to everything that was out. You would sometimes hear the beat and then he would be beatboxing. Like, what the fuck? It was so structured. When I was in school, that was my guy, from the sounds to the samples, that was a big influence growing up."
On family and the music that raised him: "My family's quite musical. DJ Q is my cousin—I've got other cousins who sing as well—so it was always a thing that I would be at piano and guitar lessons."
On creating the 'drill' sound he's become known for: "Working with someone like 67, I would tell them that I'm going to make beats at 67 bpm and we kind of just developed a new sound around that, and drill just got attached to it. I would call it drill, but I also think I'm different from that."