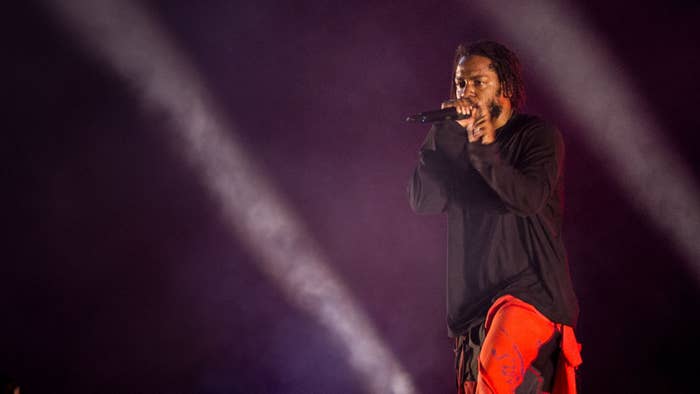 Protests and demonstrations have erupted nation-wide following the murder of George Floyd at the hands of four Minneapolis police officers, galvanizing people across the country to rise up and fight for justice and police reform.
It appears that past songs of protest still hold weight in today's world, for better or for worse, as N.W.A'.s "Fuck tha Police" is one of several incisive songs that have seen a huge spike in streams as demonstrations across the country have increased, now happening in every state.
Throughout history, we have seen music be a central peg in social justice movements. Hip-hop was also conceived amid the civil unrest and turmoil that could be seen in New York City in the late '70s and early '80s as well. Groups like Public Enemy, Wu-Tang Clan, and N.W.A rose to fight the power, both literally and lyrically. 
"Fight tha Power," along with Kendrick Lamar's "Alright," Childish Gambino's "This Is America," and even James Brown's "Say It Loud - I'm Black And I'm Proud" have reentered the Spotify and Apple Music top 200 streaming charts. 
Rolling Stone also reported that "Fuck tha Police" saw a 272 percent percent increase in audio streams from May 27 through June 1 compared to the five days before George Floyd's death, notably when many of the protests began.
Beyoncé and Kendrick Lamar's track "Freedom" also saw a spike in its streams during this time, along with Michael Jackson's socially conscious track "They Don't Care About Us" which saw a rise in music video views as well.