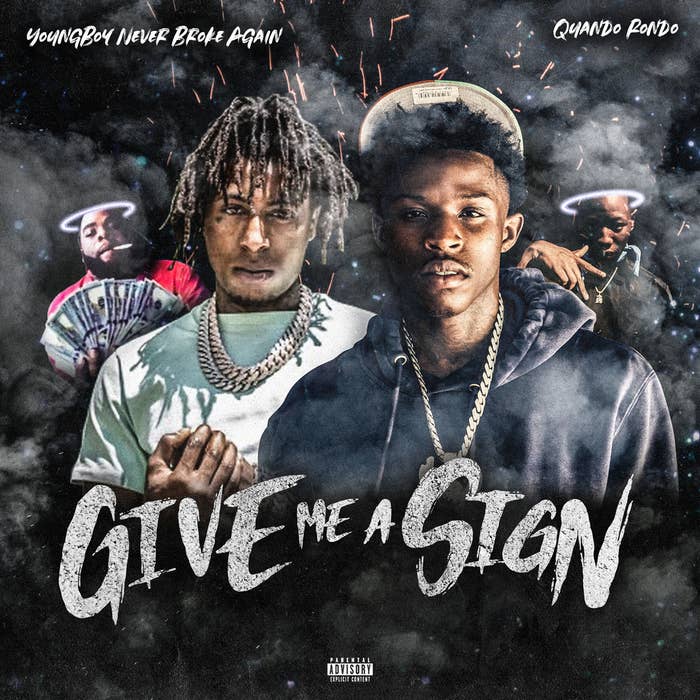 Quando Rondo joins forces with YoungBoy Never Broke Again for his emotionally charged new single "Give Me A Sign."
Quando shared the cover art for the song ahead of its release on Tuesday.
Quando Rondo lets his pain pour into his music, and "Give Me A Sign" reflects how the scars of his traumatic past still affect him today. Rondo sees himself as a soldier, and because of that he recognizes that the war he faces is never ending, so he uses this track as a means to talk to a higher power and ask for guidance during these trying times. YoungBoy joins Rondo to discuss the ways he copes with his own issues on the string-heavy beat.
"Give Me A Sign" comes just weeks after Quando Rondo was caught in the middle of a deadly shooting in Los Angeles.
A rep for the rapper told TMZ, "Quando was present during a shooting yesterday evening which resulted in the untimely death of another young man's life. He himself didn't sustain any injuries during the shooting and is safe. We ask that his privacy is respected at this time."
Listen to Quando Rondo's new single "Give Me A Sign" featuring YoungBoy Never Broke Again down below.