Premiere: Meyhem Lauren and Daringer Tap Conway the Machine for New Video "Red Pesto"
Meyhem Lauren and Daringer enlist the talents of Conway the Machine in their new video "Red Pesto" off their upcoming project 'Black Vladimir.'
Meyhem Lauren and Daringer have tapped Conway the Machine for a real New York link-up in their new video for "Red Pesto," premiering above.
The single is set to be featured on Meyhem and Daringer's joint project Black Vladimir, hitting Aug. 26. It'll mark the first release on Meyhem's own label imprint Black Truffle Enterprises.
When discussing how the track came together upon its release last Friday, Lauren explained a Griselda encounter started it all.
"I went to Buffalo to kick it with Griselda. It was a Halloween show and Westside Gunn brought out me and Prodigy (Mobb Deep) as special guests," he said. "Afterward, I was in Buffalo for a few days with Daringer, Conway and Westside Gunn making some music. Wes saw the chemistry I had with Daringer and suggested we should do an album together. The first three songs we made in Daringer's house. All of Griselda was there and it bore witness to the process, which is why you hear them doing ad-libs on songs their not even on. It was natural, fun, easy and it just flowed."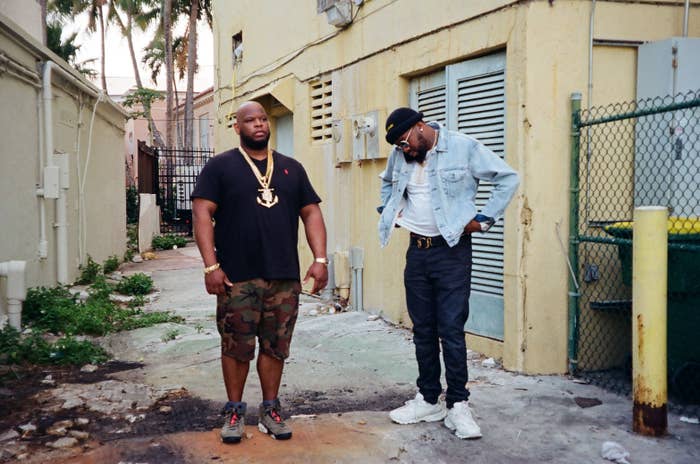 The grit of both Queens and Buffalo can be felt throughout "Red Pesto," from the grimy Daringer beat to Conway and Meyhem's verses. "Stick to myself because I trust me," Meyhem spits on the hook, laying the perfect runway for the precise bars Conway goes on to deliver in back half. The two make great partners, and "Red Pesto" is another exciting prelude for Black Vladimir, which will also feature Action Bronson, Westside Gunn, Flee Lord, and more.
Watch Meyhem Lauren and Daringer's new video "Red Pesto" featuring Conway the Machine up top.