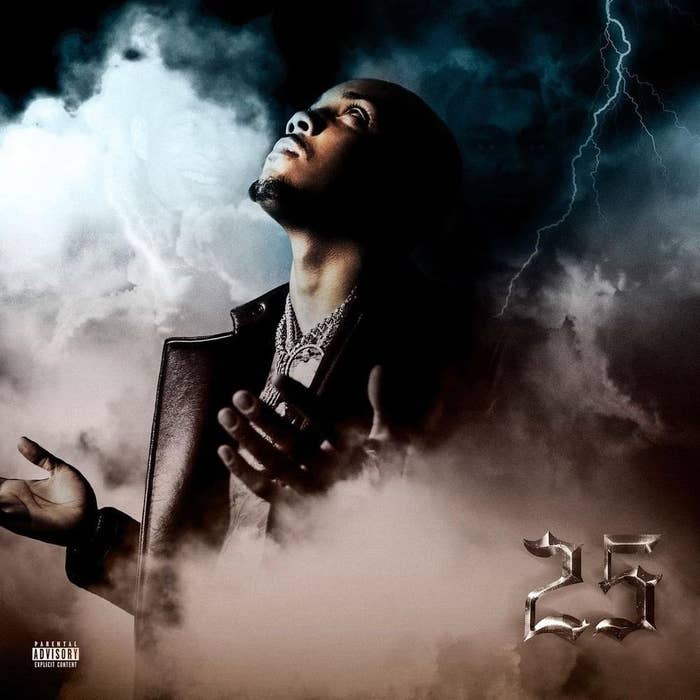 After heavy anticipation, G Herbo has released his latest album, 25, featuring 21 Savage, Gunna, Polo G, his son Yosohn, and more.
25 is Herb's ode to not only making it in rap, but making it to 25-years of life when many people who he's loved didn't reach that milestone. We're used to hearing Herb be vulnerable on tracks, his album PTSD attests to this, but 25 finds the Chicago Drill pioneer in some of his most honest moments.
Preparing for the release of the album, Herbo dropped a promotional trailer outlining many of the things that he's been through that he talks about on 25. 
When talking to Complex about the difference between this album and PTSD, Herbo explains that PTSD will always be relevant because it will always be with him, but 25 represents this specific moment of life he's in right now.
"I feel like 25 is different [from PTSD] in a way," he says. "PTSD, mental health, that's me. That's going to always be something that's true to me because of the importance of mental health. But I've grown as an artist, just lyrically and mentally. Where I am [now] is not what PTSD was. I'm in a different head space. [This album] is me telling the story of where I am now and where I come from turning 25 years old. I feel like all my music is a reflection of me, but I want it to be different. As much as I mature, I want my music to mature."
Listen to G Herbo's new album, 25, featuring Gunna, 21 Savage, Polo G, and more down below via Spotify.