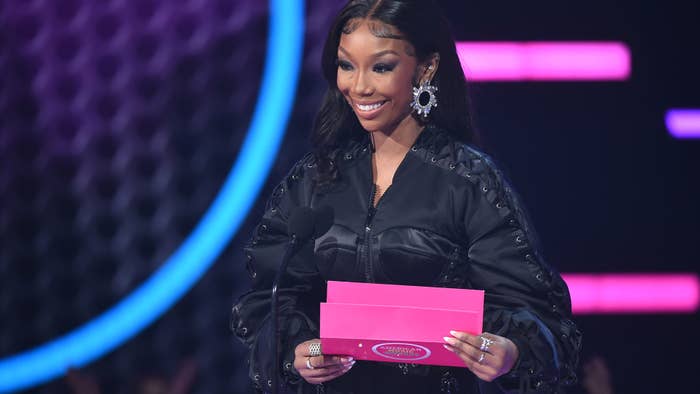 Jack Harlow recently admitted he didn't know Brandy and Ray J were related on Ebro in the Morning, and the world hasn't been the same since.
Brandy initially responded to Harlow's comments on Twitter, warning she would take on the Kentucky rapper using his own beats.
"I will murk this dude in rap at 43 on his own beats and then sing is ass to sleep," Brandy said.
Now the singer has made good on her promise by dropping some playful jabs over Harlow's "First Class" beat. While the song itself isn't serious, it does find Brandy adopting a smooth cadence and rapping with ease over the sample of Fergie's "Glamorous."
In her verse, Brandy references Ray J's unbreakable glasses, still being in her prime despite growing older, and why Harlow should have put more respect on her name.
Listen below via Hot 97's Ebro in the Morning:
Sharing his station's tweet about the track, Ebro wrote, "Yo @HOT97 ya'll gotta relax! why can't Brandy just have fun? Stop making this sound like real beef 🤣🤣."
Harlow has yet to respond Brandy's musical offering, but after she issued the warning on Twitter, he took to his Instagram Stories and posted an old picture of Brandy and Ray J together with her part on Kanye's "Bring Me Down" playing in the background.