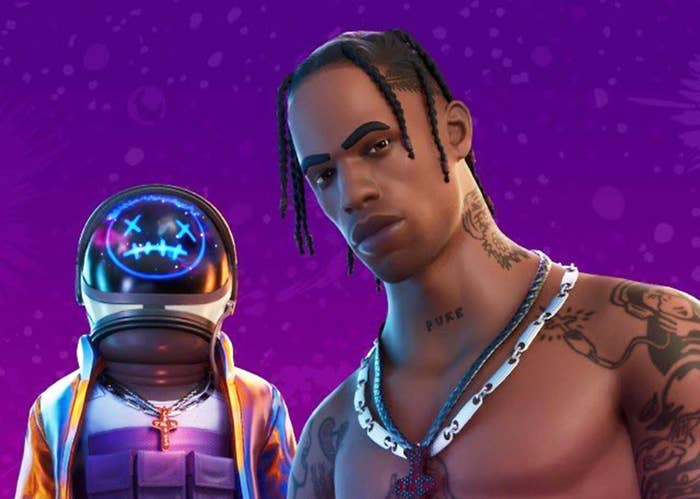 The fate of live rap shows and local venues is unknown due to the current pandemic, but that hasn't stopped the music industry from searching for new ways to fill the void. Many artists have flocked to Instagram Live for the successful Versuz battles or acoustic performances, but others, like Travis Scott, are thinking outside of the box and opting for virtual experiences. 
Travis Scott recently teamed up with Fortnite for Astronomical, a three-day concert event beginning Thursday, April 23. Astronomical follows Fortnite's similar concert event with Marshmello, which took place in February 2019. This will be Fortnite's first virtual concert during the COVID-19 quarantine. 
Complex broke down everything you need to know before attending the virtual show. Below is a rundown of the dates, features, rewards, and challenges surrounding Travis Scott's Astronomical event.
UPDATE [4/24]: Read our review of Night 1 here.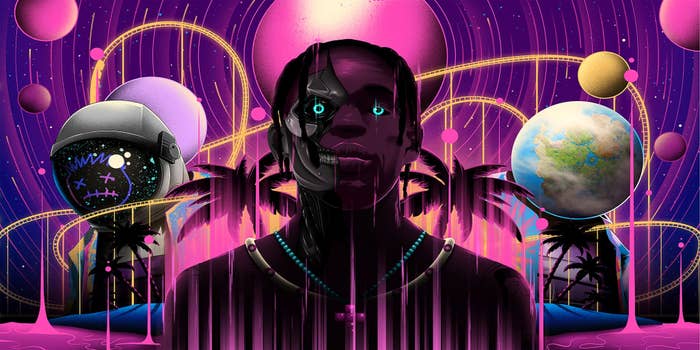 When is it?
Fans will have several opportunities to tune into Travis Scott's Astronomical event. There will be five showings of the concert, spanning across three days. The first viewing will begin on Thursday, April 23, and the final viewing will conclude on Saturday, April 25. All shows will start on Eastern Daylight Time (EDT). Below is the full list of dates and times for each show. 
Thursday, April 23, 2020 at 7:00 p.m. EDT
Friday, April 24, 2020 at 10:00 a.m. EDT
Saturday, April 25, 2020 at 10:00 a.m. EDT
Saturday, April 25, 2020 at 11:00 a.m. EDT
Saturday, April 25, 2020 at 6:00 p.m. EDT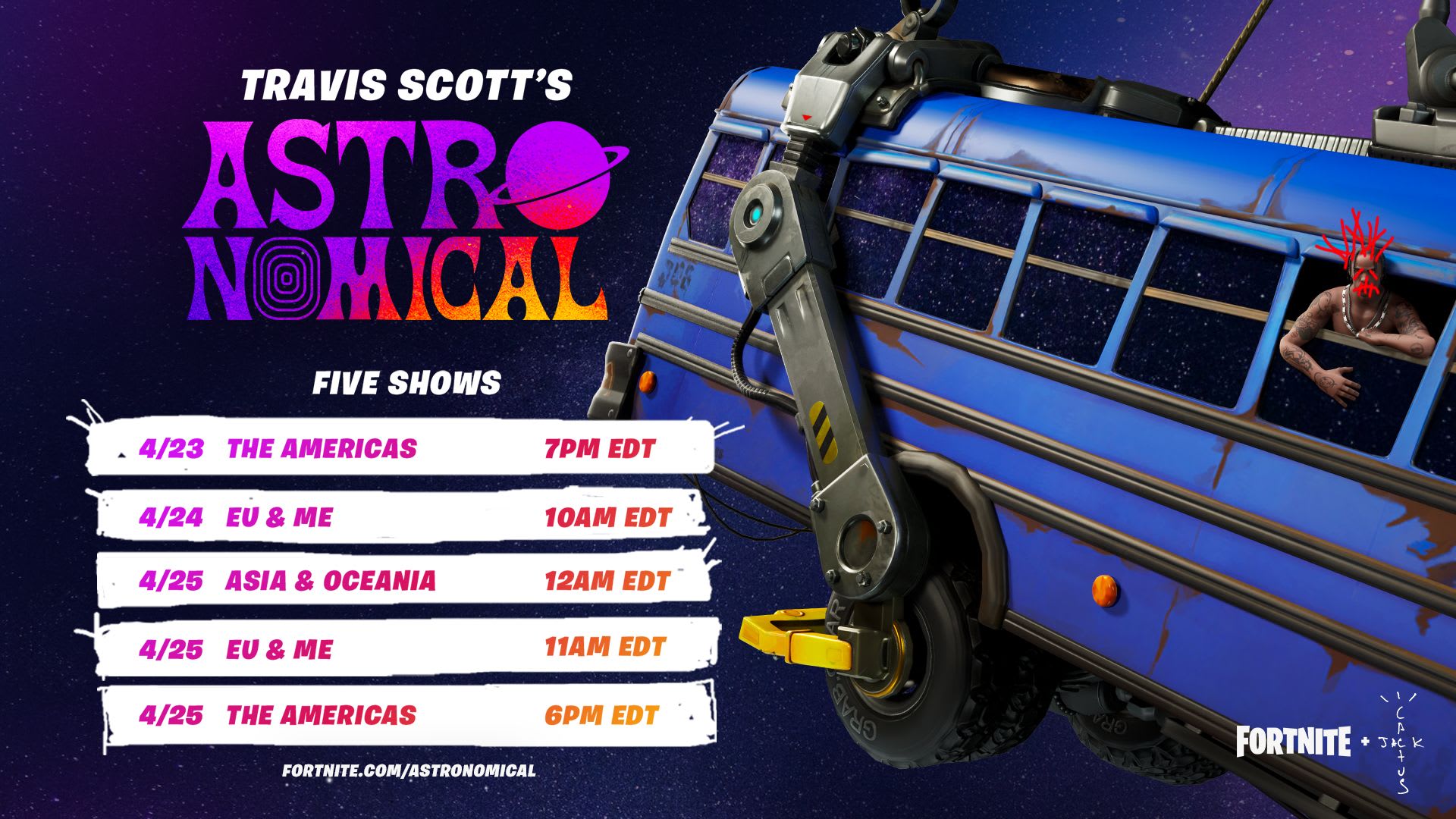 Is it free?
Yes, the event is free. You can download Fortnite for free on platforms including iOS, Android, PlayStation 4, Xbox One, Nintendo Switch, PC, and Mac here. While entering the event is free, there are certain in-game purchases that give gamers access to special features.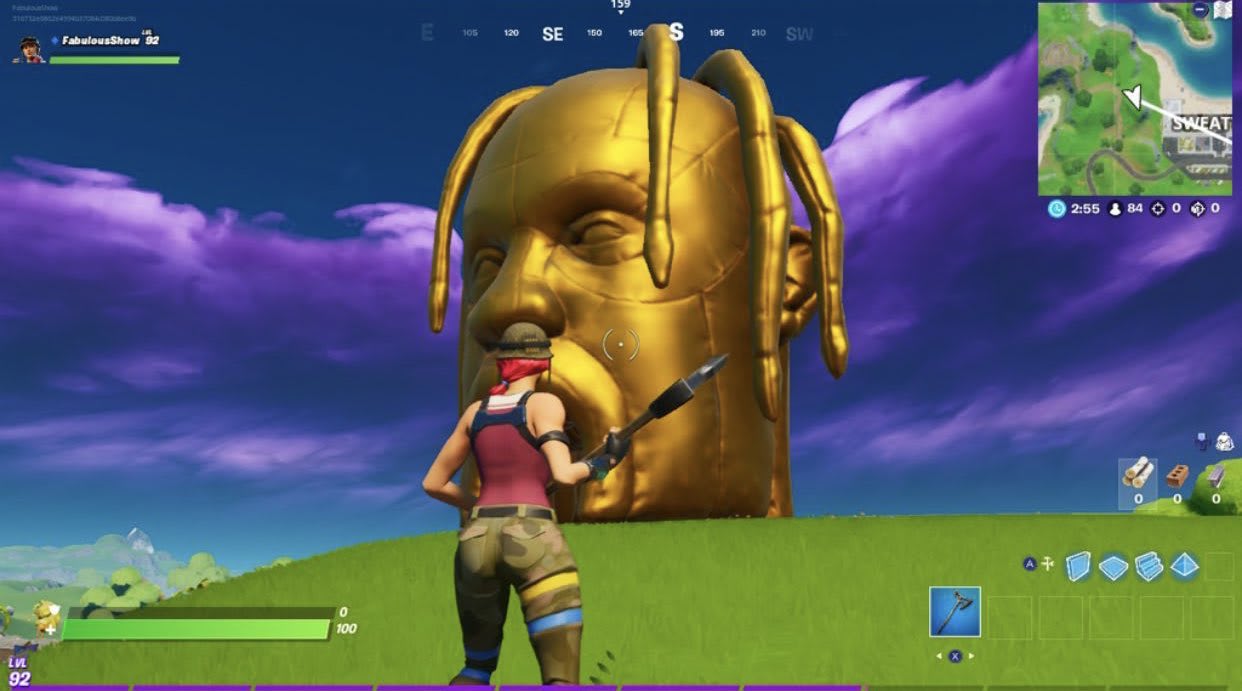 How do I access the in-game concert venue?
Once you have downloaded Fortnite, choose Battle Royale, and then jump to the Astronomical game mode by tapping "CHANGE." Once you are in the game, you will need to search for the venue location in order to view Travis' performance. The concert venue is located north of the Sweaty Sands on a tropical beach and marked in yellow. Once you have located the Sweaty Sands, start swimming toward the middle of the island and wait until the timer hits 0. The experience will begin after a small intro. It's important to note that throughout the week, the stage has slowly been under construction. By Thursday night, it will be ready for the concert.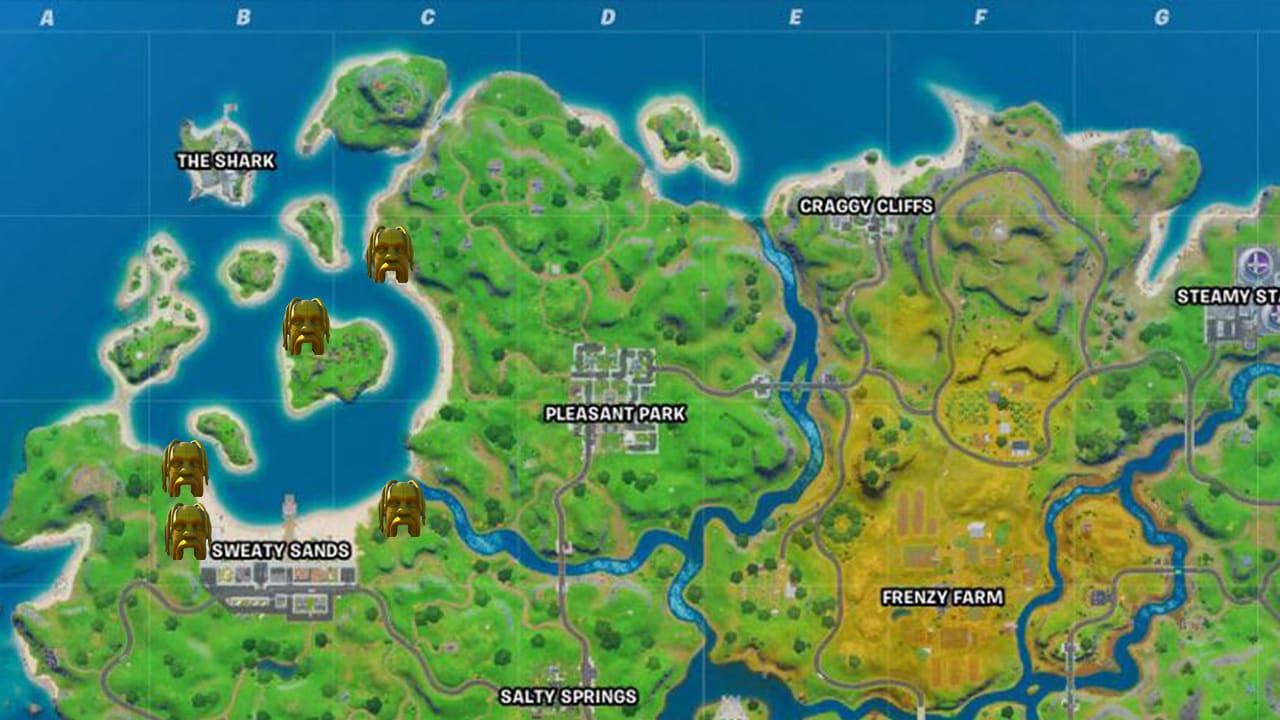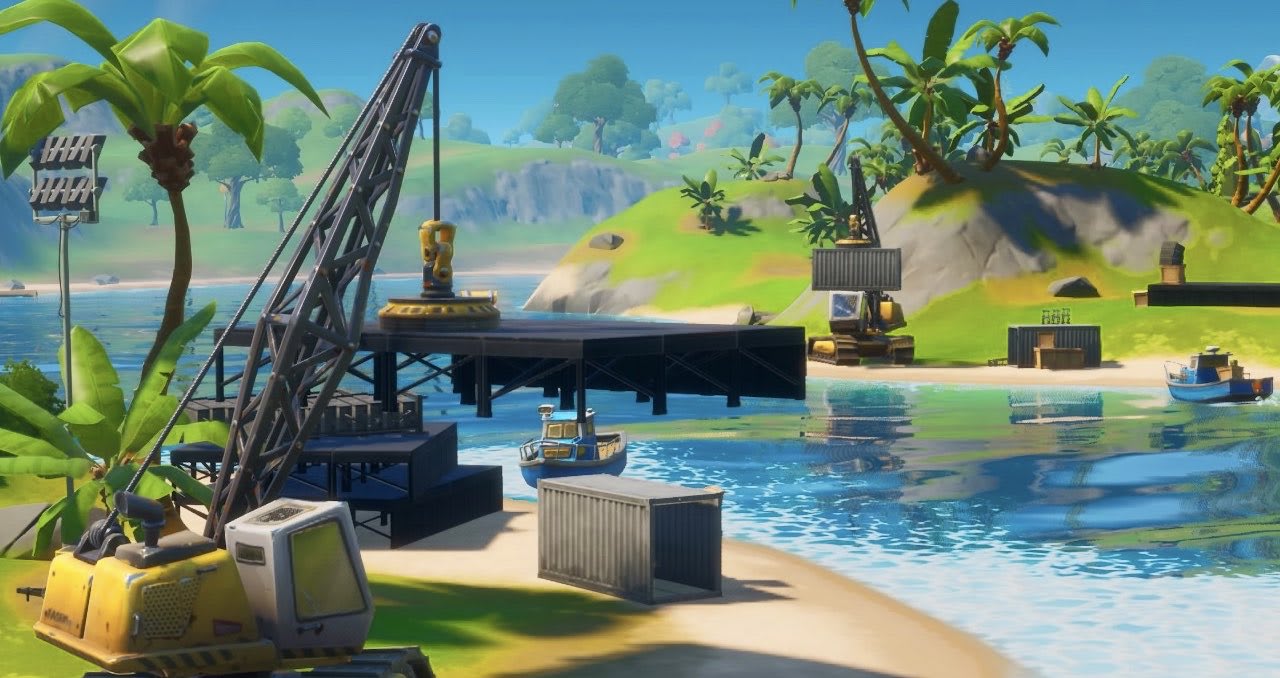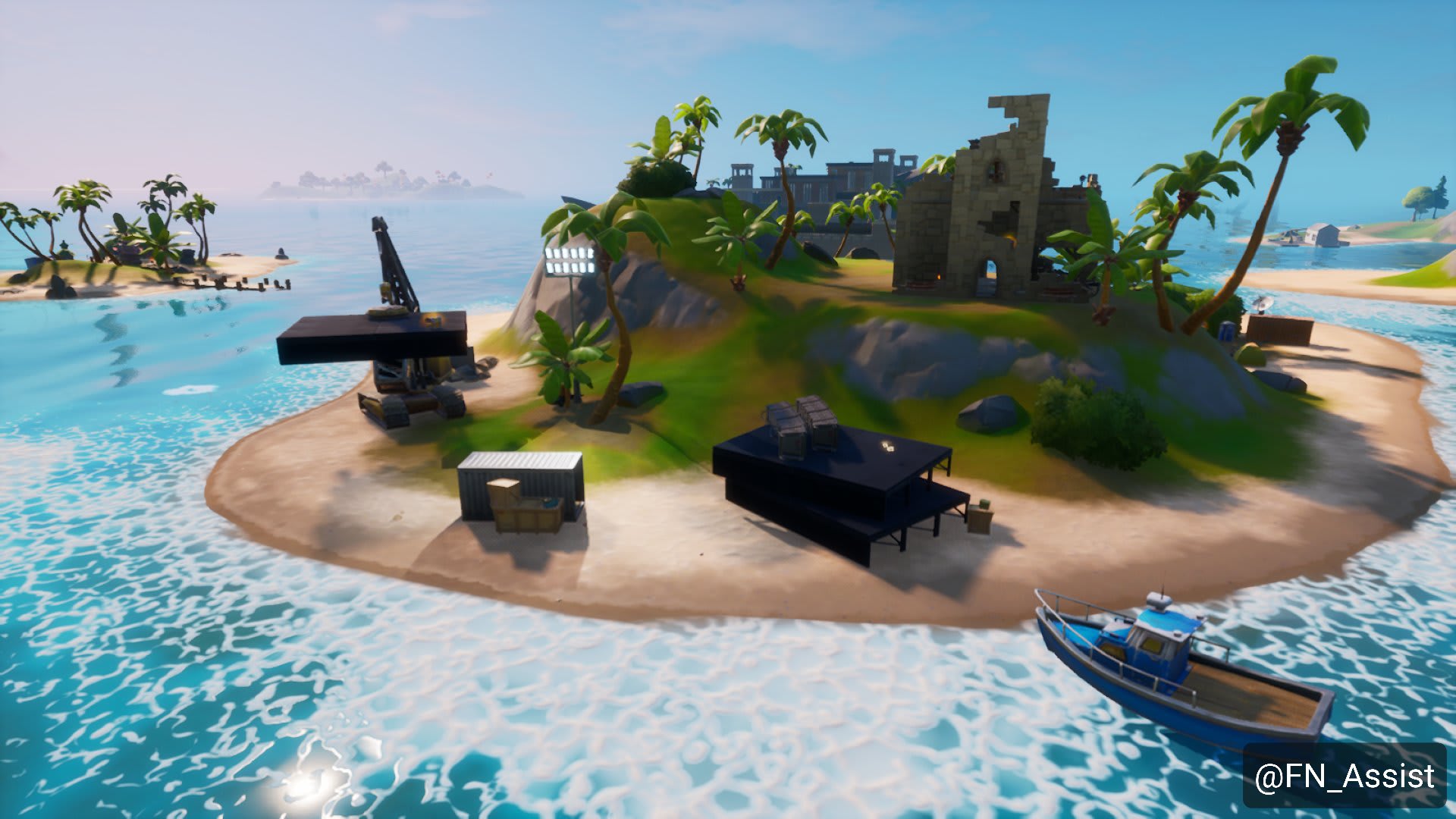 Can the show 'sell out'?
Not exactly. The game can't actually sell out, as it is free to enter. But space in the game and concert is limited. To ensure everyone has a chance to join, Fortnite has opened it up to five different times slots (as listed above). Doors for each viewing will open 30 minutes before the show, encouraging fans to get there early in order to secure a spot. Each show can reach capacity, though. So, in the event you aren't able to make the first viewing, you have at least four more tries. Also, you may have noticed on press releases floating around that each date and time corresponds to a particular region such as "The Americas" or "EU & ME." These tour dates are not locked, and someone in the United States can attend a showing during the "Asia & Oceania" time slot. The listings are just labeled in order to ensure that everyone gets an opportunity to attend at least one of the times.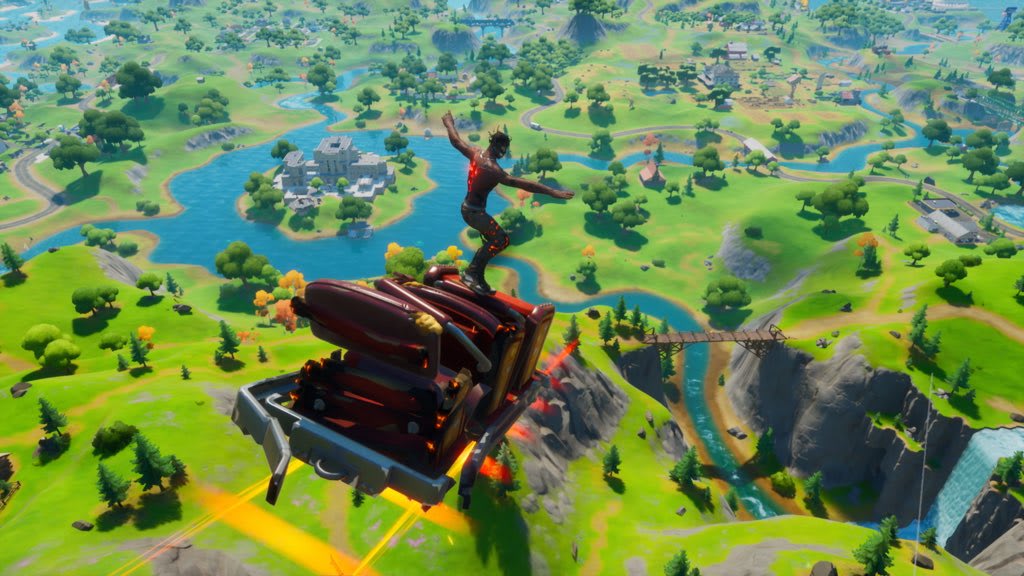 What will the concert experience be like?
It is still unclear exactly how Travis Scott will perform, but it will likely look and feel similar to Fortnite's previous concert experiment. In 2019, Marshmello teamed up with Fortnite for a live concert that took place at the game's Pleasant Park. Similar to the first look at Travis Scott's venue, Marhmello performed on a large stage with strobe lighting. On the ground level of the venue, you could see a group of gamers in different avatar skins and cosmetics (many of which resembled Marshmello's signature mask) dancing and jumping around. There was a feature that allowed attendees to jump into the air without gravity bringing them back down, while giant Marshmello figures danced in front of multicolored screens. The concert, which is still available on YouTube, resembles what a concert by the DJ would look like in real life: over-the-top lighting effects, trippy visuals, and an energetic crowd. As anyone who has been to the Astroworld Tour knows, Travis incorporates roller coasters and other amusement park rides in his shows. Early looks of the show suggest gamers will see Travis entering the venue on a flying roller coaster. 
What will Travis Scott's stage look like?
As previously noted, the concert will take place north of the Sweaty Sands, a tropical beach island. But ahead of the concert, a more detailed look at Travis' stage leaked (seen below), showing a set that is similar to what Travis' stage would look like in real life. The stage features a large wheel with golden lights that illuminate the sky. If you look closely, you will also see large golden monuments surrounding the island. The statues are replicas of the head that Travis has featured during his Astroworld Tour. The venue is also surrounded by water and palm trees. The full venue is still being built, but more features could be revealed once the concert series begins.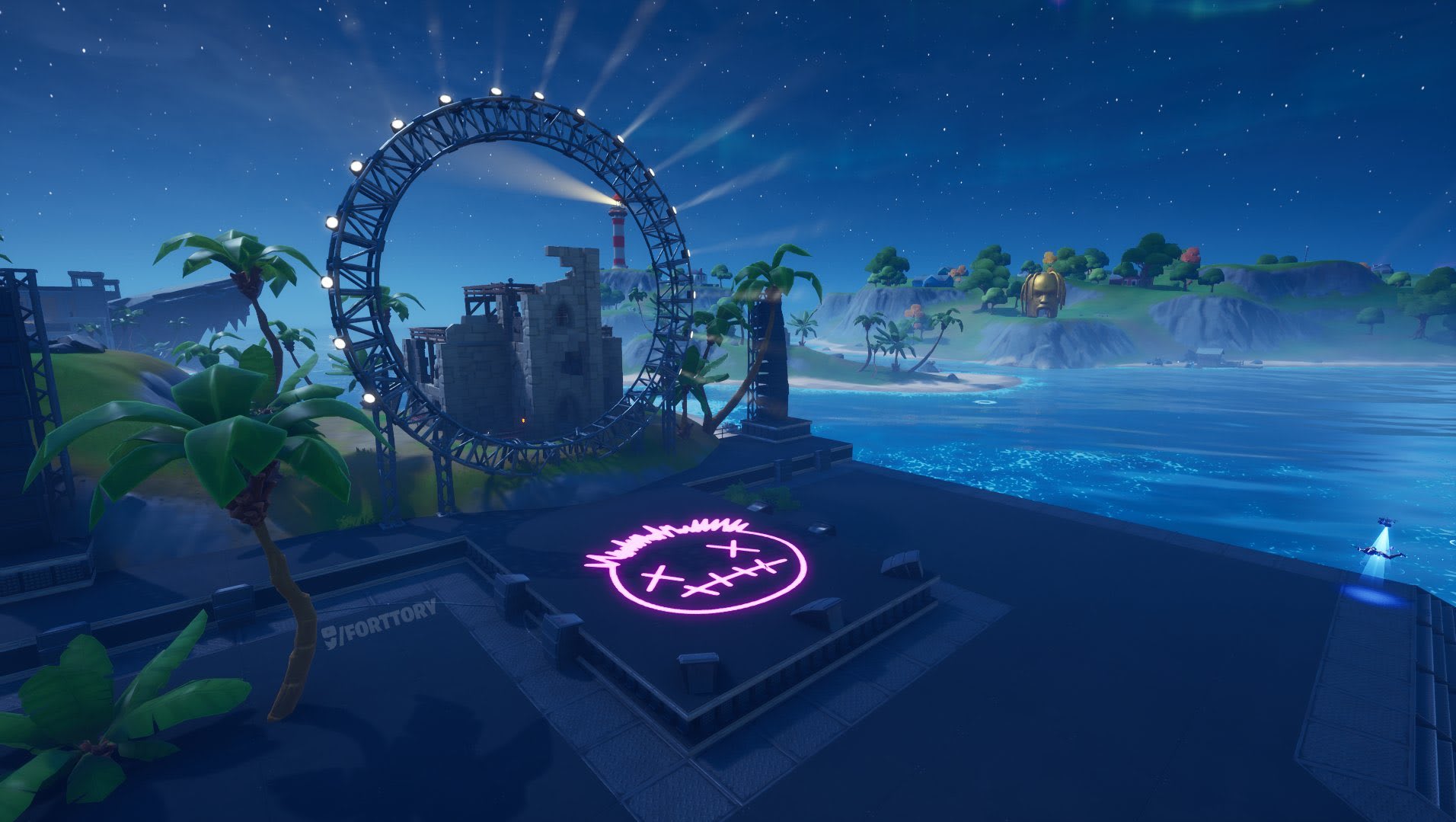 Will Travis Scott play new music?
Yes, Travis will play a new song that is tentatively called "Astronomical." Gamers also suggest the concert will run through a playlist of Travis' songs, including hits like "Sicko Mode," "Yosemite," and "Highest in the Room." It is a little unclear at this time whether this will be a live concert in which Travis will provide live vocals or if the concert was pre-recorded. You can see a rumored playlist for the concert below. 
What will I wear?
Like all Fortnite events, the Astronomical show features new skins and accessories for gamers. Everyone will receive a free Astroworld Cyclone Glider and two space art loading screens just for joining the game. On April 21, Fortnite released the first skins for purchase on its Item Shop. As seen in the image below, gamers can choose from several options. You can select a skin that looks exactly like Travis Scott, as well as options like the Astro Jack character, which is a masked creature that ejects flames through his cape and hands. There is also a female character named Rue, as well as an Astroworld. Once you've selected a player, you will be able to dress them in different outfits and give them special emotes. The Travis Scott avatar, which is a part of Fortnite's "Icon Series," is only available for purchase at the Item Shop.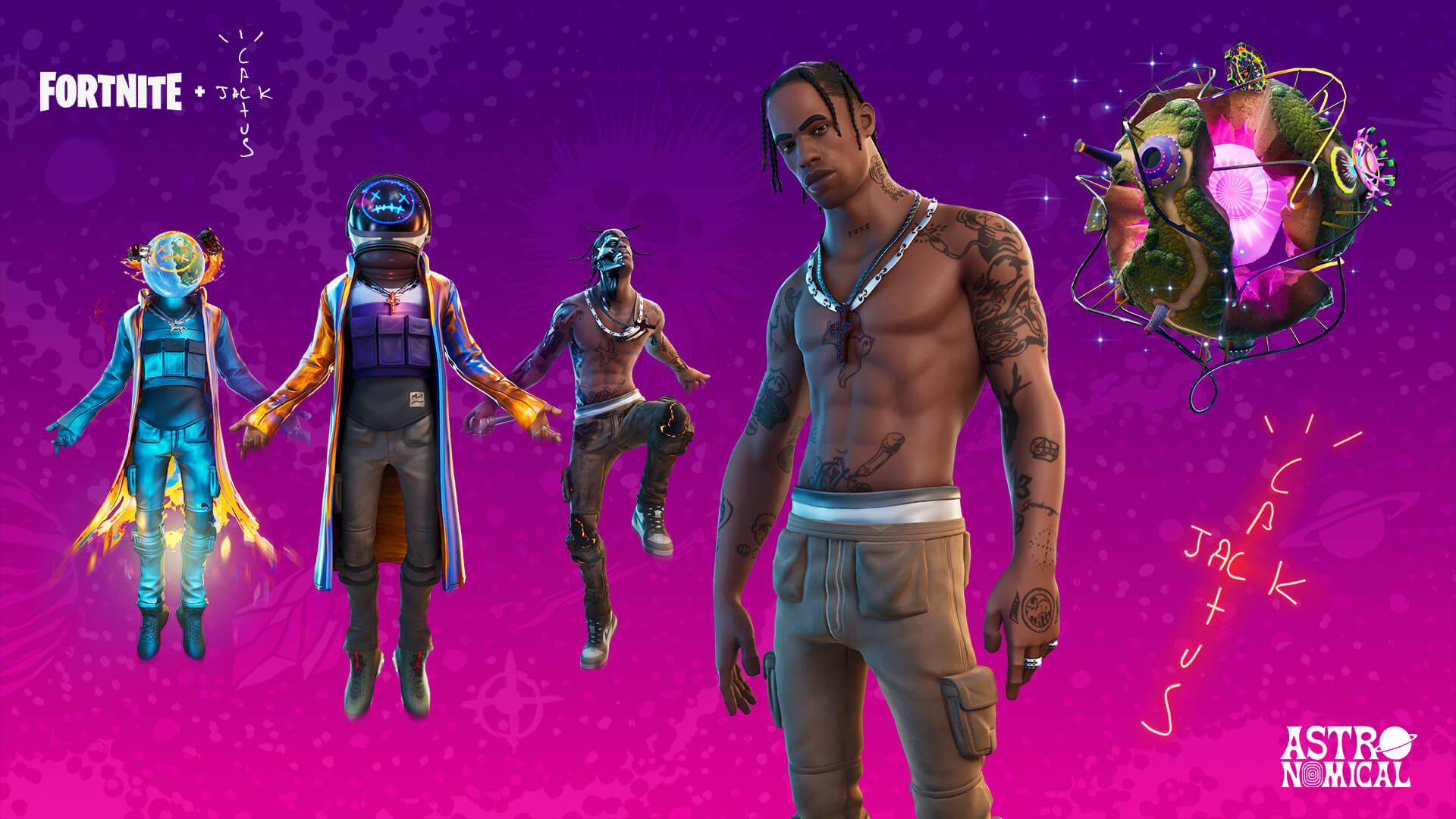 There are three challenges available that will give gamers access to other items. The challenges are available for free ahead of Thursday's concert. Here's a rundown of each challenge and the rewards you can earn by completing them.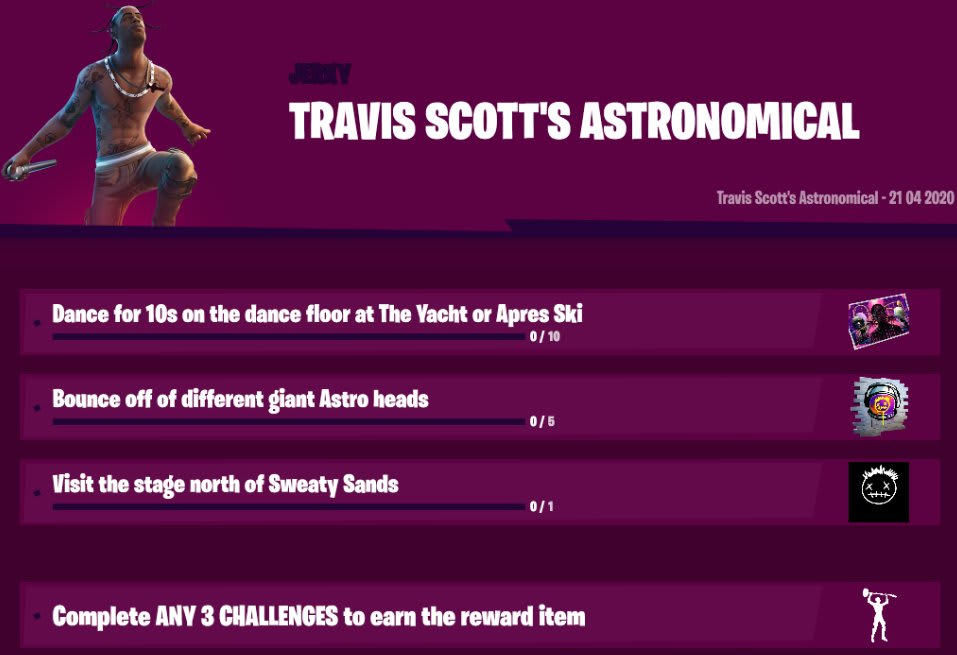 1. Dance for 10 seconds at Apres Ski or The Yacht
Gamers can complete the first challenge at two different locations. First, you have to find either the Apres Ski or The Yacht. The Apres Ski is an unnamed landmark within the game. It's less well-known and harder to find, which could be a good thing for gamers looking to complete the task with fewer people getting in the way. If you're looking at an aerial view of the map, Apres Ski is located in the mountains in the southern region of the map. The Yacht is located in the northeast region of the map and looks like an island. To complete the challenge, simply dance for 10 seconds straight without stopping. The reward for participating in the dance-off is a futuristic loading screen. The screen is sort of weird and features a robo-Travis avatar standing before a meteor shower background.
2. Bounce off different Astro Heads
The second challenge is fairly easy. The Astro Heads, which are inflatable golden heads of Travis that are sunken into the ground, are hard to miss. They are also positioned around the Sweaty Sands, which is where the concert will take place. There are a total of five heads, and you have to bounce on all of them to complete the challenge. To do so, you can land on the first one by floating down from the sky or use alternate bases such as a ramp or tree to boost the character up. This challenge will unlock a helmet spray feature that gamers can use during the concert. 
3. Visit the stage north of Sweaty Sands
The final challenge leads to the concert venue. Once you are there, you will be able to access an event-specific banner. All challenges are available right now, so you can visit the Sweaty Sands ahead of the show, but you will see that the concert venue is still under construction. 
Note: Once all three challenges are completed, you can unlock the "rage emote." This emote features Travis' iconic moment in which he was captured raising a microphone stand above his head while yelling into the crowd. To make things a little more animated, the emote is seen bouncing with a flaming microphone above his head. This emote can then be used during the concert.