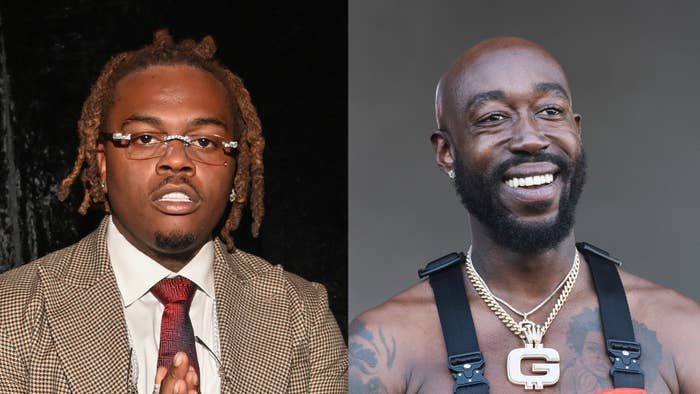 Gunna is starting off the year with a bang. On New Year's Day, he announced that his long-awaited album Drip Season 4 will be dropping on Jan. 7. And so far, the rollout has been nothing short of eventful. After teasing the tracklist, which features guest appearances from Young Thug, Future, Roddy Ricch, Chloe Bailey, and more, Gunna took to Twitter where he teased an incoming diss aimed at Freddie Gibbs. 
"When my album drop Freddie Gibbs will the biggest moment of his career," he tweeted on Jan. 5, hinting that his new album will include some words for Freddie. Gibbs soon caught wind of the tweet, which ignited a back and forth between the rappers.
To some, this feud may look like it came out of nowhere, but it's been brewing for some time. The beef likely goes back to 2020 when Gibbs took a subliminal shot at Gunna related to a rumored appearance by the Atlanta rapper on Crime Stoppers. When Gunna finally cleared up the rumor and explained it wasn't actually an episode of Crime Stoppers, Gibbs took a shot at Gunna on Twitter. And to no surprise, Gunna never forgot it. 
Gunna's DS4 drops on Jan. 7, so we'll have to see just what else he has to say about Freddie Gibbs. But in the meantime, here's a quick breakdown of what has happened between Gunna and Freddie Gibbs. 
Dec. 29, 2019: Baton Rouge rapper Tec leaks video of Gunna speaking to a reporter
May 19, 2020: Gunna explains the video and clarifies snitch rumors
May 19, 2020: Freddie Gibbs speaks on Gunna's rumored 'Crime Stoppers' appearance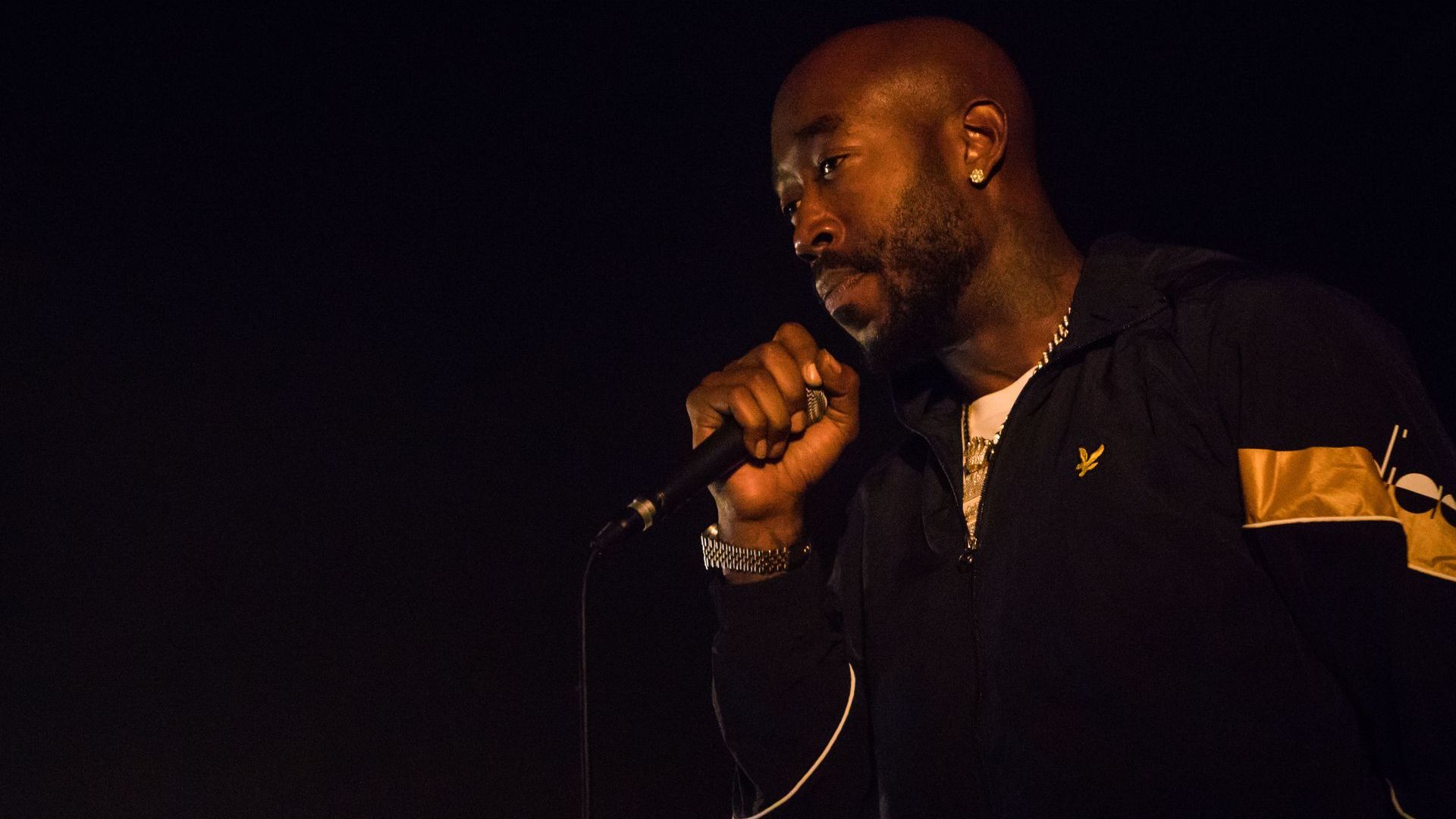 The same day as Gunna's Breakfast Club interview, rapper Freddie Gibbs decided to join the conversation. He took to Twitter, writing, "If u was on crime stoppers TV u a snitch. Ain't no way around it." Though he didn't name Gunna explicitly, it was obvious that he was the target of his comments.
At the top of 2022, Gunna announced that his long-awaited album, Drip Season 4, would arrive on Jan. 7. And in preparation for his release, Gunna seemed to have some words for Freddie Gibbs, who dissed him two years prior. "When my album drop Freddie Gibbs will the biggest moment of his career," he tweeted. In the tweet, Gunna appeared to make a typo. The post mostly likely means that "Gibbs will have the biggest moment." Many fans suspected the tweet meant that Gunna was going to have a few shots for Gibbs on his album, due to the past remarks about Crime Stoppers. 
Sure enough, a clip of Gunna listening to an unreleased song in a car also surfaced. In the video, Gunna is seen dancing while a snippet of the tracks plays: "I can't fuck with Freddie Gibbs." Unfortunately, Gunna didn't elaborate any more, but continued with other subliminal messages instead. "But ya I'm PUSHIN P," he tweeted. "Jumpin n a person beef or situation when u dk wats goin on Not P." The last tweeted appeared to be another sub towards Gibbs.
Jan. 5, 2022: Freddie Gibbs responds to Gunna's tweets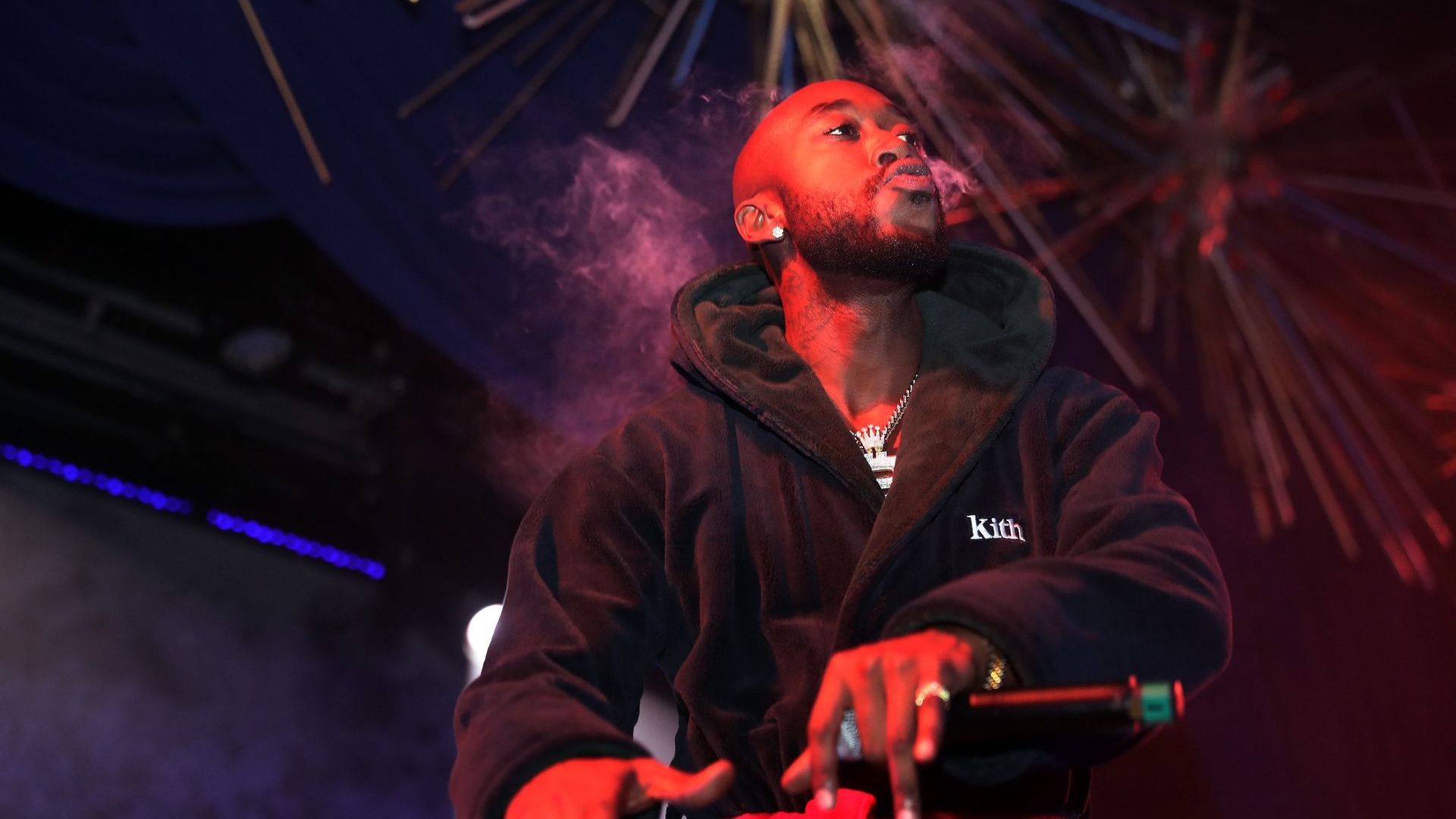 Freddie Gibbs quickly got wind of Gunna's tweets and responded with a kissing face emoji. But he didn't stop there. "I'm the hot topic right now these niggaz need me to push the project. I get it," he added. "U can say U sold more records got more money but I ain't never been on crime stoppers. Fin." After a few minutes of no replies from Gunna, he continued to taunt the Atlanta rapper. "Damn that was it? I thought fam was gon gimme some bars," he tweeted before sarcastically writing, "I love Gunna music I think he one of the best making music so to be recognized by one of the best is a blessing. Now don't take this get back shit personal… 2 years ago these niggaz wouldn't have mentioned my name.  That let U know who the new king is."
Gibbs then reposted the old clip of Gunna talking to the reporter. Then Gunna finally responded, saying, "This is not crime stoppers dummy," with the crying laughing emoji. Amused by the back and forth, Gibbs then accused Gunna of snitching again. "It's snitchin," he explained. "I hope yo album do good bro I'm rooting for U. If u ain't snitch u ain't gotta explain yourself." 
We'll see how this saga continues to unfold when DS4 hits streaming services.
Jan. 7, 2022: Gunna disses Freddie Gibbs on "poochie gown" 
Jan. 7, 2022: Freddie Gibbs responds to Gunna's "poochie gown" diss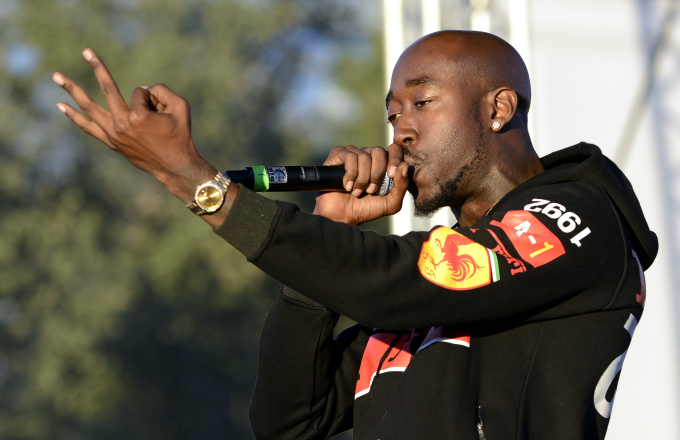 Following the release of Gunna's "poochie gown," Gibbs responded on Twitter. The tweet included an iconic meme of reality TV star Tiffany "New York" Pollard sitting on the bed with sunglasses on and her hands folded. In the caption, Gibbs wrote, "me waiting on the biggest moment of my career," referencing Gunna's promise that his song would make Gibbs famous. Gibbs also wrote, "Mood."