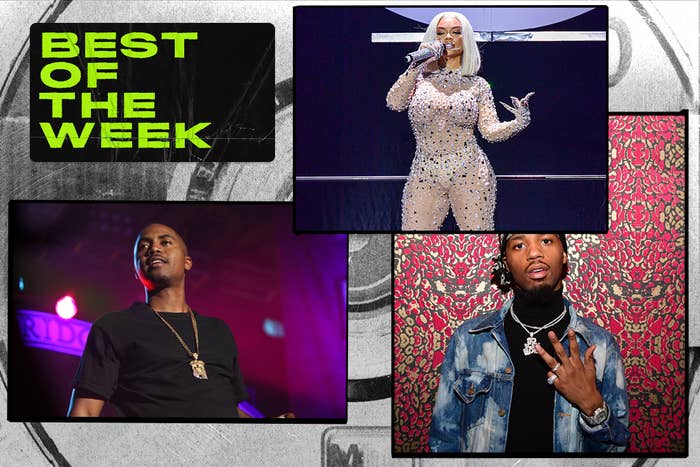 We're almost at the end of 2022. But before you get out your new calendars, we still have a few more new music releases to get through. This week, Latto and GloRilla teamed up for their rambunctious single "FTCU." Nas and 21 Savage joined forces for their soulful collaboration, "One Mic One Gun." And Metro Boomin' tapped the Weeknd and 21 Savage to recreate a classic 2000s hit. This week's list also includes new music from ASAP Rocky, 2KBABY, and Babyface Ray. 
Check out the best new music below. You can also follow our playlist on Spotify here. 
Latto and GloRilla united on "FTCU," a rambunctious track that stands for "fuck the club up." On the track, Latto comes out the gate running as she raps over a D.A.Got That Dope beat. While there are moments on the track in which Latto flexes her wealth and designer possessions, she primarily raps about dragging her opponents and haters in the club. "Muggin' like they want some smoke, but they ain't deep enough/Young, ratchet, rich, and I'm rude as fuck, these bitches know what's up," she spits. Big Glo is the perfect collaborator for the track as she raps about "popping off on bitches" with her husky Memphis vocals. And Gangsta Boo's rowdy adlibs is the cherry on top of this fun song. 
Nas f/ 21 Savage, "One Mic One Gun" 
Metro Boomin' f/ the Weeknd & 21 Savage, "Creepin'" 
ASAP Rocky, "Shittin' Me" 
2KBABY, "Stand Love"
Babyface Ray, "Crazy World"