9.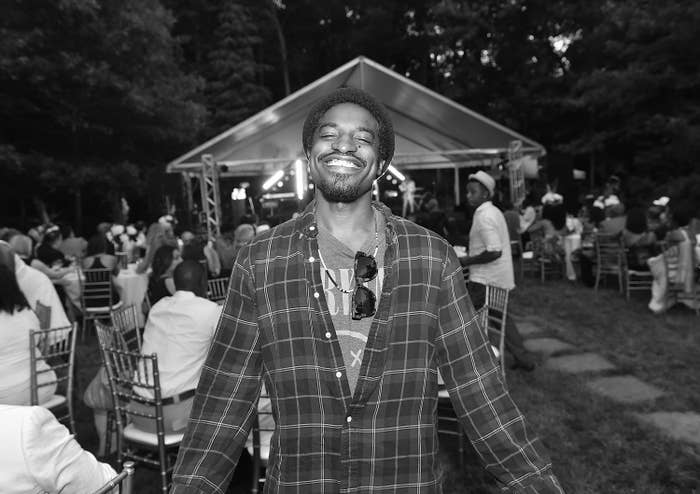 8.
Ghandi, Dalai Lama, Your Lord & Savior J.C. / Bundy, Jeffrey Dahmer, and John Wayne Gacy
The first half of this title is a list of names who have historically been lauded as leaders. The other half are noted serial killers. I'm thinking this title suggests there will be two sides of the record with noticeable key shifts. It's dark vs. light, good vs. evil. It's worth noting that the album is co-produced by instrumentalist Carlos Niño and features other musical elements, including organs and woodwinds from several creative minds. This could be very interesting.
7.
BuyPoloDisorder's Daughter Wears A 3000™ Button Down Embroidered
I got nothing for this one.

6.
The Slang Word P(*)ssy Rolls Off the Tongue With Far Better Ease Than the Proper Word Vagina. Do You Agree?
I wouldn't want to hear my OB-GYN use the aforementioned slang during an exam, but otherwise, I'd have to agree. The more explicit term is much more fun to use, and smoother to rap along to a song like Drake and 21 Savage's "Jimmy Cooks."
5.
Ants to You, Gods to Who?
According to The New York Times, ants are giants compared to fairyflies. Fairyflies are actually 400 times smaller than ants. So maybe they're gods to them.

4.
Dreams Once Buried Beneath the Dungeon Floor Slowly Sprout Into Undying Gardens
Now that's deep.
3.
Ninety Three 'Til Infinity and Beyoncé
Could this be a hint about a follow-up to their 2011 collaboration, "Party"? Probably not, but here's to wishful thinking.

2.
That Night in Hawaii When I Turned Into a Panther and Started Making These Low Register Purring Tones That I Couldn't Control … Sh¥t Was Wild
I have so many questions… When was he in Hawaii? How did he transform into a wild animal? Were shrooms involved? Definitely. Can panthers live on a tropical island? According to Kauai Now, they cannot. In fact, it's actually illegal for them to inhabit Hawaii islands. This is indeed a wild story.
1.
I Swear, I Really Wanted to Make a "Rap" Album but This Is Literally the Way the Wind Blew Me This Time
André 3000 knows we want a a rap album, but he told NPR, he just isn't in that mindset right now. "I would love to be out here playing [rapping] with everybody, but it's just not happening for me," he said. "This is the realest thing coming right now… I have to present what's given to me at the time." It's disappointing that 3 Stacks won't be delivering bars on this album, but the disclaimer and explanation are appreciated.