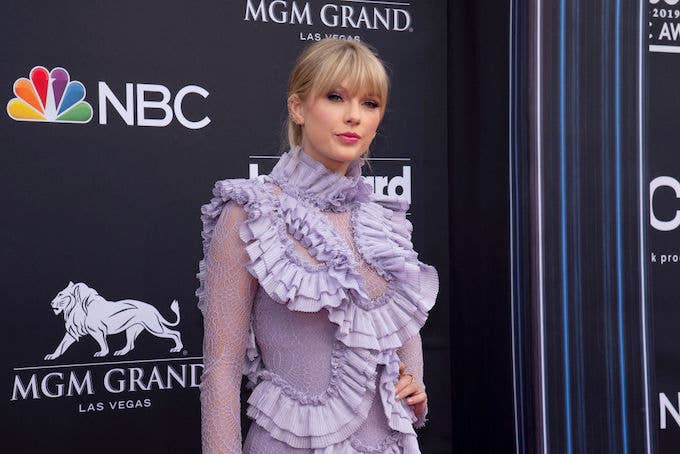 Taylor Swift is turning 30 in December, and although some might feel that the age signifies motherhood may be around the corner, Taylor certainly doesn't. 
During a recent interview, the "ME!" singer shut down questions about her intentions to "settle down," implying that inquiries about motherhood and starting a family are exclusively posed to women. "I really do not think men are asked that question when they turn 30," she told German publication RTL, according to People. "So I'm not going to answer that now."
The singer has been dating Joe Alwyn for nearly two years, and she did say that she will be taking her experiences from her 20s and channeling them into the years ahead. "I hear others say...your 30s no longer has as much stress and anxiety in life as in my 20s, and I can join in the observation that we are in our 20s looking to gain experience, try things out, fail, make mistakes," she explained. "And I definitely plan to try and fail things in my 30s as well. But I expect that in our 30s we feel a little better of who we are. The closer I get to it, the more I feel it happens."
The pop star recently celebrated her 30th lap around the sun by writing an article for Elle, detailing the 30 things she's learned leading up to her milestone birthday. She similarly highlighted the misogyny that continues to plague the music industry, particularly the negative connotations attached to aging, and the many women who then feel pressured to strive for everlasting youth. 
"I've learned that society is constantly sending very loud messages to women that exhibiting the physical signs of aging is the worst thing that can happen to us," she wrote. "These messages tell women that we aren't allowed to age. It's an impossible standard to meet."