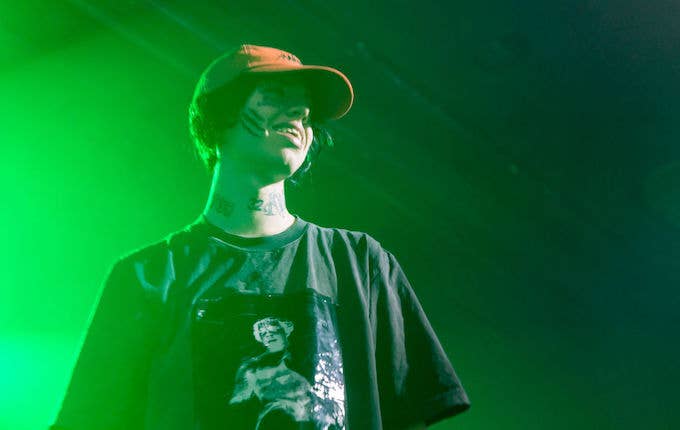 Lil Xan has taken to Instagram to announce that he will be taking a break from Instagram.
The Soundcloud rapper, who has amassed a loyal fanbase since his ascendance to fame, has had quite the difficult few months. The 22-year-old rapper went to rehab late last year and was forced to navigate the complexities of newfound sobriety. In February, Diego announced that his girlfriend Annie Smith was pregnant, however he then speculated that she faked the pregnancy after she notified the public that she suffered a miscarriage.
In light of the heightened speculation into his personal life, Xan posted a photo on Sunday announcing his withdrawal from the social media spotlight. 
"Sad,mad,confused," he captioned the post. "I Love you guys no matter what tho and to all the haters feel free to use me as a punching bag for your own insecurities, going mia for awhile, need to get away from the devil (social media) but if you see me on the street say wassup."
During an interview with No Jumper's Adam22 last week, Xan opened up about he and Annie's relationship as it stands right now, and informed the host that they're currently unsure of what their future holds. "Don't get me wrong, I love Annie to death but, like, it's complicated as fuck right now," he said. "We in limbo or some shit."