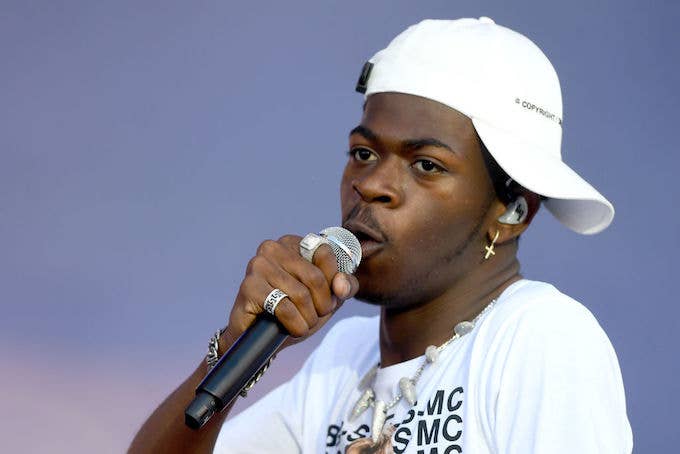 Lil Nas X and Sony are reportedly being sued by The Music Force for allegedly stealing Bobby Caldwell's 1982 song "Carry On," TMZ reports. 
The suit claims that X posted his song to various social channels that appropriated aspects of Caldwell's "Carry On" without explicit permission, claiming the song was copyrighted back in 1983. The company is claiming the 20-year-old rapper and his producer were "motivated by greed and malicious intent" as X's track of the same name has accumulated four million views on YouTube since the beginning of July
In addition to X, Sony is also being sued by The Music Force given they recently signed the rapper to a record deal, and according to the suit, failed to ensure "all elements of 'Carry On' had been cleared."
"Sony elected to take no action to stop this illegal, unauthorized infringement as it was far more important to Sony to preserve its opportunity to enjoy millions of dollars of revenues from the success of the career of X," the lawsuit alleges. The company is asking for $25 million—$10 million in damages and an additional $15 million in punitive damages—as they claim Lil Nas' appropriation has completely devalued Caldwell's original. 
The rapper's chart-topping hit "Old Town Road" recently tied the record for most weeks spent at No. 1 on the Billboard Hot 100. The track's popularity has only been boosted by the host of remixes since the premiere of the Billy Ray Cyrus-assisted version. Should it continue in the top spot for one more week, Lil Nas will have the longest running No. 1 hit in the history of the Billboard Hot 100.