 If you missed the latest episode of Joe Budden's podcast, which he released on Tuesday, then you missed out on Jumpoff Joe speaking candidly about Drake's new song, "4PM in Calabasas." He's got a number of subliminal shots, most of which are thought to be aimed at Puff Daddy. But Joe Budden thinks otherwise, and used his podcast to explain the lines where he thinks Drake is speaking directly to him.
If you don't remember the back story, Budden—on an earlier episode of his podcast—was critical of VIEWS and called Drake uninspired. Joe believes that his criticisms put a charge in Drake's back and thus led to the shots on "4PM in Calabasas." What's more, Budden said that if Drake continues to send shots at him, he will respond on wax. If you want to get a picture of the inside of Budden's brain right now, peep this thought process below (complete with timestamps to the appropriate moments in the podcast).

23:25 — This is where the "4PM" talk finally begins. You're welcome.
25:00 — Before getting personal, Budden paints the larger picture for those who may be confused as to why Drake would be dissing Puff Daddy in the first place. Long story short: "0 to 100" was a Puffy beat he tasked Drake to ghostwrite for, and we all know what Drake did with that. This led to an altercation between the two outside of LIV in December 2014.
27:00 — Budden's co-host Rory makes an intriguing point about the Kendrick Lamar references in Drake's back-to-back releases last weekend. In his estimation, Drake reminding listeners that he brought Kendrick on as an opening act for the Club Paradise tour could be construed as a mild sonning. And then there's Drake flipping Kendrick's line from To Pimp a Butterfly—"This dick ain't free"—to become the concept for Drake's song with DJ Khaled, "For Free." Is this the 2016 version of "you made it a hot line, I made it a hot song"?
30:35 ​— Budden describes hearing "4PM in Calabasas" for the first time: "[Rory and I] had been listening to OVO Sound Radio, because I love Drake."
31:15 — He thinks nothing of it at first until the veiled shots suddenly become clear to him. His reaction: "That guy is great." (And Rory, hilariously enabling Joe's conspiracy mania: "He got you the fuck out of here.")
31:45 — Joe gets real. If you call yourself an Oh-my-6ix-God, Drake-is-the-nicest-out type fan yet can't see how he's directly speaking to Joe here, then what the fuck are you even listening to?
32:25 — Rory starts playing the song so Joe can point out the shots.
34:45 — Joe annotates the "Cris bottle sender, check picker-upper" line, revealing it to be a genius triple entendre. Cris is Puff's drink of choice from the Bad Boy era that Drake references throughout the song. It also evokes the VIP bottle-throwing incident between Drake and Chris Brown. But check picker-upper is strictly for Budden, to whom Drake has always been a "gentleman" too. (Joe confirms that he has never gone dutch on a bill with Drake.)
36:30 — Here's Joe's most salient point. If all of the subliminals and shots packed into the verse up until this point have been about Puff, then why would Drake say "even the OGs tried to press me"? Whoa.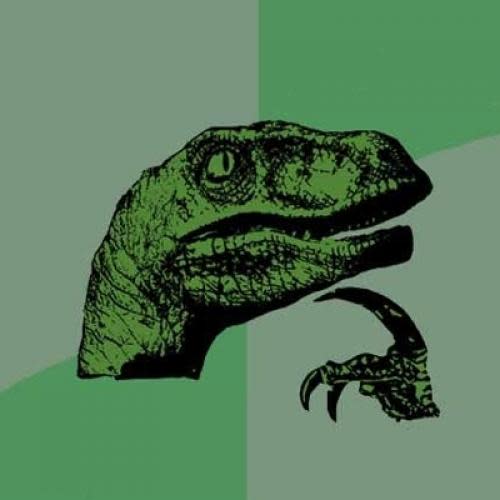 37:15-37:28 — Easily the best thirteen-second stretch of the podcast. Joe adds "that's me" or "that's about me, too" to nearly line heard in this window.
37:45 — "They whole demeanor just spells envy." J-O-E, Jealous Ones Envy. Wow.
39:09 ​— "No way out, cause I'm already in it." Joe helpfully reminds everyone that No Way Out is a Puff Daddy album.
40:18 — "I tried to make the right choices with the world watching/Mike never tried to rap like Pac..." "[He's] still talking to me." OK.
40:45 — "No love in they heart so they fake that" NOT a Budden shot: "I've hit Drake many times to say I love you and your music, and I'm never looking for my bitch. My context was 'I know you fucked my bitch, I don't care.'" If there's discomfort about an Eskimo bros situation, Budden hypothesizes it's between Drake and Diddy, because he personally doesn't give a fuck.
42:14 — "My summer diet is just Rosé and calamari." "Drake loves calamari."
44:00 — "I tell you my life and y'all don't believe me when I say it/Save my stories for down the line" Budden believes Drake is directly responding to an Instagram clip of the incendiary podcast.
46:35 — Budden isn't sweating the song, he's just happy to see Drake back to aggressive rapping. However, he's calmly awaiting Drake and French Montana's song, tentatively scheduled to drop in about three weeks. A clip of them in the studio (after Budden's initial anti-VIEWS podcast, mind you) surfaced wherein Drake says "Pump, pump, pump it up." Budden slams Drake's new album and days later Drake is heard maybe referencing Joe's biggest hit? Coincidence? Perhaps. But, per Joe, if he doesn't like what he hears, a reply will be drawn up (at 48:30: "I'm not taking prisoners"). And hopefully, another podcast as entertaining as these last two. Lmao.