As COO of Roc Nation, the self-professed "very private" Desiree Perez doesn't normally do interviews, but right now any discomfort comes secondary to openly addressing the situation at hand. The future of Made in America, the annual music festival founded by JAY-Z and Roc Nation, is in jeopardy. Since its inception in 2012, MIA has always gone down on Labor Day and always in Philadelphia, occupying the legendary Benjamin Franklin Parkway for two days worth of performances that span a wide range of genres. 
When Roc Nation first approached Philadelphia, Michael Nutter was mayor and wholeheartedly embraced the idea. Mayor Jim Kenney, who took office in 2016, has thrown a wrench into the relationship seemingly out of nowhere. His office released a statement saying this would be the last year Made in America Festival would take place in the Parkway, a statement that read like an eviction notice. JAY responded with an open letter, where he expressed disappointment, listed the ways the festival has positively impacted the city culturally and economically, and implied that the mayor both tried to halt this year's proceedings and also failed to engage in any formal conversation with Roc Nation leading up to this decision. Essentially: Jigga held the City of Brotherly Love down for six summers—and now they want to kick him out of the heart of the city for his troubles.
All across Everything Is Love references abound to skirmishes with the SEC, the NFL, Spotify... and now a city—JAY beefs on a different level these days. But the fact that a 17-year-old line expressing similar frustration still holds resonance today just underscores that it's always been politics as usual, a realization not lost on members of his team. As Desiree tells me, matter-of-factly, "It just keeps happening." 
In light of the mayor's bemusing behavior and a refusal to engage directly, Perez, a longtime associate of JAY's and member of his tight inner circle, got on the phone with Complex to share Roc Nation's take on the situation and where she hopes it goes from here.
(This interview has been edited and condensed for clarity.)
Where do you think Mayor Kenney's decision and apparent issue stems from?
The first greeting that we got, in 2016, from the mayor's office—now, and I'm sure you're going to ask this question: we've never spoken to anyone at the mayor's offices ever. We have not had any interaction with them. But through one of the third party production companies, they came at one point to me in 2016 and said, "The mayor's office, they want to review your setlist. They wanna know who your artists are that are performing." I said, "We reveal that, that's part of the campaign of marketing the festival. We don't just give that out." They said, "Well, they want to review it because they wanna have a say in who performs." And I said, "Absolutely not, and they're not getting it."
That was the welcome [we got.]
JAY listed a bunch of stats in an open letter and it seems like it's been nothing but positive return and influence on the city.
Yeah, $102.8 million in economic impact. We have the studies to prove it. We do that on an annual basis. No one from the mayor's office has ever asked us for those. My first encounter with the mayor's office was yesterday with the Chief of Staff and in my conversation with her I asked her if she had ever seen [the stats]. She said no one's ever given them "to me." I said, "There must be a failure in communication within the mayor's office because they're always given to your office." So they hadn't even reviewed those before they made such a statement that they didn't want us there.
In the six years that you guys have been involved with the city and putting the festival on, was there ever a moment that foreshadowed some kind of issue down the line, especially in a retrospective sense?
So, prior to 2016, we had an amazing relationship with the mayor's administration, it was Mayor Nutter at the time. There's always noise complaints here and there, small things. Over the last six years, if you look at the complaints, they are miniscule for the size of event that it is. We've had situations where we've moved some stages so that we don't bother our neighbors but [it was] an amazing relationship. From 2016 forward, I have no idea aside from the time they asked for the lineup. Last year in 2017, they wanted a dollar per ticket that we sold and that's just ridiculous. We pay rent. And again, they [communicated via] third party who came to me. I said tell them to reach out to Desiree at Roc Nation, but I never heard from them. And then until June of this year, when they sent a letter—not to Roc Nation, they sent a letter to Live Nation, who are just the promoter partner in this. 
The letter said we owed $281,000 because we went over expenses. But we pay a fixed rent. I asked my attorney to respond and say we would love to have some dialogue and communication instead of just saying we're not paying it. I just said, "Could we talk about this? What is driving this? Could we have a conversation?" Didn't hear from them again. Then we got a cease and desist letter regarding the use of the name of the parkway and again we responded like, "We should have a conversation." We gave them the data that [JAY listed]. We said, "We've been amazing partners to you. We've done everything right. If we haven't done something right we're happy to talk about it. Please send us your information." Again, no phone calls. They didn't reach out to have a meeting.
What they did is they sent—again to Live Nation—a bill that showed these different pricings of things. It said, for example, the fire department bill was $421,000 this year and the police department cost this much money. We actually looked into the figures and just to give you an idea, for the fire department, we're told that the real number is $389,000, so they were marking up the bills before producing them to us, which is ridiculous. I didn't know that the city could do that. I'm not sure that they can and I don't know how they even justify a markup, but again it wasn't a conversation direct with us. Internally, we put a chart together that shows all the expenses from the city as we know them. Basically, we get how much the city tells us they're spending and you will notice that in '16, '17, and '18 there's huge escalations of cost. We're not sure what they're driven by, or if they have markups, but in comparison to the four years with the timeframe from 2012 to 2016, those markups didn't exist, so where these escalations are coming from, I have no idea. No idea. It just feels like they're trying to drum up a way of pushing back on the festival in a big way and didn't want to have any dialogue with us in the process.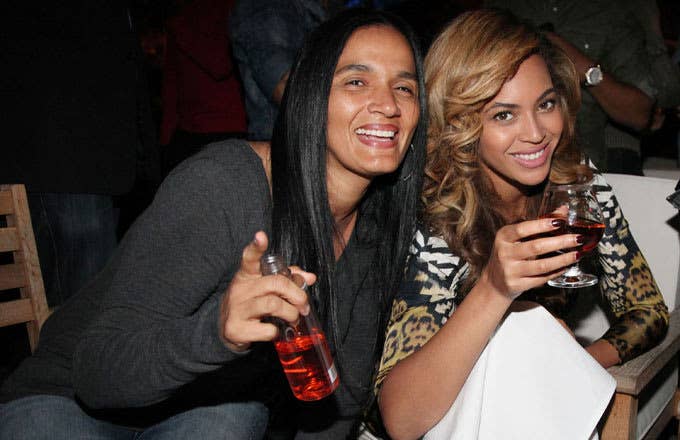 To what end do you think Mayor Kenney is even doing all of this for? Do you think he's trying to manipulate a different deal where the city gets more money or higher rent, or what?
I've thought of every potential conclusion or reasoning of why someone would do something like this, all the business reasons, and in no conclusion as a business person myself did I come back with anything that's logical. It just doesn't make sense. Even in the scenario where you don't want someone there, you at least respect that this group of people have been putting on this dance festival that has been profitable to your city for the past six years. If you were going to do something like this, look [us] in the eye and say, "We really appreciate everything you've done but unfortunately we're moving in a different direction." Those are just normal courtesies that exist in business. There's no scenario by which something like this happens without any dialogue or heads up whatsoever.
What alternative options are you guys exploring?
We will explore all of them. We're hoping that there's a meeting with the city and that we can have some form of communication like professionals and speak to each other instead of speaking through media.
Would you consider another city or do you feel like at this point after six years, the legacy of the festival is tied to Philly?
So JAY came up with the name for the festival, Made in America, and then said we have to do it during a time period in the year that is tied to America, something like Labor Day weekend. Then he said it had to be in Philadelphia on Benjamin Franklin Parkway. JAY chose the name. JAY chose the city without speaking to anyone in Philadelphia. This all came from him. We went to the city and luckily Mayor Nutter was there and he's a businessman and does what mayors are supposed to do: promote their cities. [Philly] definitely is a big piece of what Made in America is, that Benjamin Franklin Parkway.
Now, there are other amazing, amazing cities obviously with incredible history that speak to the same emotion and have the same symbolism. Our hearts haven't gone there yet. We're hoping that there's some dialogue and some conversation that will lead the parties to make the right decisions.
Looking back, what are some of the standout Made in America moments to you that really symbolize what the festival stands for and what helps it stand apart?
Moments where you have U.S. presidents that come to the festival. Obama's daughters enjoyed the festival. Moments where we have all kinds of genres of music. I mean we have EDM going on, and then you have hip-hop at another place, you have Pearl Jam. You have the mix and the beauty of what America is about. Walking around the festival, it's almost like a melting pot of what America is about. Made in America symbolizes so many different things, especially now, especially in the climate that we're living in. And not to get political, but obviously in the climate that we live in it just symbolizes so much more than just music on the Parkway.