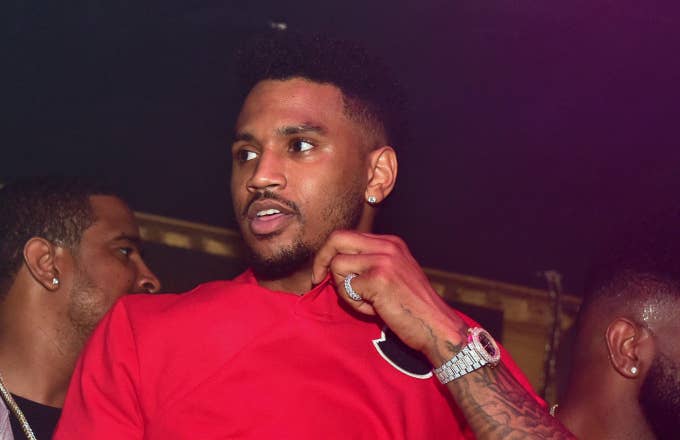 Trey Songz is no longer fighting the lawsuit for an alleged All-Star Weekend assault, The Blast reports. 
According to court documents, the alleged victim, Andrea Buera, told the judge that she is dismissing all charges against the singer. The court took things a step further by dismissing the case with prejudice which prevents her from refiling her claims against Songz at a later date. 
Songz was first hit with the case in Aug. 2018. Per Buera's attorney, she and Songz were attending an All-Star weekend party in Hollywood Hills when the singer was angered by her talking to one of his friends. Her legal team then claimed that Songz "called [Buera] names, choked her, and repeatedly punched her in the face." The singer adamantly denied these accusations. He also asked that the judge throw out the case because Buera was actually the aggressor in the situation.
Songz and his lawyer, Shawn Holley, argued that any force the singer used against Buera was in self-defense. They claimed that any damages she suffered were due to her own conduct and that Songz was only trying to restrain the woman.
"[Songz] reasonably believed Plaintiff was going to harm him," the documents read. "Any force he used was only the amount reasonably necessary to protect himself."
Now, after a lengthy court battle, the singer has one less problem to worry about as Buera has decided to move on from the situation.