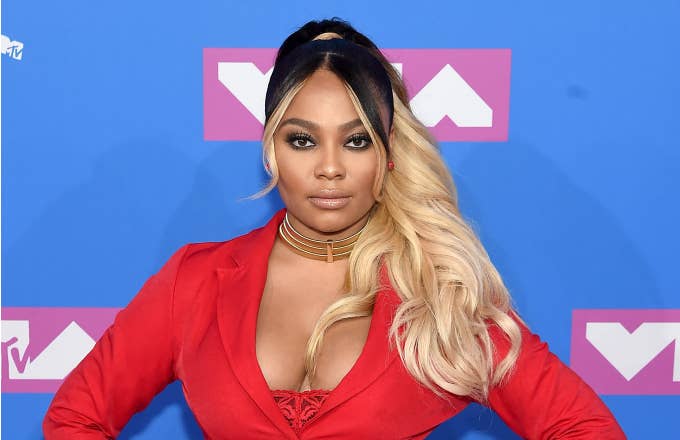 If there is one thing 50 Cent and Teairra Mari have in common it's their love for attention. These internet foes have been embroiled in a petty back and forth which they continued into the new week. 
After being spotted at her local check cashing joint, 50 Cent decided to use this moment to send Mari another reminder that the court has ordered her to pay him a hefty amount of cash.
"The Law, is The Law," 50 Cent wrote under a picture collage of Mari at the clerk's counter. "You little dirt bag, and what did you do to your ass?"
While it is unclear Mari's original motives for visiting the establishment, shortly after 50 posted his troll, the singer took this opportunity to create a video that fired back at his jokes. In the clip, Mari approaches the counter and asks the clerk how much it would cost to send a Western Union for the amount of 50 cents to Curtis "FOFTY" Jackson? When the employee informed her it would be a $5 charge, the singer began to pull random items out of her bra until she reached a $5 bill and two quarters.
Although she tried, the glaring flaw in Mari's creative direction is the fact most places will not allow you to send anything below a certain dollar amount via Western Union. Yet, that's not the point of the video and it's much more entertaining to let two grown people play fight on social media.